How to get cheap sailing lessons
Well actually we used the word cheap here for SEO purposes – in reality we've got great sailing lessons and here are some great ways to get them for very inexpensive.
(1) Over the next few weeks (through the end of July 2013) we're running a crowd fund sourcing campaign to bolster our multi-language project. You can get some serious deals on our courses.
(2) Here's a really cool way to get cheap sailing lessons from NauticEd. Use our what to give a sailor gift program. You can give any of our sailing courses as a gift to a friend. Wow what a great idea! AND if your purchase is more than $75 we will put $75 credit into your own account as a gift from us at NauticEd to you if you desire.
Give some gifts to a sailor and get $75 in gifts for yourself
(3) Set up your very own promocode with NauticEd. When you log in go to the referrals tab. Then at the bottom of the page set up a promotion code. It's a way to give cheap sailing lessons to your friends and get cheap sailing lessons for you. Each time your referral promocode is used by your friends, you get a $10 credit towards a NauticEd Sailing Course. To redeem the credit, simply use your own promocode. The friend that you introduce to NauticEd will get $15 off their first course when they use your promocode.
Signin NOW and go to the referrals tab to get cheap sailing lessons
(4) And here is another way – each time you buy a sailing lesson from NauticEd you are automatically offered $10 off your next purchase for 60 minutes. Yes it's a real 60 minutes that does expire.
So there you have it – 4 ways to save money on the NauticEd sailing lessons.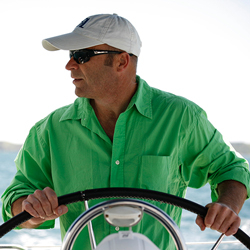 Latest posts by Grant Headifen
(see all)