10 Quick Tips to Save Money on a Sailing Vacation
There are many ways you can save money on a sailing vacation. From the booking process to the actual charter, these tips will help you save while still enjoying a fantastic charter adventure vacation.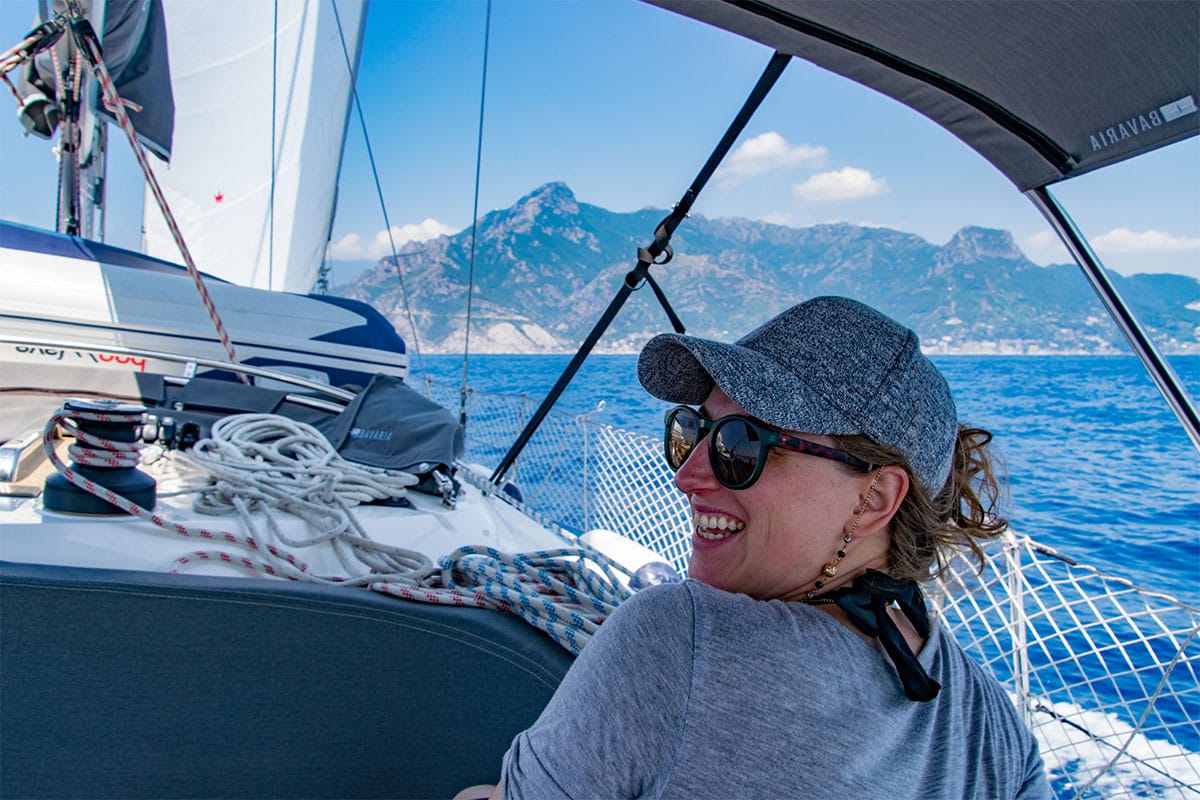 Book early.   While planning can be a bit more difficult in advance, most charter companies offer an early booking discount when you book at least 6 months in advance. Plus, when you book early you'll have more choice in the type of boat, age, cabins, and amenities. With booking your boat early, you'll also find more choices for airfare and hotels if needed. In some destinations, booking early is a must. Tonga, for example, has a relatively small charter fleet; if you are determined to go there, to even have the chance to book a boat, you must book early.Check out this handy reference guide for "When to Book:"
Go long. While most typical charter holidays are 7 nights long, you can actually save money by doing a long-term charter. Most charter companies offer a discount when you charter for at least 14 days. Go for longer and you'll get an even great discount. Sunsail, for example, offers a 5% discount for 15 days and a 10% discount off of 21-day charters. Note that conversely, if you go for less than 7 nights, most charter companies charge a short-term surcharge.
Go often. Most charter companies offer a loyalty discount. If you have chartered with a company prior and book with them again (through an agent or otherwise), you can receive a repeater discount (generally 5%). That means the more your charter, the more you save!
Go off-season or shoulder season. It only makes business sense that yacht charter companies charge most when the demand is high. But the periods before and after the 'high' season are equally good for a sailing vacation—some would argue they are even better because the tourist flocks have either not arrived or already left. For the Mediterranean, the summer months of July and August are the most popular for tourists and locals alike. Therefore, they are also the most expensive time to take a sailing vacation. But chartering in April through June and/or September-October will enable you to have a fantastic sailing vacation—with less expensive charter prices. The low season in the Caribbean tends to be in the summer as most people fear soaring temperatures. But the summer breezes, less crowded anchorages, and quiet bays can make for a wonderful Caribbean summer holiday.
Here's a quick guide:
Caribbean:
High Season ($$$): late December through January
Med. Season ($$): November through mid-December; February-April
Low Season ($): June through October
Mediterranean:
High Season ($$$): July and August
Med. Season ($$): May through June and September
Low Season ($): April and October
Review the boat quotes carefully. Be sure when reviewing boat quotes that you account for the extras. Some companies, particularly in the Med., quote boat prices only. This does not include mandatory extras (transit log or end cleaning, for example) or options that most charterers want (outboard engine, towels, linens, wifi). Also pay attention to charter embark and disembark times so that you can plan your travel accordingly and avoid unnecessary hotel costs (consider a sleep-aboard perhaps).
Use a charter agent.
Using a charter agent can almost always save you money. Charter agents have access to databases that contain boats and pricing of most every charter company worldwide. That means they can find you a boat faster and cheaper than you can by researching yourself on the internet. Not only do they have access to more boats and companies, but they can also help you understand the prices and options so that you can compare and choose wisely. As noted above, some companies only list base boat prices and only later do you find out about the mandatory or needed extras such as taxes, insurance, outboard engine, or linens.   A charter agent knows what to look for so they can advise you of the actual total costs and explain to you the various fees and options.   Best of all, a good charter agent should have first-hand experience of sailing, boat options, and destinations so that they can give you true and accurate descriptions and help you find the best sailing vacation and the best yacht to fit your needs. Best of all, they don't charge a fee. Charter agents are legally required to charge the same amount as going direct.
###
Once the boat is booked, there are still things you can do to save money while chartering.
Transfers. While you can pre-arrange a transfer from the airport to the base through the charter company, it's often easier and less expensive in most charter destinations to arrange your own transportation through a bus service, taxi or uber.
Provisioning. Similarly, you can pre-arrange provisioning through the charter company but they charge a fee for their service. Instead, provision yourself. This not only allows you the opportunity to pick out your exact goods/groceries, but you get the experience of shopping in a new destination. We always have loads of fun provisioning in the Mediterranean—it's a new and fun experience and it's not difficult to either carry your goods to the base or to have them delivered directly to the boat as most near-marina grocery/markets will do for you. We also recommend provisioning lightly in the Mediterranean—stick to breakfast, snacks, and boat drinks; there are many inexpensive restaurants, cafes, and tavernas that you will want to stop at for lunch and dinner.
Water & beach activities. Traveling to the Caribbean—bring your own snorkel and mask. While the charter companies will provide such, an ill-fitting mask can lead to an expensive on-the-spot purchase at a marina dive shop. Same for beach toys; if you're traveling with kids, it's often much cheaper to pack some beach shovels and buckets than to pick up a bucket at the nearby beach hotel gift shop.
Mooring fees. Mooring in a marina or at a mooring ball costs, and these moorings can add up depending on location. Staying in a marina or on a mooring ball in Amalfi Coast, for example, can cost upwards of 200 EUR a night. Anchoring out at least a few times during your charter can save money.
NauticEd (short for Nautical Education) is not only one of the top sailing education companies in North America, but is also one of the world's top charter agents. We have developed this reputation that keeps our clients coming back year after year because we have been to just about every yacht charter location on the planet and thus can give "been there" advice.  And, because of the company's education focus, we work with the client to develop a bareboat charter ready sailing resume.
Come aboard and experience how we can serve your sailing vacation desires.
To start your sailing vacation or get more information, go here www.nauticed.org/sailing-vacations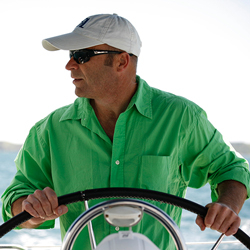 Latest posts by Grant Headifen
(see all)