Sailing in the British Virgin Islands for 10 days – day 8-9-10
This is days 8, 9, and 10 of our 10 day sailing vacation in the British Virgin Islands with BVI Yacht Charters on a Lagoon 45 Catamaran.
Day 8
Some of the crew needed to leave early and so we sailed from the idyllic Cooper Island to Roadtown so that they could meet an 11:30 ferry. We were able to drop them right on the ferry dock in Road Town – very convenient.  One thing I love about maneuvering a cat is that it is so maneuverable. We came in about 60 foot off the dock, I spun the cat around and side walked it to the dock. A few customs agents came out since we dropped outside the customs zone, they nodded their heads and helped tie our dock lines. Haa I wonder if a TSA agent would ever do that? Quick tip: whenever you do anything like this – check out to the ocean to make sure there are no rolling wakes coming through. If so let them pass before tieing to a BIG HARD CONCRETE WALL. Also, use plenty of fenders.
Hint hint take our Maneuvering Under Power Course and our Catamaran Sailing Confidence course.
Now down to 3 pax – sailing a 45 foot cat. Easy peasy.
We did a touch and go across the bay at BVI Yacht Charters base to fill up with water and grab a few extras from the local grocery store One Mart that is walking distance from BVI YC base. It is a pretty big grocery store with everything you need. The store manager Edwin is a great guy and helped us get what we needed then drove us personally back to the base. Wow – service.
Remember on day 5 I talked about the Navy of boats tied stern too at Savannah beach? That is a celebration of Christmas in July by 1000 Puerto Ricans who drive their boats 3 hours from Puerto Rico for this celebration. It's a pretty wild party! Anyway, wanting to see this event, we sailed back to Savannah Bay on Virgin Gorda and parked up for a few hours.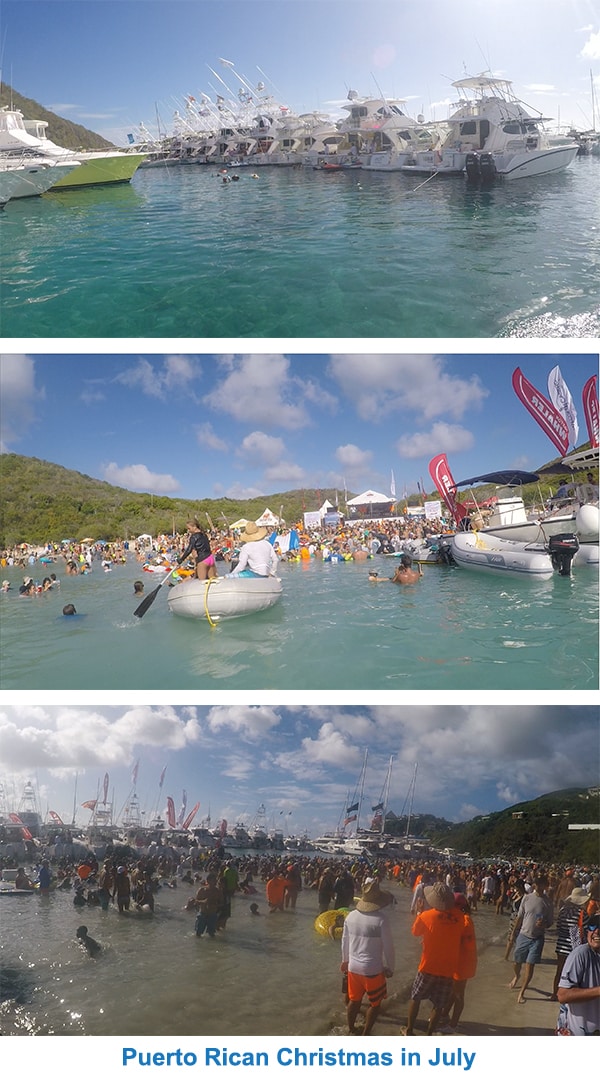 Not really wanting to overnight that close to a hundred motor heads that potentially don't know how to anchor and with potential rain showers and wind squalls forecasted, we extracted ourselves and sailed north east to Long Bay for a really lovely remote anchorage.
There is a shallow area you have to watch out for which is pretty dangerous but there is also a nice anchoring area. We anchored with the stern towards shore and then took a long line ashore to a nice big rock.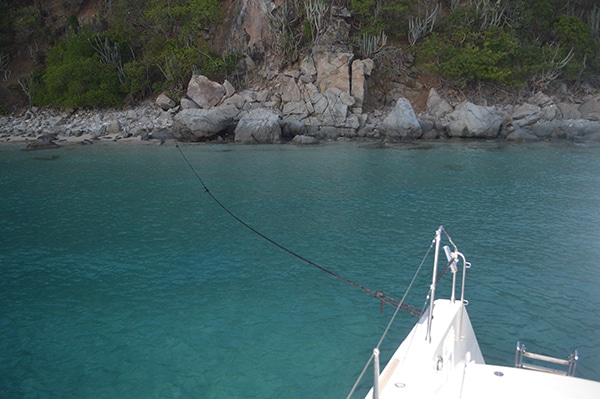 The water is 5 feet below the keel with a sandy bottom very close up to the shore so in the right wind conditions it's a good anchorage. Several other boats anchored further out and that is also safe. Just be sure to protect the coral and only anchor in sand.
Seal dog was silhouetted by a most gorgeous sunset that evening. Wow. The lighting was perfect (for an amateur pic taker) so I snapped off a few shots of White Pearl our Lagoon 450.
Play this:
Then the stars came out and we pulled out the binoculars staring at the milkyway. Mars was blasting out as with Saturn. We used the App StarTracker Lite to help with our amateur astrology.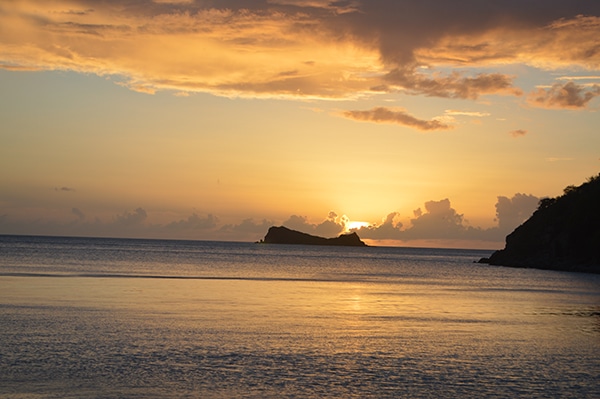 Day 9
Snorkeling, swimming, and sea kayaking is the way to start out a day (and a cuppa java).
The sail from Long Bay at the north east tip of Virgin Gorda down to Cooper Island with an easterly wind is a nice broad reach. We elected to overnight at Cooper Island because it is the closest to RoadTown for drop off at BVI Yacht Charters the next morning. We moored up at 1:30 and hung out on the back of the boat all afternoon –  people and dinghy watching again. FUN!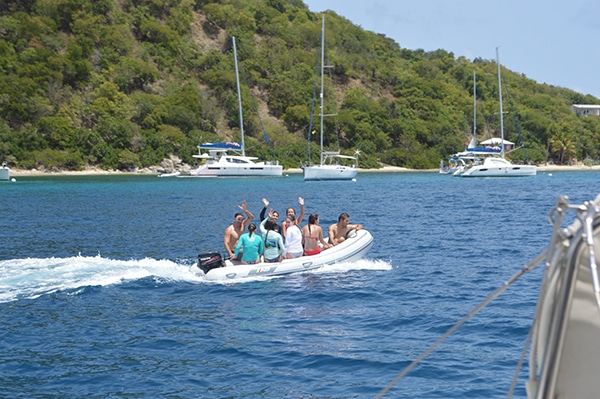 Day 10
Wake up – deflate the blow up floaty toys – sail back to base.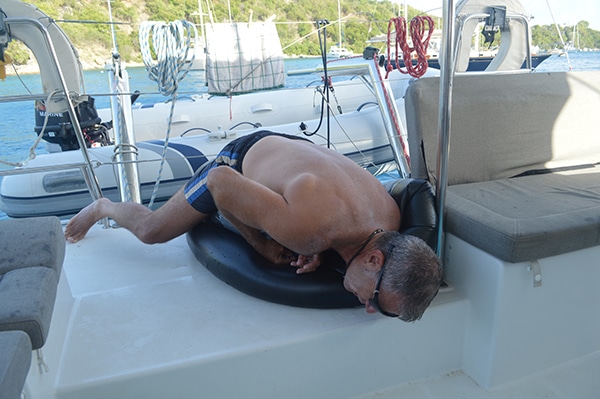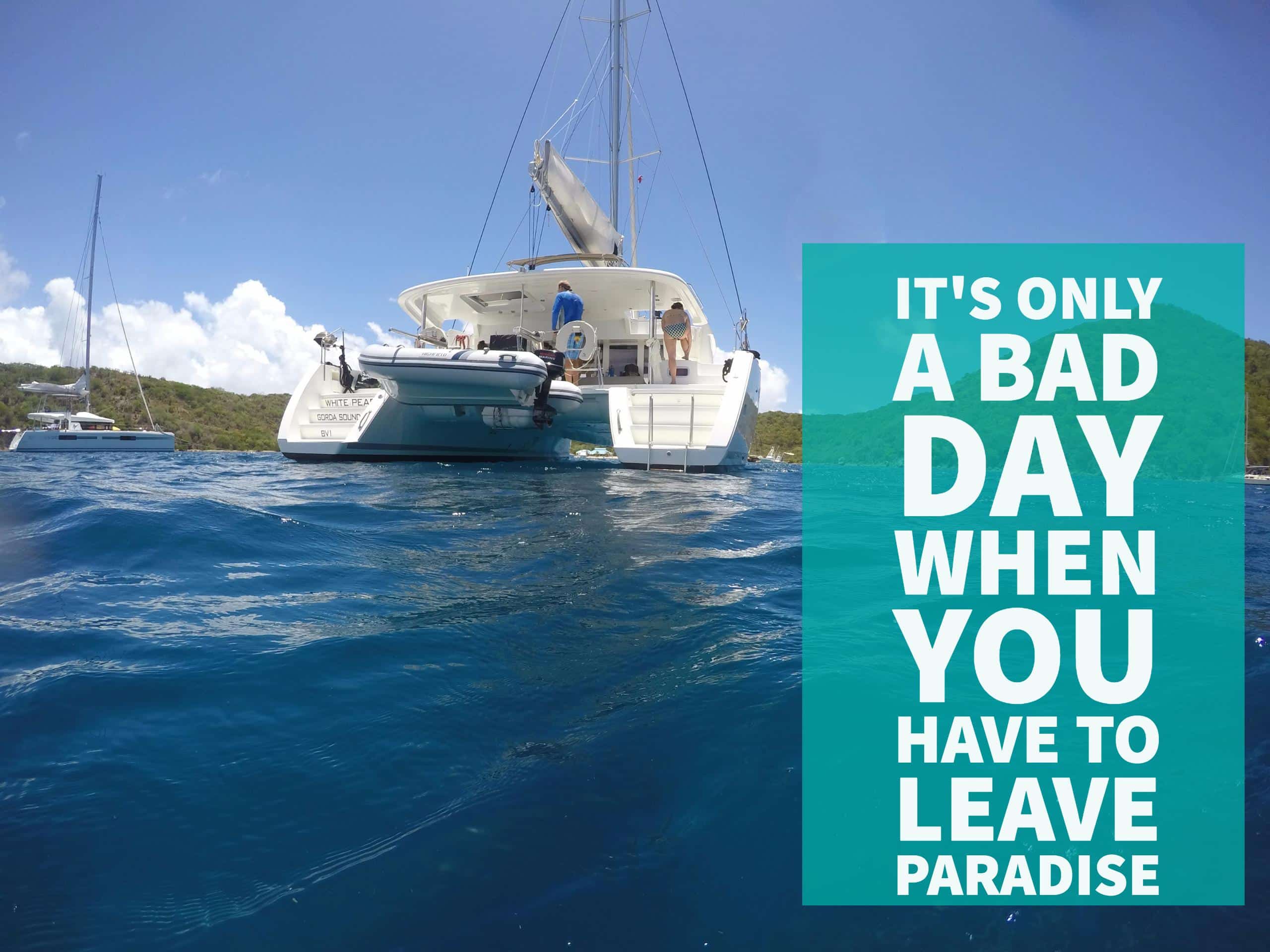 Thanks to BVI Yacht Charters for chartering the Lagoon 450 to us.
Overall, the Lagoon 450 was an awesome boat to charter. It performed well under sail. There was a big long seat across the helm station that could fit 6 of us. The front trampoline area was a great area for hanging out. The gallery area and aft outdoor dining area flowed nicely. BVI Yacht Charters are great at keeping their boats in good and workable condition.
NauticEd are experts at Yacht Chartering. We've been just about everywhere and know what you should not miss where ever you go. We are agents for all the Yacht charter companies world wide and can find the best deals and boats. We don't charge a fee for our service and give tons of advice. Next time you are chartering, contact us and we'll get to work for you.
We highly recommend that you take the NauticEd Bareboat Charter Master Bundle of courses BEFORE you charter. Even if you are experienced we guarantee that the $175 you invest will make your vacation many fold times that much better.
Thanks for tuning into this Blog series on the BVI.
See day 7 of our sailing trip to the BVI
Check out our blog series on our sailing trip to Athen Greece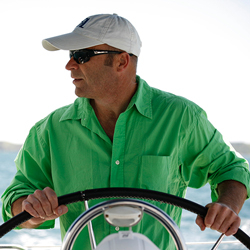 Latest posts by Grant Headifen
(see all)