Day 7 of getting to know NauticEd
This is the final day of getting to know NauticEd International Sailing School. Today we are letting out the secret on how you can save serious money with NauticEd classes. PLUS we get so many questions about how to gain sailing experience that we're answering that too.
Watch the video and/or read the text below.
We created a really cool sharing system so that you and your sailing friends can save big-time $ on the NauticEd sailing classes and even get some for FREE. Log back in to your NauticEd account now.
Then click on the Gifts and How to get FREE Courses macro button.
You'll see our 1-2-3 easy system. It works as simple as this:
Throughout our NauticEd site, you'll see opportunities to share your sailing education achievements via facebook and Twitter. Each time you do this, it gives you another opportunity to save your friends money, get friend kudos and get $10 credit (cumulative) towards your next courses.
We're encouraging you to share the NauticEd sailing courses and certification with as many others as possible. We believe that safety on the water is paramount and just a few clicks by everyone can save thousands of injuries and lives. Imagine saving a friend's life just because you sent them a link to a safety sailing course. So please tweet and share where you see these icons through out the NauticEd pages.
Start getting free NauticEd Courses. Set up your NauticEd Promotion code now!
How to Gain Sailing Experience

Read our blog article on how to gain sailing experience
OH WAIT – TWO MORE THINGS
Did you check out our free Sailing Badges? If you want to be a proper sailor with proper sailing and boating behavior, our badge system leads you in the right directions. Learn more and start earning badges instantly.
[ Jump to Getting the Most Out Of NauticEd ]

[ Return to How NauticEd Works ]
Fair winds,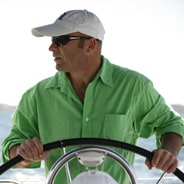 Grant Headifen
Director of Education
NauticEd International Sailing School
THE WORLD'S MOST ADVANCED SAILING EDUCATION AND CERTIFICATION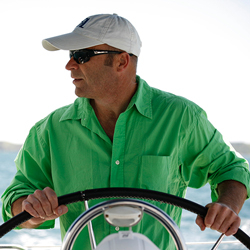 Latest posts by Grant Headifen
(see all)