Catamaran Sailing Course
Along with the very exciting news of NauticEd  joining forces with Lagoon Catamarans to bring Catamaran Sailing education to the market, we have announced our latest update to the Catamaran Sailing Confidence Course.
The interactive Catamaran Sailing Confidence Course is available online in browser and  PDF format and as an App eBook from the Apple iTunes Store.
It is organized in three modules:
On Board
Anchoring and Maneuvering
Sailing
and will give the student ample education on how to convert their monohull sailing experience into confident operations of how to sail a catamaran.
Module 2 features an interactive game that has the student maneuvering the Catamaran in and around a marina using the dual throttle controls.
View our "About the Catamaran Sailing Confidence Course" video.
When you take the Catamaran Sailing course you will also take a test associated with each module. Upon passing the tests, the Catamaran sailing knowledge endorsement will be added to your NauticEd Sailing Certification. This is viewed by yacht Charter Companies worldwide and is used to determine if you are a worthy client to consider for a Catamaran Charter.
The Catamaran Sailing Confidence course features hi-resolution photographs and embedded animations to give the student a rich and compelling educational experience. This is the only eCourse of it's kind in the world and is jam-packed full of Catamaran Sailing tips and tricks to help you convert from a monohull with high confidence.
The online version of the Catamaran Sailing Course has the test embedded at the end of each module. When you do the iPad version, only the content is supplied and you will be given a promocode which represents the cost of the eBook. You use this promotion code to buy the online course and you take the test online. OR you can use the NauticEd iPad testing App to take the test – but this must still be after you have bought the course online. You may need to tap "refresh test questions" on your iPad App this makes the App check the database to ensure you have bought the test.
The PDF downloadable version is available to the student after the Catamaran Sailing course is purchased online
The investment in the Catamaran Sailing Confidence Course is only $27 and considering that the knowledge will vastly enhance your experience, the investment is well worth it.
Take the Catamaran Sailing Confidence Course from NauticEd now.
NauticEd is the world's largest and most advanced
online sailing education and sailing certification company.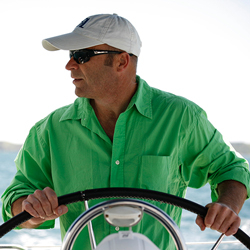 Latest posts by Grant Headifen
(see all)