Types of Anchors
Went for a walk along the dock the other day and took a few pics of the anchors on sailboats. I've named them for identification purposes.
Danforth
Bruce Anchor
Plough Anchor (aka Delta Anchor)
Scoop Anchor
CQR Anchor
Our favorite all-purpose anchors are the Plough Type Anchor and Scoop Type Anchor.
Here is a video we took at the Annapolis Boat Show of anchors at work.
If you want to know all about anchoring techniques and anchors for best situations and bottoms, take our Anchoring Course which is a required course for the NauticEd Bareboat Charter Master Rank accepted by Yacht Charter Companies worldwide.
Oh and just for fun, here is my daughter using the windlass.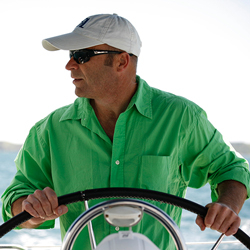 Latest posts by Grant Headifen
(see all)