Aritficial Intelligence Enters the Marine Education Industry
PRESS RELEASE – FOR IMMEDIATE RELEASE
NauticEd Revolutionizes Sailing Education with AI-Powered Digital Human, Alex
[Autin, Texas – Nov 8, 2023] – NauticEd, the global leader in sailing education, has taken a giant leap forward in the world of maritime education with the introduction of Alex, an innovative AI-powered digital human designed to enhance the learning experience of sailing enthusiasts worldwide. NauticEd has become one of the pioneering marine-associated companies to harness the power of artificial intelligence (AI) in its educational programs.
Recognized by the United States Coast Guard for meeting the American National Standards for sailing training and certification, NauticEd has always been committed to delivering the highest quality sailing education. With the addition of Alex, students now have access to an intelligent and interactive digital companion capable of answering any sailing-related question, making learning even more accessible and enjoyable.
Alex, a real-looking digital human, can engage in natural conversations and comprehends spoken language. NauticEd students, whether they are in the middle of a course or simply exploring the NauticEd website, can now ask Alex any technical sailing question, such as "What is the function of the boom vang?" or "How do I reduce heeling?" Alex promptly responds, speaking the answer back to the user who asked the question.
Grant Headifen, the Global Director of Education for NauticEd, expressed his excitement about this revolutionary addition to the NauticEd experience: "The purpose of Alex is to enhance our students' learning experience. If a student wants further clarification on a topic or wishes to dive deeper into a subject, they can simply ask Alex."
While Alex is continually improving and expanding her knowledge, NauticEd actively encourages users to provide feedback regarding Alex's responses. Additionally, the company manually monitors her answers to ensure accuracy. Headifen acknowledged the limitations of AI but emphasized Alex's vast knowledge: "She's not going to get everything right – that is virtually impossible. However, she is more knowledgeable than any person I have ever met."
In addition to answering technical sailing questions, Alex is a valuable resource for assisting users with sailing licensing and certification inquiries. She also helps students make informed decisions about which courses to pursue, aligning with their sailing goals and current experience level.
One NauticEd student shared their experience with Alex, stating, "It's a bit of a freaky experience, but she gave me the answer I was looking for."
NauticEd has ambitious plans to further integrate AI throughout its sailing education programs. The company is developing testing functions aimed at ensuring that students maximize their educational benefits and gain the knowledge necessary to become competent sailors.
Alex is available for interaction on NauticEd's official website, www.NauticEd.org. Sailing enthusiasts and students are encouraged to visit and engage with Alex to discover how this groundbreaking AI technology can elevate their sailing education.
For media inquiries, please contact:
Grant Headifen
Global Director of Education
NauticEd
About NauticEd: NauticEd is a globally recognized sailing education company dedicated to providing high-quality training and certification for sailing enthusiasts. Recognized by the United States Coast Guard for meeting American National Standards, NauticEd is committed to enhancing the skills and knowledge of sailors worldwide.
Website: www.NauticEd.org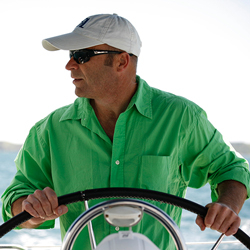 Latest posts by Grant Headifen
(see all)