BENEFITS OF FLOTILLA SAILING
It never ceases to amaze us how many experienced sailors have never considered chartering a sailboat and joining a flotilla. If you love sailing, the idea of meeting other sailors in an exotic location for a memorable vacation should elicit a "Where do I sign up?!" kind of reaction, but this isn't always the case. We find that, the most of the reasons that sailors are hesitant to charter a sailboat for a flotilla vacation comes down to it being unfamiliar. It's as simple as that.
And, honestly, we get it. You know your own boat and feel comfortable sailing in familiar waters. Unfortunately, staying in your comfort zone won't get you standing at the helm of a beautiful yacht off the coast of Croatia.
The best news we have for you is that almost all of the concerns people have about bareboat chartering a sailboat can be addressed by the benefits of flotilla sailing and vacations.
What is flotilla sailing?
In the most basic sense, a flotilla is a group of boats all sailing in the same area and meeting up in the same bay or marina overnight, often with a professional leading the way (for NauticEd flotillas, there is always an expert lead). Usually, each boat is either a bareboat charter, a skippered/crewed charter, or a shared boat, depending on preference and availability.
3 Common ways to join a flotilla
Bareboat Charter – This is where you're the skipper and your friends and family can be your crew.
Bareboat Charter with Hired Skipper – In this case, you get your own boat with your family and friends, but you can join in as much (or as little) sailing as you'd like because someone else is running the show.
Shared Boat/Cabin Charter – If you're traveling alone or with just one other person, you can book a cabin on a boat in the flotilla, usually the lead boat
Major Benefits of Flotilla Sailing
COMFORT IN NUMBERS
As mentioned, bareboat chartering can seem intimidating if you've never done it (although it really doesn't need to be). Joining a flotilla adds a certain level of comfort to the trip because you're not alone. You have other like-minded new friends around you, all experiencing the same waters, same anchorages, and roughly the same itinerary.
LEAD BY EXPERIENCE
It always helps to have a fearless leader. With a flotilla, you get the benefit of an experienced captain leading the group. When we put together flotillas, not only are they led by qualified NauticEd sailing instructors, but we also give you a full profile of who they are and why you should trust their expertise.
PREPARATION
Knowing what to expect is a big part of what helps someone take the plunge into bareboat chartering and flotilla sailing gives you that preparation. Typically, if you're going on a flotilla, the company you book with will provide all kinds of advice and recommendations before the trip even begins (we sure do). You'll have someone to ask your questions to and will enjoy that peace of mind that comes with feeling prepared.
FUN
Oh yeah, flotillas are, in our opinion, the most fun vacations you can go on. While there are certainly themed flotillas you can do, we find that the best trips are ones where we keep things laid back and allow everyone to choose their own adventure. You'll meet people who you already have something in common with, will be guided to hidden gems in the locations you're visiting, and will have the option to participate in activities.
LEARN WITH OTHERS
Unsure about bareboat chartering or sailing in a new area? Benefits of flotilla sailing include gaining experience and competence within the safety and collective expertise of a larger group. Some flotillas may offer boats with instructors and certification training, but we typically recommend against that – it's best to get your training beforehand and have fun on the flotilla!
FAMILY-FRIENDLY
Some of our flotillas are best suited for adults, but we often run family-friendly flotillas to make sure kids also get to experience incredible sailing vacations! Again, because there's a certain level of comfort to be found in a group with a leader, families find that flotillas are the perfect way to adventure with their kids in once-in-a-lifetime locations.
What to expect when sailing in flotilla
Because flotillas are typically offered by local companies, each one is a bit different, but there are some commonalities.
As a side note, NauticEd only books with charter companies we know and trust. In fact, our team members have sailed in many of the flotillas we book.
You'll get an orientation of your boat the day before you're set to leave, so you can ask all of your questions and get familiar with the boat.

You'll also get to meet your fellow sailors and get a rundown of the trip's itinerary and any planned activities (which you can choose to participate in or not).

Each morning, you'll have a briefing to talk about weather, anything interesting to note about the day's travel, and anchorage information. 

After that, the guide will see to it that everyone heads out before they sail ahead to meet you at the next port of call while still being available throughout the day if needed.
The loose structure of a flotilla ensures that everyone gets the most out of the trip, as the guide's local knowledge is invaluable, but also enough flexibility so you still get the kind of vacation you're looking for while gaining incredible experience on the water.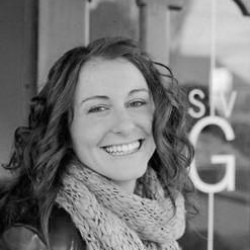 Latest posts by Trisha Evelyn
(see all)
Last updated on September 8th, 2022