What is a Transit Log when chartering a yacht in the Mediterranean
Sometimes when looking at various boat charter options for chartering a yacht in the Mediterranean, you'll see an obligatory extra for a transit log. What is this elusive transit log?
Technically, a transit log is documentation of the boat's registration and permit.   It is required by many port authorities in the Med.
But as yacht charter agents, what we've found is that each charter company handles 'transit log' differently. While the transit log extra is a mandatory fee most often seen for Turkish and Croatian charters, the cost varies per charter company and is often required to be paid at the charter base as a separate fee in actual cash. Costs range from 120 EUR to 1000 EUR, and generally dependent on the boat size or on the number of cabins.
Here are various items that could be included in the boat's 'transit log' fee with approximate costs for each:
Final cleaning – €200
Bed linens – €15 ea. person
Towels – €5 ea. person
Cell phone for support €20 ea. person
Basic starter package (toilet paper, dish soap, sponge) – €30
Diving service upon check out – €50
Wifi – €30 – 10gb
Outboard engine -€120
Because each charter company in the Mediterranean handles the transit log inclusions differently, it can make comparing offers difficult. The experts at NauticEd are here to help! We will help you fully understand the quotes making sure you're aware of all obligatory costs as well as the costs of any 'extras' including outboard engine, cleaning, towels, linens, and insurance which many Mediterranean charter companies charge for separately.
The last thing you want is to think you are getting the best deal – only to show up at the base and them asking for another €1000 in cash which could potentially make it the most expensive deal. When we book a yacht for you on your sailing vacation, we don't charge you a fee. You get the same price as going direct.
Get started with planning your next Mediterranean sailing vacations here: www.nauticed.org/sailing-vacations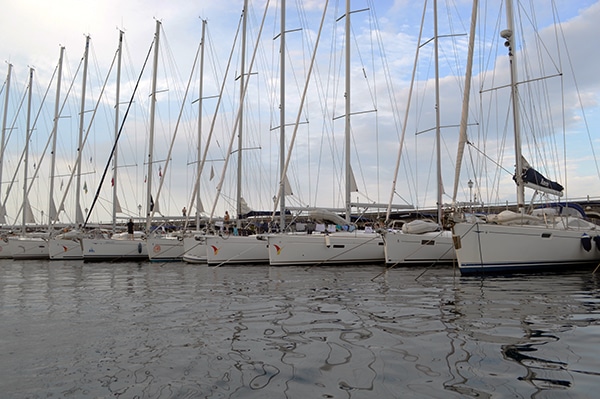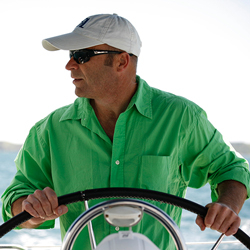 Latest posts by Grant Headifen
(see all)