Day 5 of 6 in an introduction to NauticEd
This is day 5 of 6 in your introduction to NauticEd International Sailing School
Watch the video and/or read the text below.
Today we're discussing practical sailing schools and how you can get a verified proficiency stamp added to your sailing certificate.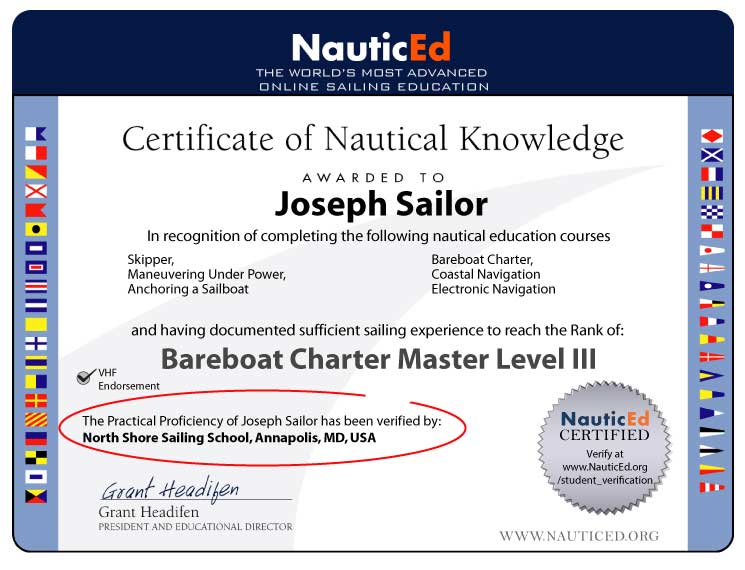 The Verified Proficiency Mark is an acknowledgement that the student has had on the water training and check-out by an accredited NauticEd Professional Affiliated Sailing School.
Although NauticEd recommends that all students gain practical instruction through an accredited Sailing School, it also recognizes that in many cases sailors feel they are already proficient in boat handling skills and choose not to go to a practical school. In this case then, Students still gain the sailing certification rank and level, however the Verified Proficiency Mark is left off their logbook resume.
The Verified Proficiency Mark is attained after the Professional Instructor tests out the student on the water using the NauticEd Practical Proficiency Check list.
The Instructor then simply logs into NauticEd, securely locates the student's profile online and verifies the profile for sailing proficiency with one click. The NauticEd software then automatically and instantly marks the student's certification with the Verified Proficiency Mark. The Verified Proficiency Mark adds significant value to the student's certification because it adds further proof of the Student's sailing abilities.
We've also added a cool WEB 2.0 technology which allows the student to grade the instructor on his or her instructing abilities. This grade shows against the instructor's profile on their NauticEd school page.
Our list of professional schools is growing. If you don't see your favorite school listed on our site, then let them know about NauticEd.
Visit one of our sailing schools to gain a Verified Proficiency Mark for your sailing certification.
[ Jump to Day 6 ]
[ Return to How NauticEd Works ]
Until then – fair winds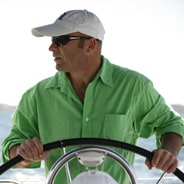 Grant Headifen
Director of Education
NauticEd International Sailing School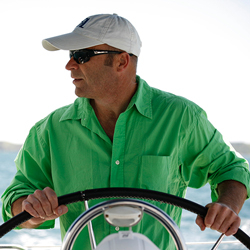 Latest posts by Grant Headifen
(see all)