Latitudes and Attitudes Magazine Subscription
Get an online subscription to Latitudes & Attitudes for $14.99/yr
Here's a GREAT OFFER from NauticEd and our friends at Latitudes & Attitudes Magazine.  Get the online current issue and subscription of the #1 selling boating lifestyle magazine in the US for $14.99 a year.
We at NauticEd subscribe as well, love their writing, and otherwise endorse their offer. That's it. No other gimmicks or games. Just the best boating lifestyle magazine available today. Read the details at latsatts.com/online-magazine.
About Latitudes and Attitudes Magazine
Latitudes & Attitudes is the #1 selling boating lifestyle magazine on the newsstands in the United States. Lats & Atts focus on real people doing real sailing all around the world. Many articles are sent in by its own readers. The articles are interesting and engaging packed full of tips and information on special sailing locations.
If you want to support Lats & Atts further and subscribe to the gorgeous print version, do that here.
Here below, we include our podcast interview with the legendary Bob Bitchin, the prior owner and publisher of Latitudes & Attitudes Magazine. Sit back, listen, and be entertained.
###
Details updated 10/12/2022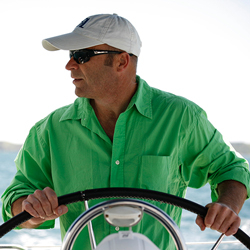 Latest posts by Grant Headifen
(see all)