Thanks For Referring Students to NauticEd
NauticEd's online sailing school recent growth spurt has been due to our students telling other students about us. So we have implemented a reward system for that awesome behavior.
Introducing NauticEd's Social Expansion Loop Program. Watch the video here.
Essentially – you can now set up your own NauticEd Promocode and give it out to as many friends as you want. When your friends use your promocode they get $15 off any one NauticEd Sailing Course and you get big time kudo's for that. Then you get to accumulate $10 credit for every friend that uses your code. Refer 2 friends – get $20 credit and thus any NauticEd clinic for half price. Refer 4 friends and get a NauticEd clinic for free. etc. etc. There is no limit to the credit you can accumulate.
To set this up – login to your NauticEd account and click on the new "Referrals" tab and follow the instructions. After your friends use the code, you'll notice your credit starting to accumulate.
We wanted to implement this because it is rewarding what people were doing anyway but with out the reward – so thanks to everyone for being such great stewards for NauticEd. Much appreciated. Please enjoy the new reward program.
So now – if there is  anyone you know of who wants to learn to sail, get a sailing certification or just brush up on their sailing skills, make sure you send to them your personalized NauticEd promocode.
But the only one catch is that people can only use an introductory promocode once, meaning that if some one else gives them their code before you do – you won't get the credit – the other referring person will. So act fast – add the promocode to your facebook or twitter feeds and email anybody who is even thinking about sailing.
Log in now to NauticEd Online Sailing Courses.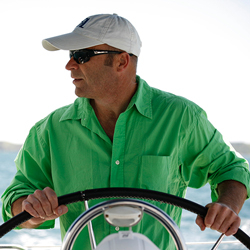 Latest posts by Grant Headifen
(see all)