How to Become a Sailing Instructor
Calling all good sailors who like people
Did you know that there is a shortage of sailing Instructors? Well, there is! Just call your local sailing school, they will definitely tell you that if you're an experienced sailor, "you're hired".
So what does it take to become a professional sailing instructor? 
People: First, you have to like people. If you don't move on. Sorry, that one is obvious! But seriously, all it takes is some professional training, a good amount of previous sailing experience, and a check out of your teaching (and patience) abilities and sailing skills.
Structured Plan: NauticEd has a professional and structured plan for you to become a recognized sailing instructor and we have a growing network of schools worldwide. In some cases, you can open your own (one person band) school (see further below).
Recognition: NauticEd is the only Sailing Education body that is approved under the American National Standards for sailing training and assessment by the US Coast Guard. An so becoming an Instructor for NauticEd means you will be approved to teach under the American National Standards.
Theory Training: For our students, learning to sail is part theory and part practical with an added amount of practical experience. For the theory, we have a whole suite of online course material. For our instructors, we run you through the whole suite of our online theory courses so that you know what we are teaching your students – theory wise.
Experience: We require that our instructors have 100 days minimum of sailing experience logged in their history. Even if you don't, we have an intern program whereby you can work under a school until you have enough experience logged.
Specific Instructor Training: NauticEd is the only sailing education body to invest heavily in a professional instructor training program. We hired an Ex-Navy Seal Instructor Trainer and an Ex-Navy Top Gun Instructor Trainer to collectively develop an Instructor course for instructors. The course goes into the psychology of how to train. Topics such as teaching, personalities, leadership, fellowship, culture, development, and much more. This 20-hour online course has it all. It is "Excellent" rated by all our instructors – even the salty ol' dogs admit that this has changed their teaching styles.
Practical Skills Sign off: Each of our schools following the American National Standards are able to sign off on your practical skills for teaching.
System Expert: You must study our certification and the licensing system as well as the software so that you know how to professionally operate as a NauticEd instructor and understand the competence culture of NauticEd.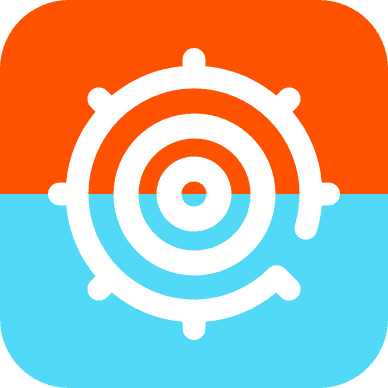 Monitoring: Each student rates their experience with you so that from afar, NauticEd and your school manager can monitor in real-time how you are doing. The ratings are posted to your instructor page on NauticEd's website so that others can see your ratings and specifically request you as their instructor.
Tools: NauticEd uses the American National Standards rubrics as an assessment tool. We developed an extremely high-tech user-friendly Assessment App for Android and iOS. This ensures that you have the right tool to do the right job – and that job is to instruct and assess competence levels.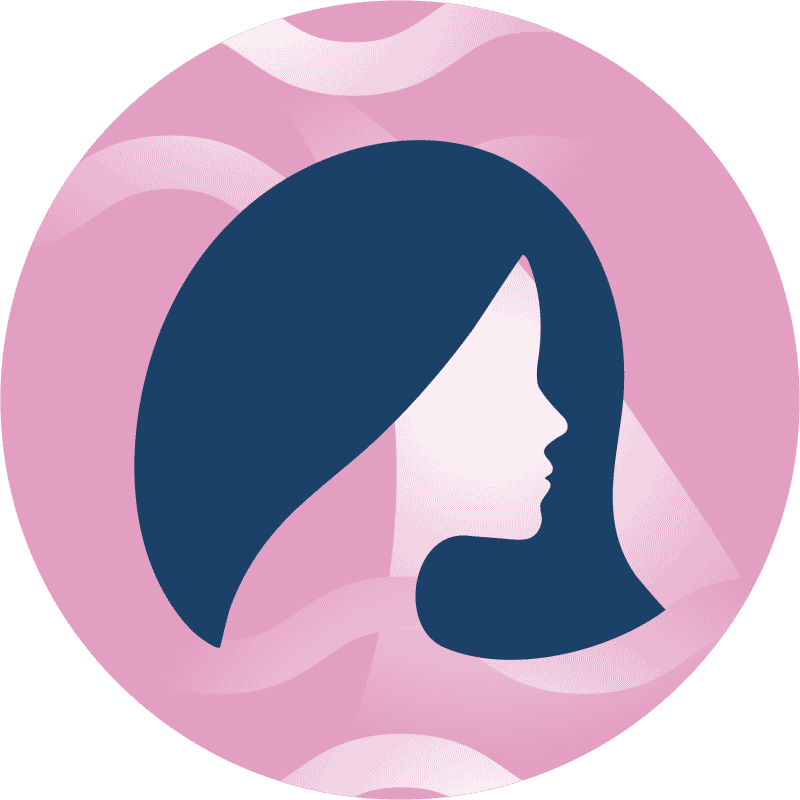 Female Instructors: Let's face it – the traditional sailing industry is stodgy and stuck-up with nonsense tradition. With NauticEd, gone are those days – we're 21st century, we're fresh, we're modern, and we're fun. Many times, women instructors are more in tune with teaching styles than men. If you're an experienced women sailor, you are welcome at NauticEd to become an instructor. In fact, we celebrate you by posting a special women instructor icon on any NauticEd school's page who has a woman instructor onboard.
Culture: Traditionally, old sailing school associations are a certification factory – they issue certifications of attendance rather than true competency. That's not very rewarding. NauticEd's culture is of competence. We train you on how to identify competence in a student and back you up on how you have graded the student's practical competence.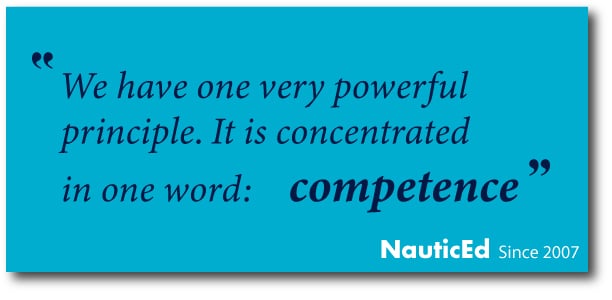 Rewarding: While the financial reward is not huge, the feeling of gratitude and accomplishment is. You make life long friends, you meet interesting people and best of all, you are on the water sailing and getting paid to do it. Whether you want to be a weekend warrior because of your job, or you are retired and want to get outside, becoming a sailing instructor will be a rewarding decision.
Cost: At NauticEd, we believe that you are a partner in sailing training. For this reason, we don't charge you a fee to work with us.
Become your Own School/Instructor
One big excuse is that you get to have a nice new boat and get the business tax write off and not pay sales tax on the boat. We don't require that you have a brick and mortar location. All we require is a professional website that we can develop for you if you like. We have an entire marketing team dedicated to getting your school off the ground.
What to do next?
Sign up as a Sailing Instructor here
Sign up as a Sailing School here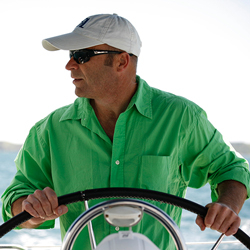 Latest posts by Grant Headifen
(see all)