Buying a boat to put in yacht charter
Charter Yacht Ownership

5 questions to accelerate your sailing education about buying a boat and putting into a yacht charter management program.
So, you've been bitten by the sailing bug and think that someday, you may even slip the dock lines and go cruising. Okay, but there's much to learn, from sail trim to onboard self-sufficiency, so why not accelerate your education by purchasing a boat – and putting it in a charter management program that is.
Charter yacht ownership has much to offer and it's easier than you think. To learn whether this is your ticket to a sailing future, ask these 5 questions.
What are the benefits of charter yacht ownership?
Charter companies provide opportunities for you to sail extensively and get paid while you do it (reducing the cost of ownership). These organizations can guide you through the entire purchase process and hold your hand through the owner experience so it's like having a friend in the business. You receive guidance from experts on the purchase and maintenance of the boat, the details of the charter contract, and the process of selling the yacht if that's what you choose to do at the end of the program. Most companies offer turnkey, zero-cost maintenance, assist with in-house or third-party financing, have advice on boat selection, provide guidance on managing the yacht as a business, and outline highlights of charter ownership.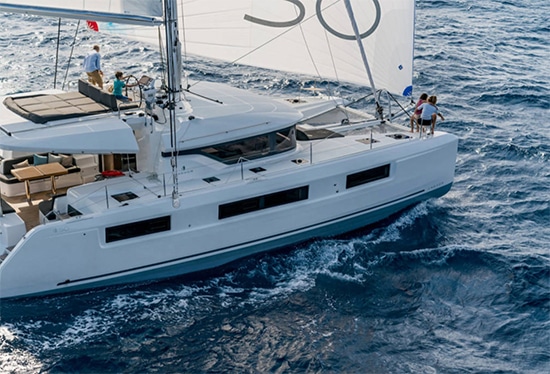 On the other hand, if you're a seasoned sailor contemplating setting off into the sunset in five years, why not work now toward a boat that's paid for then? You can sail extensively, get credentialed, and even generate income in the process.
Finally, chartering is also a great introduction to the lifestyle. You'll meet like-minded people while sailing and, in some cases, even get to know other owners at periodic gatherings.
Am I the right fit for charter yacht ownership?
Be honest in your own assessment of your own profile. Do you have the time to take full advantage of 4 to 10 weeks of sailing per year? Can you travel frequently and on short notice? Would you like more sailing instruction or credentialing? Would you like tax-advantaged income while you sail? Are you thinking of cruising in retirement? Do you want a yacht but not all of the work and time involved maintaining and storing it? Are you busy and want a one-stop-shop that can handle all of the details necessary to have a yacht charter ready? All of these are important factors to consider and if they fit, why not try it this way?
How do I select a charter organization to work with?
When choosing a charter partner, the key is to do your due diligence. Find a charter company that is large enough to have staying power but small enough to personalize your program. Is the company financially sound? Does it have a long history suggesting future longevity? Does it offer the flexibility to sail at multiple locations, so you get different experiences? Is it agile so it can customize according to your needs? Can you pick up the phone and speak to a person to understand how your asset is managed?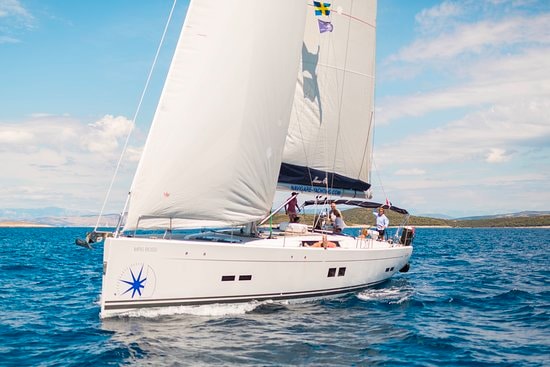 Look for a charter outfit that has advanced technology like an online portal for owners, but still offers continuity in a single point of human contact. Is the program transparent and the communication streamlined? Do they have a good reputation for maintaining boats throughout the program duration, so that when your boat is released to you not only do you receive a maintenance logbook, but you'll also enjoy good residual/resale value? Do they put this commitment in writing?
Find a charter company that goes above and beyond. If the organization offers premium brand, fully loaded boats for charter, they'll be used more frequently and therefore generate more income. Does the outfit offer something extra like partnerships for land holidays so you can trade a week of sailing for a week of skiing? And finally, do they treat you as a partner while they take the guesswork out of yacht charter ownership?
How do I pick a boat and/or a location for my charter yacht experience?
Selecting a boat depends on your goal. If you want to work down the cost of a boat you expect to eventually take cruising, choose that kind and size of boat. If you want to generate the most income, consider a large multihull that will be chartered frequently and for higher weekly rates.
Selecting a location follows the same thought process above. If you want to retire onto your boat and sail the Med, then consider Greece or Croatia, but if you want a boat that works hard for you, pick a location where the charter traffic is heavy and the season is long like the British Virgin Islands.
What's my exit strategy?
The proposition of charter yacht ownership begins at the end. The better you can define what you want out of the program, the more you can structure what goes into one. Do you want to sail more and have exciting vacations? Do you want to hone your skills or teach your kids to sail? Do you want to retire and take the boat cruising? At the end of your contract, will you roll over to another boat for extended ownership? Will you sell the charter boat and buy your own cruiser? The answers to these questions will guide you in what kind of boat to buy, which location to select, and which company to work with.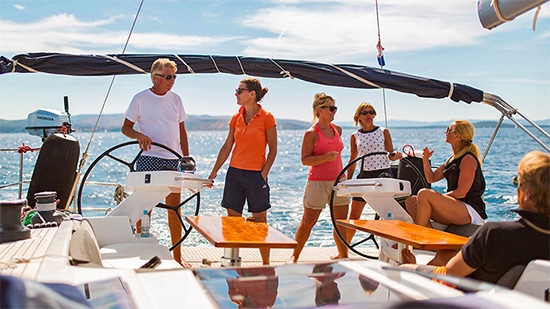 Owning a yacht in charter gives you flexibility but also the impetus to get out there and enjoy life. Some owners like these programs so much, they're on their 3rd or 4th boats and they're getting paid while they sail. And if you're thinking of retiring and cruising in five years, why not start on that plan now? If all this sounds like heaven to you, maybe it's time to tend to that bug bite.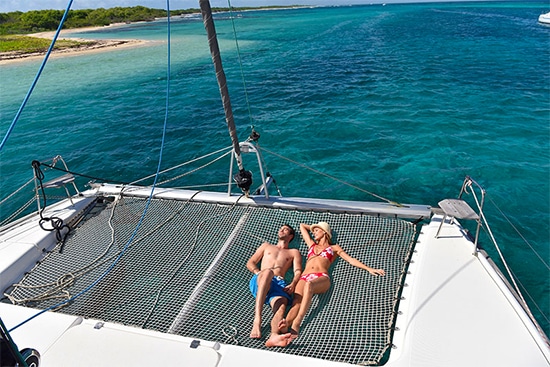 At NauticEd, we are independent and can steer you in the right direction towards Yacht Charter Ownership. We know the pros and the cons and will give you the straight talk on whether or not this is for you.
Contact NauticEd to find out if Yacht Charter Boat Ownership is for you.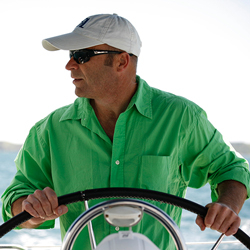 Latest posts by Grant Headifen
(see all)