Why Hire a Skipper for Your Sailing Vacation?
All too often, newcomers to sailing think of skippering a boat themselves on a sailing vacation – feverishly trying to gain experience and knowledge and then waiting until they think they have enough. BUT considering the non-breathable properties of water, there is a far better idea! Hiring a skipper for your next sailing vacation has many advantages whether you're a seasoned sailor or new to sailing vacations.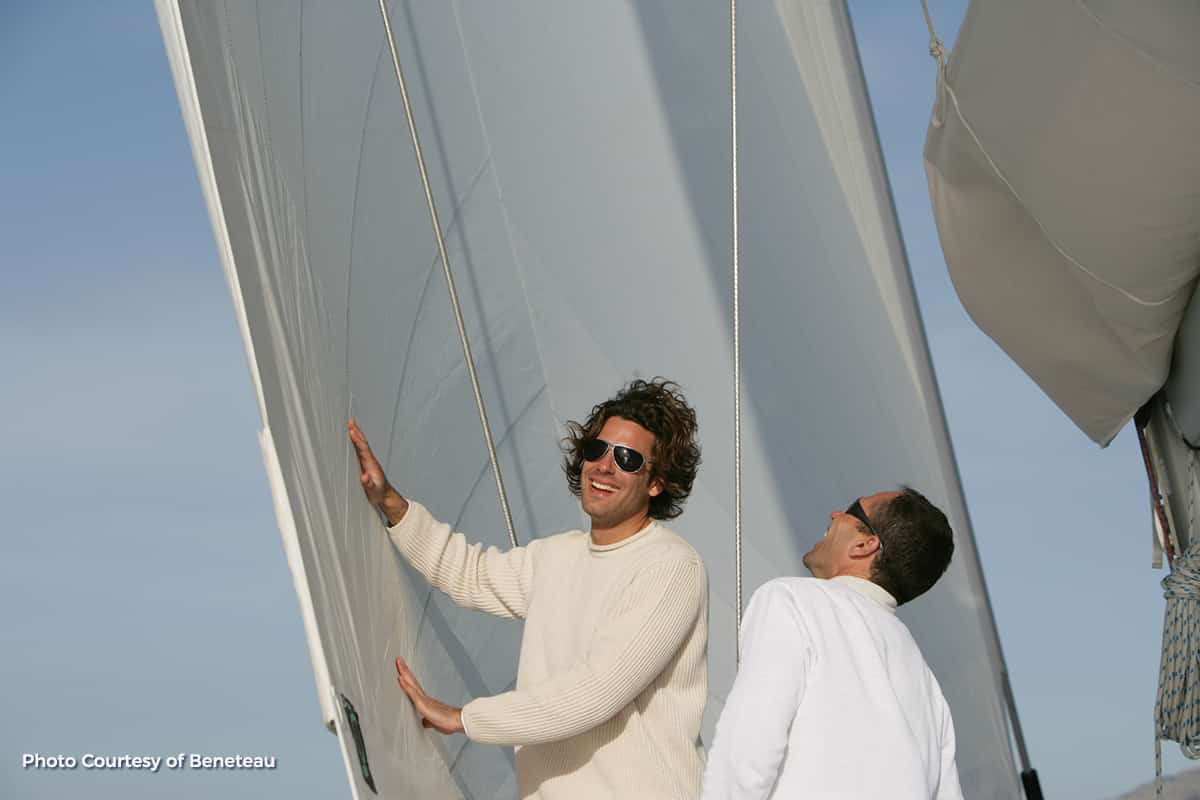 Benefits:
A captain is familiar with your charter destination. He/she will know the best places to go based on your desires so you can certainly rely on his/her local knowledge.
Provides you time to relax and enjoy your friend's and family's company versus always working the boat or always being at the helm.
Learn, if you want, at your own pace.   If you want to take the helm or help with moorings or operate equipment, your skipper can be a friendly instructor or if you are doing well, they will know when to step out of the way.
A skipper is trained to make sure you have a good time on your vacation. They can disappear at will or they can be right there telling stories of old.
Clarity:
As charter agents, we come across this client conundrum all the time: "Should I hire a skipper or not"?
The answer is clear if this is your first time chartering on a sailing vacation and/or you are questioning your experience.
But what if you have some sailing experience?  NauticEd set a clear threshold at the following based on feedback from charter companies and analysis of accidents:
You should have at least 50 days of sailing experience in your past.
At least 50% of the days must be as Master of the vessel.
All of the 50 days should have been on vessels must be 20 ft (6.1m) or longer.
At least 50% of experience must be on a vessel 28 ft (8.4m) or longer.
If you are shy of this, chartering without a skipper is contrary to expert advice. There are too many variables. Things happen and your inexperience puts the safety of your family and friends at risk.
Prop shafts do fall out of the stuffing box flooding the engine room and boat
Winds do climb to gail force when not forecast (happened to me)
Navigation can be off by a smidge putting you on a reef
Electronic charts are often out by 100 meters (happened to me)
Mooring ball cables do break in the night putting you on the rocks in the night with a swell
Chain plates do rip out causing a dismasting (happened to my friend while under sail)
Rudders do fall off or get jammed
Keels have fallen off causing an immediate capsize
Harbor entrances are often tricky with big breaking waves from a directional swell (happened to me)
Winds shift in the night and anchors can drag and release (happened to my friend)
The boat gybes accidentally and wacks a family member on the head launching them unconscious overboard
Crew members fall overboard at sea (happened to me 3 times so far)
An override on the headsail furling drum prevents you from furling the headsail while it is getting dark and entering into a narrow harbor (happened to me)
All of these things have happened to charterers. And even if the charter company qualifies you by the hair on your chinny-chin-chin, the risk and burden of responsibility are simply too great.
Common Questions:
Will it be weird to have a stranger on board for a week? No! Most skippers are friendly outgoing people who truly want you to have a memorable vacation. They will know when and how to interact with you and your guest.
Where will the Captain sleep? Some charter companies permit a captain to sleep in a forepeak; others require that a captain have an interior cabin
What/how will the skipper eat? Generally, you treat the skipper like another charter guest including him/her when you provision, cook, and eat on the boat. If you decide to eat ashore, your skipper will help himself onboard or you treat the Skipper to dinner with you. Don't ask the skipper to pay for his own restaurant meal that you invited him to.
Who decides the itinerary? You. It's your charter; the skipper is your guide. While a skipper will likely make an itinerary based on local knowledge, the ultimate decision on where to go is up to you.
How much will a captain cost? Skippers range from $200-$250/day depending on location. Tipping – usually, you tip the skipper $100 per person on the boat but with a bare minimum of $500. The same applies to the hostess. Keep in mind that they ONLY earn $200 – $250 for the WHOLE day (many times 12 hours).
Should I still get a skipper if I have some experience? Absolutely! See all the benefits above. There is also the option to have a checkout captain—a captain who will cruise with you for a day or so to ensure you are confident and competent to sail solo.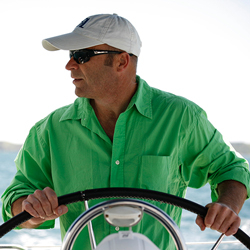 Latest posts by Grant Headifen
(see all)