International Navigation Rules of Preventing Collision at Sea
Stand-On and Give-Way: You just might have it wrong…
(Jump directly to the FREE updated International Rules of Preventing Collision at Sea course it's quick, easy and entertaining)
Two sail boats collide. One had wind over their port side and one had wind over their starboard side. The starboard tack boat saw the port tack boat and gave the port tack boat plenty of warning with a horn, but the port boat just kept on going straight. Who will loose the legal battle in court? Are you really sure? If you said starboard is the stand-on boat over port you could be dead wrong.
Below, the aft boat who is on a starboard tack catches up to the forward port tack boat. Port tack boat does not get out of the way and starboard passes close just to prove the point that port should give way because port gives way to starboard right? right? But there is a collision because port refused to move – who'd loose?
Power boats give way to sailboats right? So if a power boat collides into a sailboat the powerboat looses in court right? Well maybe not!
The above might have a few sailboaties jumping up and down wanting to pick up the phone and call us – first you might want to take a look through our new Navigation Rules Course.
Inspired by our Sailing School Instructor, Tim McMahon of Sail Quest in Thailand we have revamped our Navigation Rules Course. And because of Tim's passion for explaining the dry – we were able to turn a completely dry topic into something interesting and engaging.  In fact, we actually guarantee that you will love this course AND we guarantee you will learn something. If you do neither then we'll give you money back on this course – well that's slightly hard because the course is free. But none the less – OUR NEW NAVIGATION RULES COURSE ROCKS – thanks Tim McMahon of SailQuest Thailand.
What we did with the revamp of this course was to go through the International Regulations on Preventing Collision at Sea.  We pull the rules apart and describe them with animations and example situations. Then we added a discussion about that rule to show who and why you might loose in court if there was a collision. What you say? But I was in the right! The discussion points out why even though you may have been the stand-on boat you might loose.
What this means is that everything you have learned from reading and learning the Rules of the Road might be wrong. This free sailing course is a definite must do and a definite must share.
Take the FREE Navigation Rules Course now.
If you think Boaters should know the Rules of Preventing Collision please LIKE this post via facebook or g+1 it. Thanks it helps get the word out there and help water safety.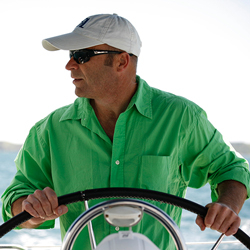 Latest posts by Grant Headifen
(see all)