New Clinic on Celestial Navigation
Well it is finally here – one of our most requested clinics yet – focused entirely on Celestial Navigation. The Introductory clinic gives a good introduction to spherical geometry and also to the theory of a noon solar sight. It takes the student through an actual sighting and uses real tables to calculate the Latitude and Longitude of a vessel at sea.
The clinic is quite simple to understand and we believe most anyone with a slight yearning to understand how sailors of old were able to do it – will be able to complete the clinic quickly and successfully.
Please enjoy the NauticEd Introductory Celestial Navigation Clinic – which has been authored for us by Captain Ed Mapes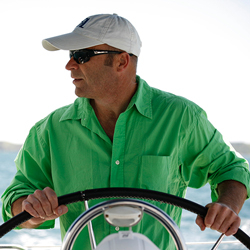 Latest posts by Grant Headifen
(see all)