Oregon Offshore International Yacht Race
GET TWO FREE SAILING COURSES AND A FREE ELECTRONIC SAILOR'S LOGBOOK
PLUS BE A LUCKY WINNER OF THE NAUTICED CAPTAIN'S EDUCATION BUNDLE
NauticEd International Sailing Education is the proud title sponsor for the May 12th 2016, Oregon Offshore International Yacht Race. Two of NauticEd's practical sailing schools, Island Sailing Club and Vancouver Sailing Club are a significant part of this title sponsorship and many of their students are participating.

The race, in its 40th year is 193 miles long and begins off the coast of Astoria, Oregon and finishes in the harbor at Victoria, British Columbia.
As part of the education sponsorship, NauticEd is giving away 6 Captain's Sailing Education Packages to 6 lucky participants. This represents over a $2000 donation to the cause of keeping people save on the water with advanced sailing education. View the contents of the Captains package below. This represents extensive and vital education for all sailors wanting to sail more than 20 miles off shore or over long distances.
All participants are encouraged to create a new account with NauticEd whereby they will receive 2 FREE NauticEd courses, Navigation Rules and Basic Sail Trim and a FREE sailor's electronic logbook.
Students of Island Sailing Club and Vancouver Sailing Club are encouraged to join in on the race.
WINNERS: If you are a winner of one of the 6 Captain Education Packs, sign up for a free account at www.NauticEd.org/signin then send us an email. Once we verify with the Committee your prize, we will drop the 12 sailing courses into your curriculum. Congratulations!
ALL OTHERS: Set up a free account at NauticEd here Sign in to NauticEd you will automatically be given two free courses and a free sailor's electronic logbook. You're Welcome!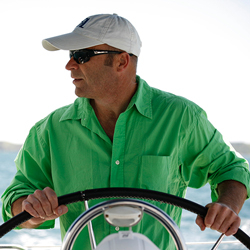 Latest posts by Grant Headifen
(see all)