Sailing Experience Required by Charter Companies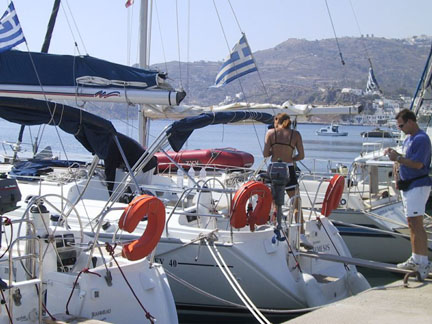 There is a myth that you need a sailing license to charter a boat. Call any charter company outside of Croatia, Greece and Spain (whose governments legally require a certification) and none will insist on a certification. What charter companies want is competence. And they will take competence in lieu of a certification any day. How does anyone define competence? The charter companies define it as total time on the water as master of the vessel which is within 10 feet of the vessel being chartered. They also list yacht ownership, blue water sailing experience, previous charters as master of the vessel, time sailing in the last 5 years, anchoring experience, and experience as crew as important factors in deciding whether or not to release the boat to a potential customer. No question however, they also certainly do put credence into a sailing certification and practical teaching by a professional.
What the charter company does then is look at the combined factors above and then make a decision. They most certainly would not charter a boat to some one who showed up with a Bareboat Charter Certification from any organization or association with just the minimum time required on the water to get the certification with the exception of perhaps the RYA Day Skipper certification – who require a significant amount of sailing experience for the certification.
In addition to the theory side of the certification, what NauticEd provides is easy access to the information you need to be safe. NauticEd also recognizes that you must have the experience to handle situations that arise and thus there is no substitute for time on the water. In addition to that – if you can get practical competence verification from a sailing school then you're really good to go.
If you don't have any experience and don't have access to a boat, then starting out with practical training by a sailing school is the best way to get "helm time". Then once you're deemed competent, many schools can charter you a sailboat by the day. After about 20 times out, you'll be at a point whereby you're probably feeling pretty comfortable and a sailing vacation destination company would probably charter a boat to you.
In Summary
Good
Documented sailing experience including some of:
20 + outings as master of 30ft (9m) plus vessel
anchoring
yacht ownership
blue water experience
crew experience
last 5 years experience
Mediterranean mooring
previous charter experience
Better
Documented sailing experience above and documented education
Best
Documented sailing experience above, documented education, verified practical competence.
When you show up at a charter company with time on the water as master of the vessel and proven education from any certifying body, they'll be delighted to let you charter their boat. NauticEd recommends that you show up practiced, educated and taught by a professional.
Regarding Education we recommend a minimum of
Skipper Course
Maneuvering Under Power Clinic
Bareboat Charter Clinic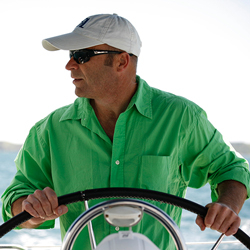 Latest posts by Grant Headifen
(see all)