Sailing in the British Virgin Islands for 10 days – day 6
This is Day 6 of sailing in the BVI with BVI Yacht Charters for 10 days on a Lagoon 45 Catamaran
In the morning we snorkeled the coral garden in the north east end of Savannah Bay for a second time. See day 5 for a quick underwater video of the coral. This area is by far the best snorkeling area we found in the BVI. It is about 10 feet deep with towering coral columns. Awesome.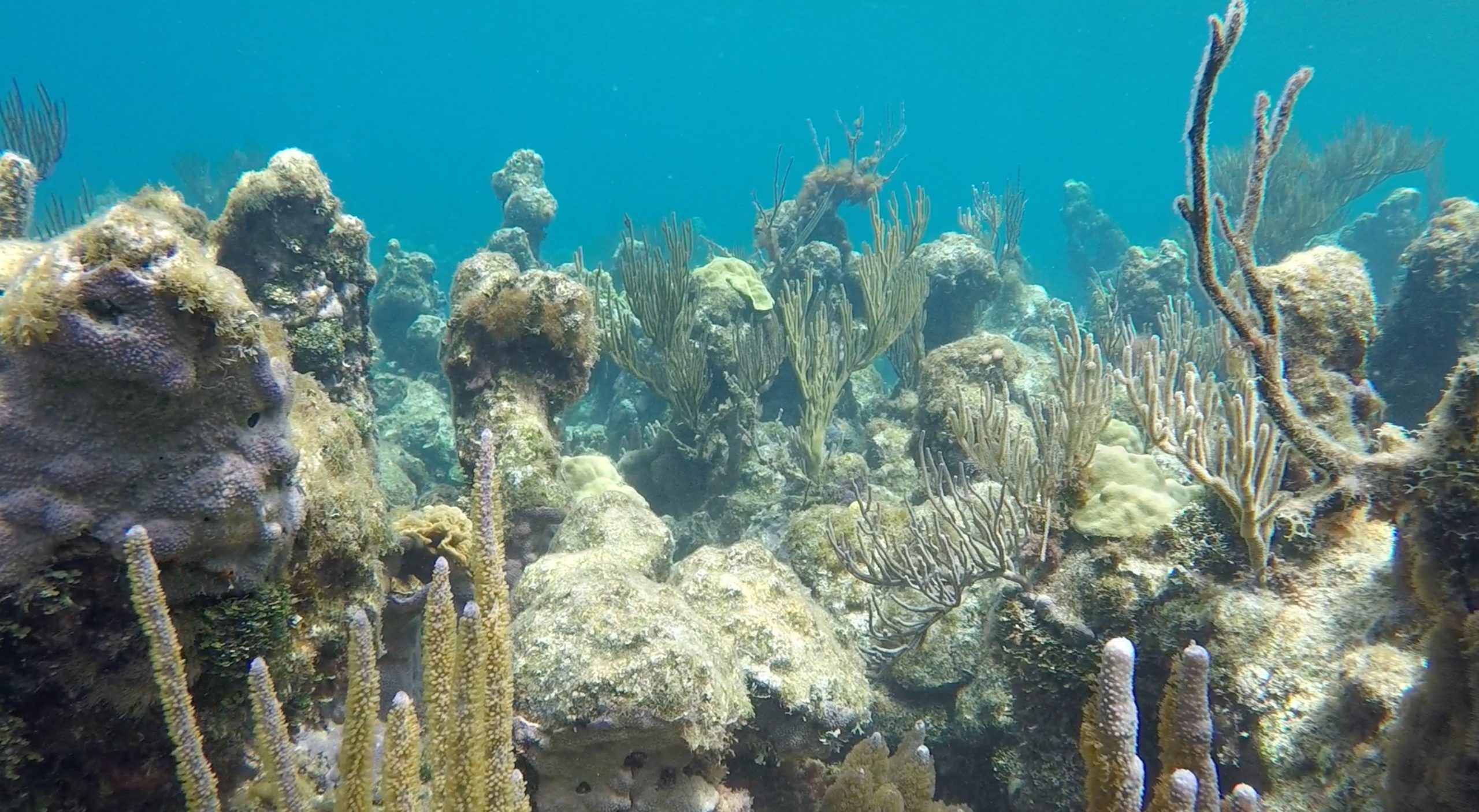 While the crew fluffed their aura readying for the day, I took the opportunity to shoot some video of how to operate a dinghy. I've found over all our dozens of trips all over this awesome planet that it is important to have your crew members know how to properly operate a dinghy. It's just a really good idea and you will avert disaster. For example, you might know but you crew won't understand just what happens if you let your dinghy get sideways to the waves at the beach.
Here is the great training video we created that we will put into our coming Bareboat Charter Crew Course.
Next stop a snorkel at Seal Dog. There is only one mooring ball there which is reserved for commercial dive boats. This is a designated dive by dive operators in the BVI. The water was clear and the snorkel was refreshing. Nothing too much to write home about in regards to snorkeling however. Still, it was a picturesque stop with clear clear water.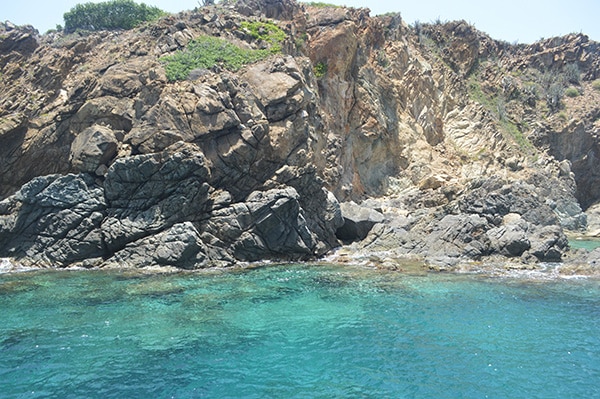 North Sound Virgin Gorda here we come!
On the sail there we called ahead to Levereck Bay Resort and made reservations for the Pig Roast that evening. They set aside a nice table in the sand for 8. Awesome. Meanwhile, while in North Sound we decided to do a pub crawl of the bars to check them all out. Why not?
Saba Rock is a really nice restaurant and bar. I mean really nice. It is well worth a drink stop if not for lunch or dinner. They have a nice boutique gift shop for a few good souvenirs as well. BVI Coffee cup for me so that I remember this trip every morning when I get back. It helps keep life in perspective. Sometimes we all get mixed up on what life really is about. Speaking of perspective, from Saba rock you have a nice view of Sir Richard Branson's world famous resort, Necker Island. Once Sir Rich invites me over I'll write a nice blog about his resort. Looking forward to that. I've read his inspiring autobiography, "Loosing My Virginity" about building his life and I once saw him on the dock in Monaco walking onto his boat the Virginian and my brother is a pilot for Virgin so I think all that qualifies me for an invite right? Hint Hint Sir Richard!
From Saba Rock we dinghied over to the famous Bitter End for afternoon cocktails. They have a new Tiki bar outside on the beach which makes a good hang out. The entire Bitter End Yacht Club is a must must stop for a trip to the BVI and in fact it is tempting to stop there for 2 nights. They have water sports, really nice rooms for a potential night off the boat, multiple restaurants, a pub bar, a resupply store, water hose for the boat, probably a hundred mooring balls and generally all around nice atmosphere and good staff.
Still, we needed to fulfill our pub crawl edict and so we pushed on over to the Fat Virgin Bar just around the corner in Biras Creek Bay.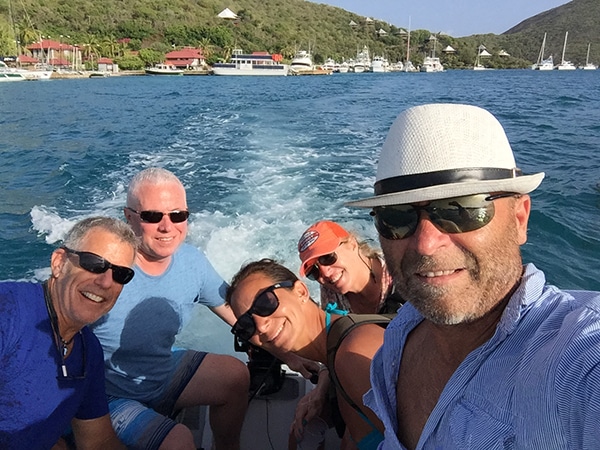 At Fat Virgin, we enjoyed the most delicious Conch fritters and a few libations. Fat Virgin is a great little stop over and worth at least a drink and fritter. Now out of time, we pushed off and sailed back to Levereck Bay missing the last bar called Freddies Sand Box. Sorry Freddy – next time. Your place did look like a nice relaxing joint from the water however.
Levereck Bay in the west end of North sound is also a must stop. They provide everything you need: water at the dock, ice, reprovisioning store, giant restaurant, and resort.
At 7, we dinghied ashore where our table was ready right next to Jumbies Bar in a gorgeous setting. The pig roast is a giant amazingly great quality buffet with more food than you can think of. The cost is $35 which albeit quite expensive – you might as well do it. You're on vacation after all. What is really worth it is the band the followed. It was a reggae/pop/cover band if you can think what that is. Anyway they were so good that can turn any song into fun. Then the real fun started; the Jumbies. They are a group dressed in brightly colored clothing on about 7 foot stilts. Oh wow – they got the party started. On the stilts they dance and do tricks and whoop up the crowd into a frenzy. They really made the night! Thanks Jumbies!!!!
HEY – did you know that NauticEd is an agent for all the big Yacht Charter Companies worldwide. We don't charge you a fee and we know all the good companies and the places to go. Come see us here – https://www.nauticed.org/sailing-vacations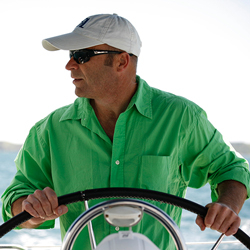 Latest posts by Grant Headifen
(see all)