Top 10 Sailing Yacht Charter Destinations for 2020
---
NauticEd's Pick of the Top 10
Sailing Yacht Charter Destinations for 2020
(not listed in any particular order)
Aeolians, Sicily
Puerto Rico
The Grenadines
Malta
Thailand
Seychelles

Australia
Greece (Saronic)
Croatia
Antigua
BVI (yes it is #11 just because no list is complete without the BVI so we had to add this)
Did you know that NauticEd is a charter agent – meaning we can book any of these locations for you. We DON"T charge a fee and more than likely we can save you money and will definitely save you lots of searching time. 
To make an inquiry go to NauticEd Sailing Vacations we will go to work for you and find you the best boat to suit your needs.
The Aeolian Islands, Sicily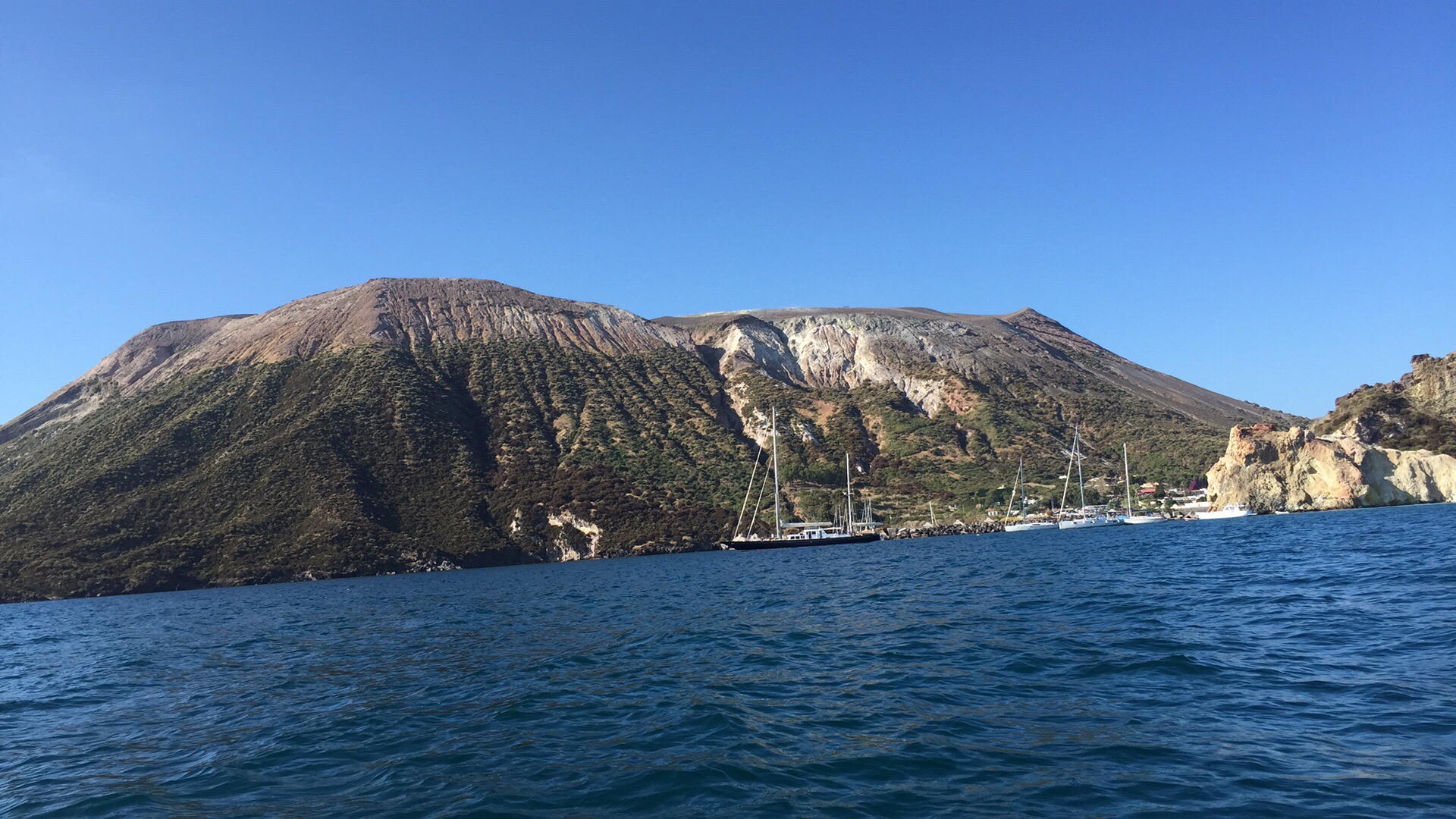 Active volcanoes, fumeroles, thermal baths, top-notch cuisine, and endless wandering.  The Aeolian Islands off the northeast coast of Sicily are not to be missed. NauticEd named them the #1 Charter Destination in the world in 2018.  Why? A charter in the Aeolians has fantastic sailing, outdoor adventures, excellent food, sparkling Mediterranean waters, and a wonderful blending of cultures.  Stromboli howls with its volcanic explosions; Panarea calls all to shop, Volcano invites healing in its medicinal spas; and Salina oozes with greenery and wine. There's plenty to do for all types of charterers—outdoor adventurers, beautiful beach relaxers, history buffs, sailors, and foodies.
 Here is our Blog Article Link
https://nauticed.org/blog/sailing-in-sicily-day-1-and-2/
Puerto Rico
Right in the American backyard is an amazing destination – Puerto Rico and its Spanish Virgin Islands. For Americans, there are no passport requirements (even for the kids), no customs, a quick and easy and modern airport, no roaming charges on your cell phone plan, and from many locations in the USA it is a non-stop flight. And as far as Hurricane Maria – we viewed no remnant signs of it – seemingly everything was back to normal. What makes people hesitate we think is that there are limited articles about the area.
Puerto Rico sports only 24 charter boats compared to the 600 charter boats 70 miles to the east in the BVI. The islands themselves support a local population and thus have stores for supplies. Restaurants on Fajardo Island and Culebra Island are fantastic and lively. We experienced what you would imagine the BVI to be 15-20 years ago; empty bays and beaches to yourself.
But don't go directly home after you get off the water. Spend a few days in Old San Juan checking out the colorful spanish style buildings serving as home to fun restaurants and bars, and fashion shops.
All in all, Puerto Rico is a must-do in this lifetime. Might as well make it 2020.
Here's our Blog Article Link
https://nauticed.org/blog/sailing-itinerary-for-spanish-virgin-islands-puerto-rico/
The Grenadines
St Vincent and the Grenadines and Grenada collectively make up what is known as 'The Grenadines'.
Here is our brief overview on the Grenadines
https://nauticed.org/blog/sailing-in-st-vincent-and-the-grenadines-and-grenada/
A 10-day one-way sailing charter from St. Vincent to Grenada is ideal for exploring these Windward Islands of the Lesser Antilles.  Natural beauty, snorkeling galore, unspoiled beaches, swaying palm trees—the Grenadines typify the Caribbean get-away. With plenty of days, you can enjoy Bequia, the private Mustique island, Canuoan, Mayreau, Union Island, Carriacou, and Petite Martinique.  We recommend two nights in the Tobago Cays where snorkeling on the outer reef is some of the best you'll ever see. Mopian is another must for a day stop; one of the best places in the world to sit back and savor a rum drunk in knee-deep crystal clear water. Another must-visit is Grand Anse Beach in Grenada which has been consistently named one of the best beaches in the world.
Here is a free guide to sailing the Grenadines 
Greece (the Saronic Islands)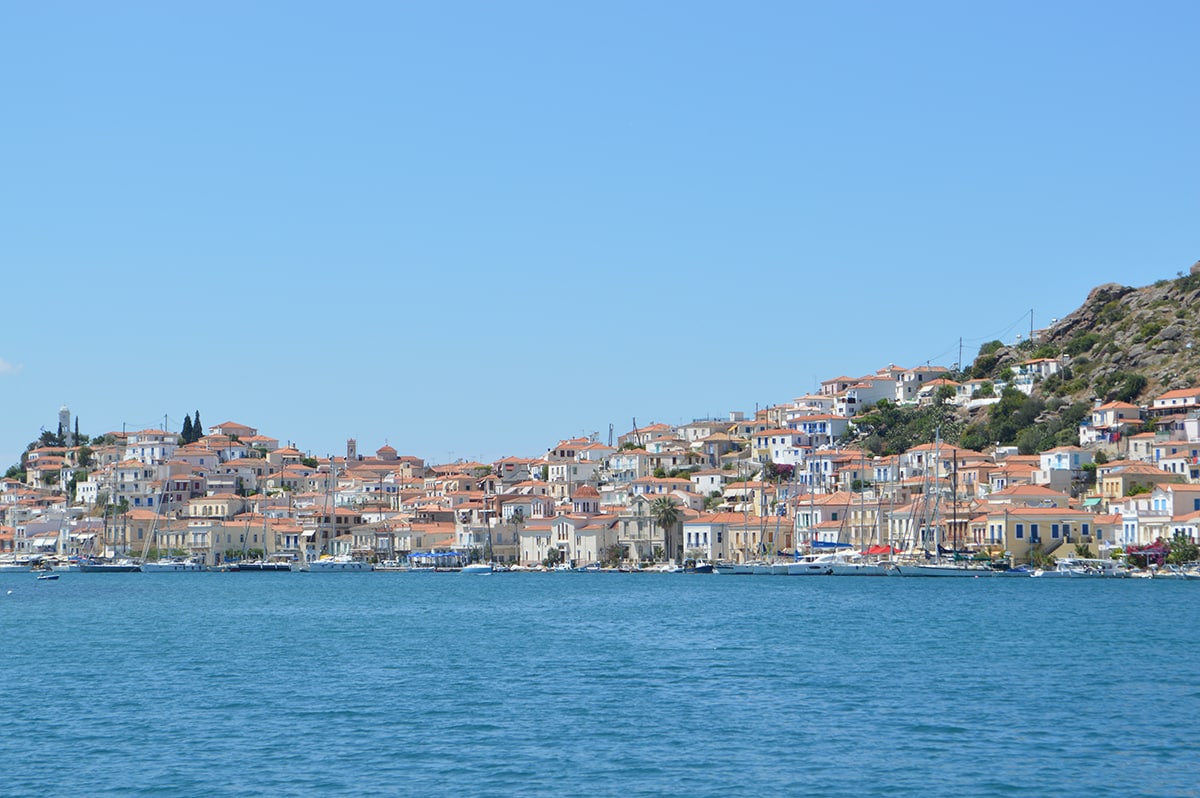 A sailing charter out of Athens and around the Saronic Islands should not be missed.  When people generally think of a Greek holiday, the Cyclades Islands or Mikonis/Santorini come to mind.  The Saronic Islands are sorely underrated. Easy to get to (for most—one plane ride and one taxi ride), a charter in the Saronic Islands allows you to explore the incredible history and mythic temples of the Gods.  Imagine visiting a 2500-year-old theater that seats 10 thousand people. Or wander the island of Hydra where current transportation is primarily by donkey. And don't miss the best bakery in the known and unknown universe—Drougas Bakery in Erimoni—where hopefully you too can meet a real-life Greek God.
Here is our Blog Article Link
https://nauticed.org/blog/bareboat-charter-athens-greece-day-1/
Malta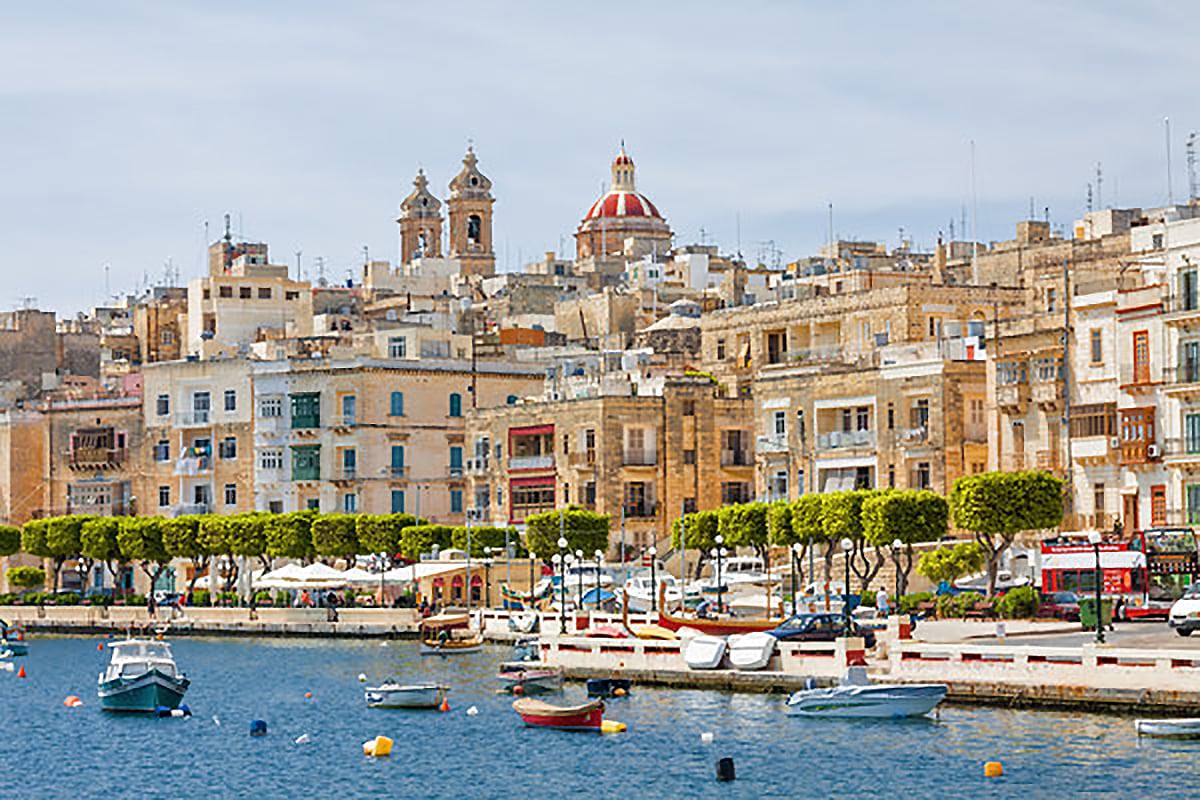 The archipelago of Malta lies at the very center of the Mediterranean between Sicily and Africa.  It is composed of numerous isles; the three main inhabited islands are Malta, Gozo, and Comino. The locals are super friendly; and while you can learn some Maltese words, the predominant language in Malta is English.  The numerous bays and islands offer easy sailing grounds perfect for those who enjoy culture, architecture, stunning landscapes, history, snorkeling/diving, and seafood. Malta is truly unique with its energy — a blend of modernity and ancient history; peaceful and relaxed yet alive with life and culture.  As a European Union country, Malta is a popular tourist destination with several UNESCO World Heritage Sites. For sailors, its southern location means it has the longest sailing season in the Mediterranean and the warm waters attract not only abundant sea life but divers and snorkelers alike.
Antigua
For those that love beaches, look no further than a charter vacation in Antigua.  Antigua is part of the Leeward Islands in the Eastern Caribbean. There is said to be 365 beaches in Antigua, one for every day of the year.  So charterers will have no shortage of powder-soft beaches surrounded by blue Caribbean waters to explore. Antigua also has a unique maritime history as it was once home to the British Navy and its several harbors (Falmouth Harbour and English Harbour—home to Nelson's Dockyard) are definitely worth an overnight stop.  Its coastline allows for easy navigation and plenty of safe anchorages and the trade winds make for easy breezy sailing. If you're looking for a bit of a distance sail, head to Antigua's sister island, Barbuda where pink coral sands typify the tranquil isle. Antigua and Barbuda are also fantastic islands for snorkeling where marine life is aplenty in the colorful reefs and wildlife, notably birds, outnumber people in Barbuda.  If you're looking for something more upbeat, lively beach bars, rum cocktails, and west Indian inspired cuisine make for fun evenings ashore. Plan your itinerary so that you can enjoy the Sunset party and moonlight pig roast at Shirley Heights Lookout. And don't forget to grab a selfie in Antigua's infamous telephone booth on the beach in Dickenson's Bay.
Here our Blog Article Link
https://nauticed.org/blog/antigua-yacht-charter-sailing-vacation-with-kids-day-1/
Seychelles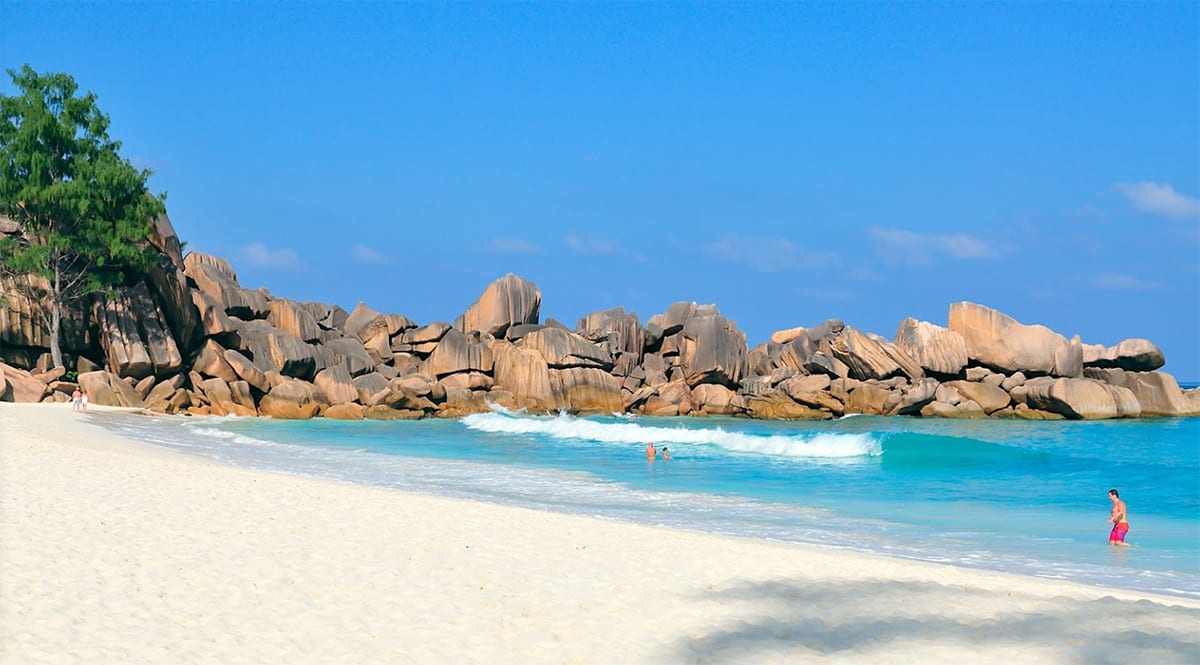 Exotic romantic beauty! The Seychelles are an archipelago in the Indian Ocean east of mainland Africa.  They are comprised of over 150 islands divided into the Inland Islands and the Outer Islands. While the Outer islands are predominately coral atolls, only the Inland islands (over 44 of them) are suitable for charter.  With a French/creole influence, the most populated of these are Mahe (the main island), Praslin, and La Digue. These granite islands are surrounded with turquoise waters perfect for snorkeling and idyllic remote sandy beaches; inland lush tropical forests provide shelter for amazing and sometimes rare wildlife.  An adventurer's paradise, the remote Seychelles offer snorkeling, fishing, watersports, hiking, biking, kayaking, and bird watching. There's no wonder these islands are a dream sailing destination! The best sailing season is between May and September; during this time, skies are clear (scattered rainstorms, if any,  are short-lived) and water and air temperature are often similar ranging in the low 80's F with steady southeastern winds. Charter tip: don't miss Anse Source D'Argent on La Digue–repeatedly named as one of the best beaches in the world!
Thailand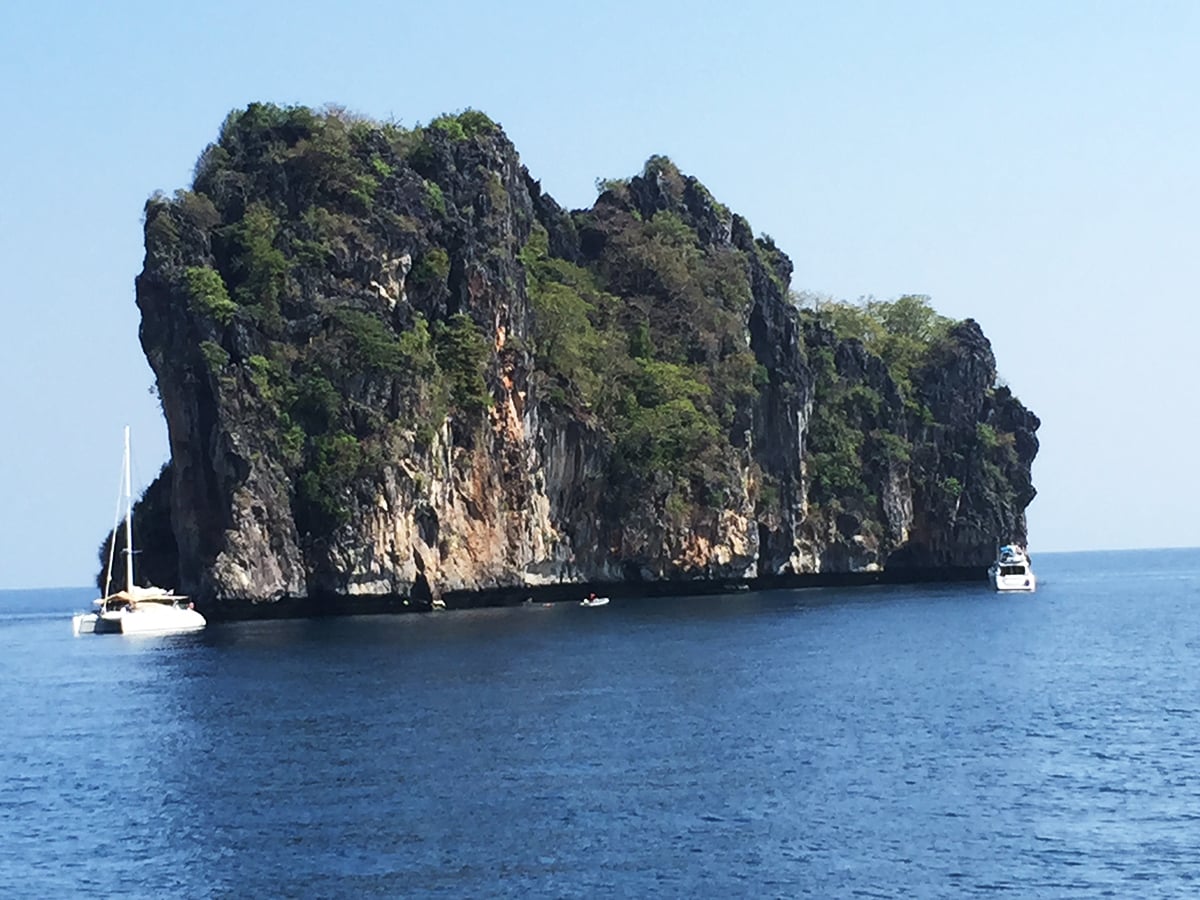 Discover the pearl of the Andaman Sea with a yacht charter around Phuket, Thailand.  Thailand is one of the most stunning regions of the world, perfect for a sailing vacation.  Sailing around this tropical paradise allows you to explore and discover a rich and ancient history, magnificent rock formations, floating fishermen villages, idyllic beaches, and fantastic diving and snorkeling.   There are plenty of adventure, sightseeing, and mooring possibilities so that you can experience both remote lagoons and uninhabited islands as well as friendly people, delicious food, exclusive shopping, and moon parties.  Numerous hongs (caves) are accessible only by dingy adding to the exotic flair. The best time to explore this unparalleled destination is between November and March where the cool season has little rain and the clear northeast winds provide ideal sailing conditions.  Our recommended must see's include Koh Khai Nai (famous for its James Bond setting), Krabi ( resorts and nightlife), Rai Le Beach (secluded and world-famous), and the Racha Islands (perfect white beaches and ideal for fishing).
Here's the link to our blog article
https://nauticed.org/blog/sailing-in-thailand-day-1/
Australia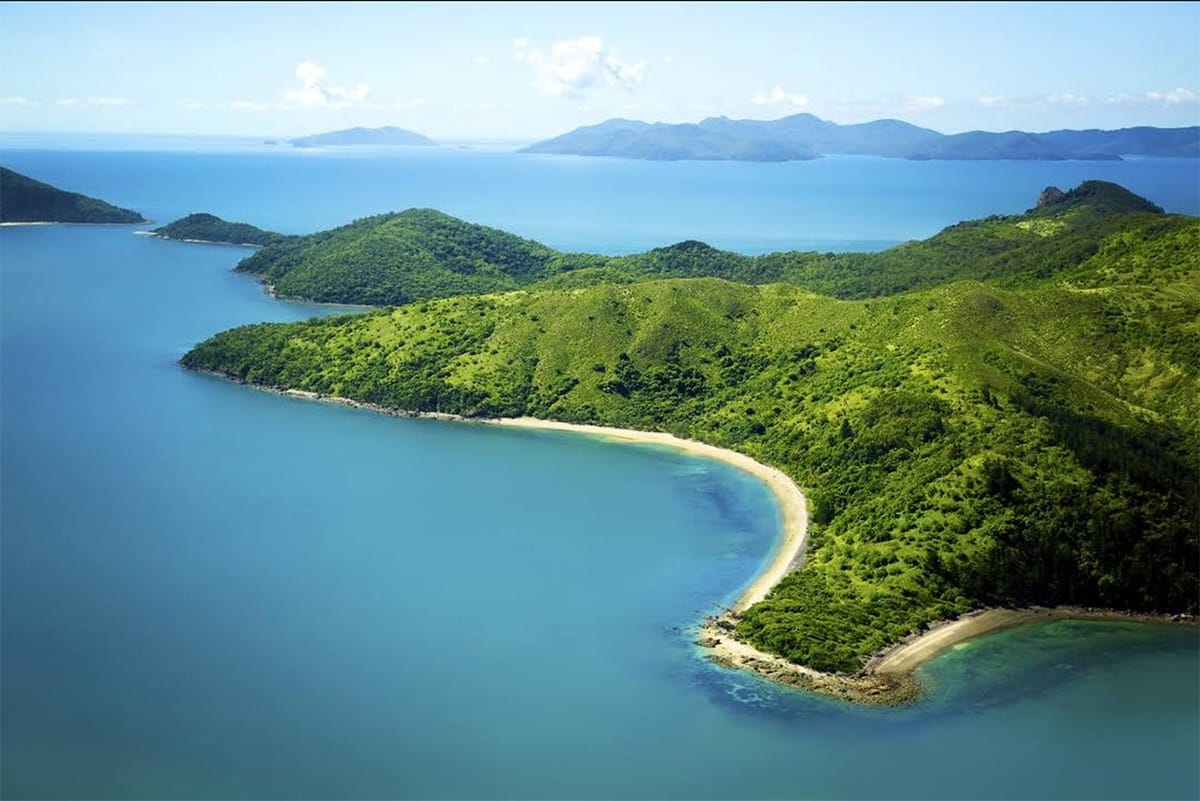 Although an Australian vacation brings to mind either the outback or the Great Barrier Reef, the Whitsundays is not to be missed as a sailing destination.  This South Pacific locale with 74 islands off the Queensland Coast provides a glimpse into the best of Australia's natural wonders. A bareboat sailing adventure is simply the only way to explore this vast string of tropical islands rising from the ocean, surrounded by an abundance of marine life and coral reefs, and flanked by gorgeous beaches and untouched national parks. Although the Whitsundays have year-round tropical temperatures we recommend avoiding the wet and jellyfish season that occurs between November through May.  Instead, for a truly unique experience, try chartering during the whale migration season between July and September so you can first hand see and hear the humpback whales. The easy line-of-sight navigation and numerous moorings/anchorages allow you to truly explore the beauty of the Whitsundays both inland and at sea. Don't forget to provision appropriately; the isles and varying itineraries range from luxury resort restaurants to uninhabited. Charter tip: Don't miss Whitehaven Beach on Whitsunday island; the silica sand is world-famous.
Croatia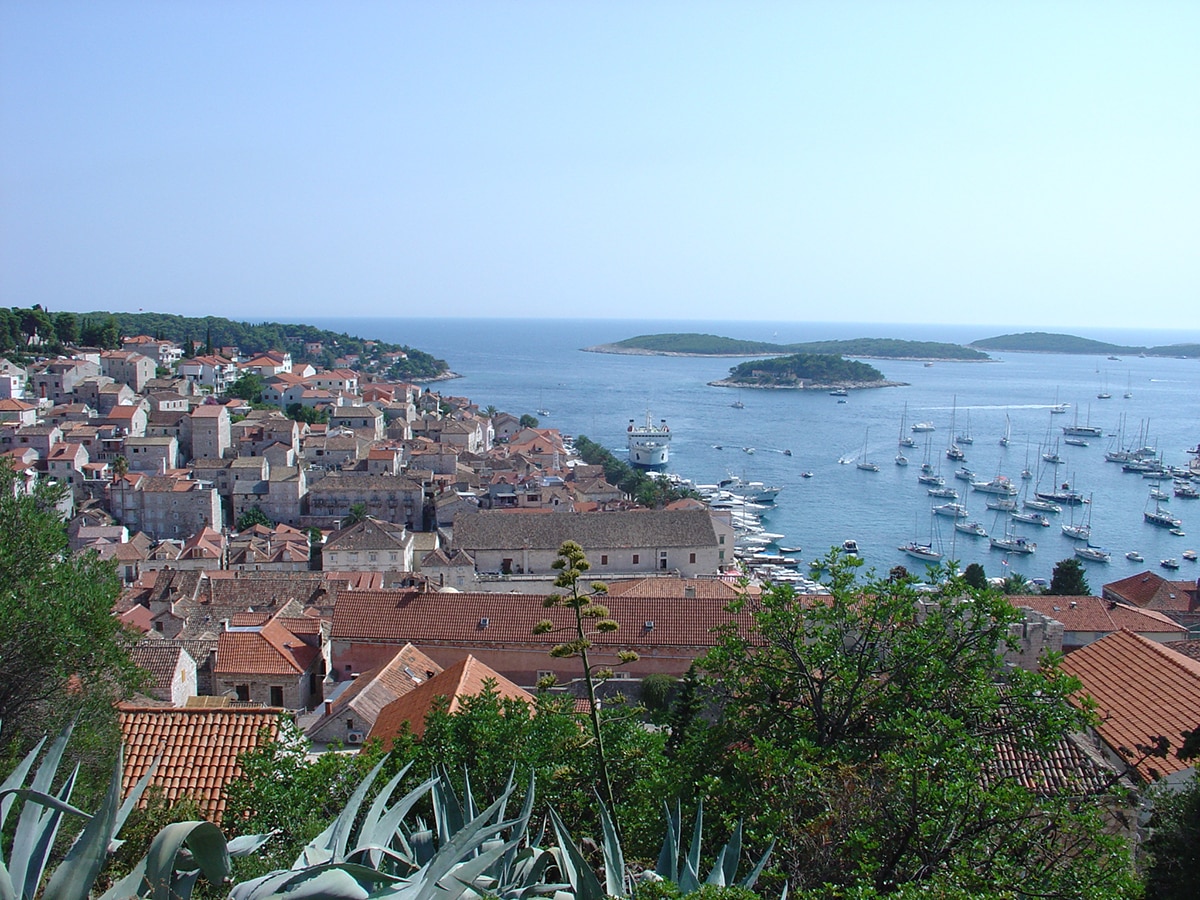 With over 1000 islands and the most magnificent coast, it's no wonder Croatia is a charterer's bucket list destination.  Croatia offers the best of the Mediterranean—warm clear waters, delicious cuisine, stunning history and architecture, unspoiled nature, and great sailing.  There are numerous regions in Croatia to explore making it a destination you can return to time and time again. Whether you're interested in relaxing in remote fishing villages, or exploring the numerous national parks, or island hopping on archipelagos, or living it up on the party islands off of Split, Croatia has something(s) for everyone.  A fantastic sailing infrastructure, several international airports, and line-of-sight navigation make chartering in Croatia easy and accessible.
Here is our blog article on our coming 2020 Croatia Flotilla
https://nauticed.org/blog/nauticed-family-friendly-flotilla-croatia-june-2020/
British Virgin Islands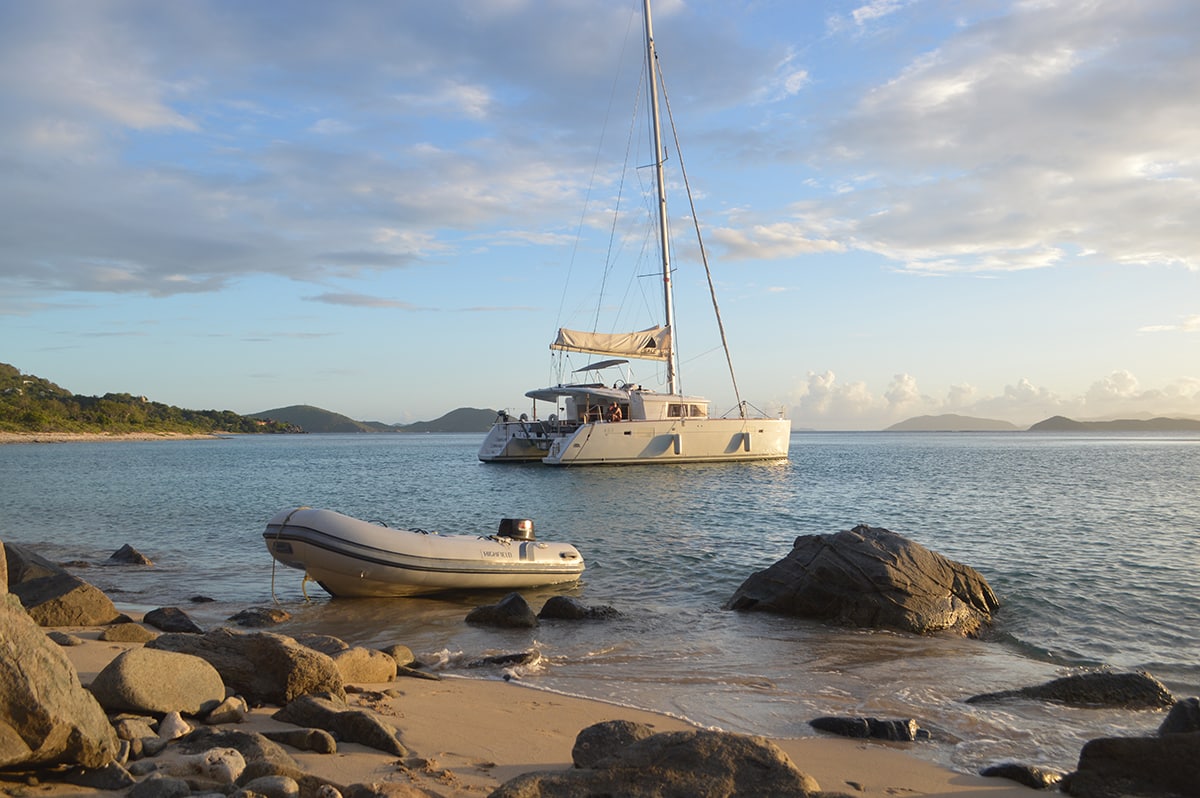 Lest you think we forgot, no list would be complete without naming the British Virgin Islands (BVI) as a top destination spot. Sailors return to the BVI time and time again. The British Virgin Islands is an easy travel destination from the United States. Accessibility and ease of travel to the islands are huge pluses, but it's not the main reason sailors flock to the BVI. In fact, there's no "main reason", it's a combination of things that make the BVI so special. Made up of over 50 islands (16 inhabited) with constant trade winds, and temps ranging in the 80s most of the year it's a sailors paradise. Line of sight sailing, minimal tides, and a strong charter industry infrastructure make it easy to provision, get behind the helm, experience new islands every day, and have the comfort of knowing your charter base is close by should you need any support during your charter. From the amazing barrier reef of Anegada to the coral shoals at The Indians off Norman Island, the BVI has innumerable snorkeling and diving opportunities along the way. And let's not forget one of the best known natural wonders of the Caribbean, The Baths on Virgin Gorda. Massive bolder formations, pools of gin-clear water, all set aside and protected and made open for exploration by the BVI National Parks Trust. The BVI is the quintessential Caribbean postcard trip. It's exactly what people imagine when they think of the Caribbean. Turquoise water, amazing uncrowded beaches, and sails on the horizon. Do note that if you plan to travel during September, check on the annual "down" season. During this time, there will be fewer shops, marinas, and restaurants open. Sailing the British Virgin Islands is an immersion in Caribbean beauty and lore, from the "Freebooters Gangway" (A.K.A. Sir Francis Drake Channel), to Dead Chest Island (yo-ho-ho and a bottle of rum), and anchorages used by Blackbeard, Sir. Francis Drake, Calico Jack, and many more. The British Virgin Islands is naturally an amazing and inspiring place, and sailors can never get enough.
Here is the link to our blog article
https://nauticed.org/blog/sailing-in-the-british-virgin-islands-for-10-days-day-1/
Did you know that NauticEd is a charter agent – meaning we can book any of these locations for you. We DON"T charge a fee and more than likely we can save you money and will definitely save you lots of searching time. 
To make an inquiry go to NauticEd Sailing Vacations we will go to work for you and find you the best boat to suit your needs.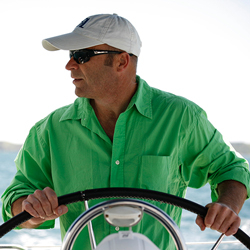 Latest posts by Grant Headifen
(see all)