Although there may be snow on the ground and the sailing season over for many – there's plenty of sailing to be had this winter.
Stuck inside—check off some sailing goals; better yet, head someplace warm to continue your on the water training or take a sailing vacation.
Below are some Winter Sailing Goals:
1) Finish your theory coursework. Pull up a nice cuppa joe or hot chocolate. Head to your local café and use their WiFi instead of yours (hee-hee). While you are at it — tell everyone who is peaking at your screen about NauticEd.
Not sure where to start? Check out our popular bundles:
2) Sailing Schools.   There are plenty of sailing schools in warm weather states open for on-the-water training.
Check out our affiliated schools in
3) Study for the SLC Mediterranean Sailing License.  This is THE license you need to charter bareboat in the Mediterranean.
Study for the SLC Mediterranean Sailing License
4) Take or plan a Sailing Vacation.  There are tons of great winter charter destinations and many more for spring or summer!  Not sure where to go? Just ask us!
Sailing Vacation.  Plan your sailing vacation now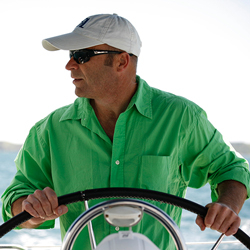 Latest posts by Grant Headifen
(see all)