What to Take and What to Provision on a Bareboat Charter Vacation
This is section 1.4 out of the NauticEd Bareboat Charter Course.
It is such good stuff that we made it available for free here. You're Welcome!
Provisioning for a Bareboat Charter Trip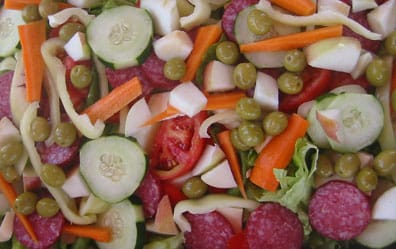 Many charter companies can stock and provision your boat before you arrive. This is a good idea for the basics but there is usually little imagination in the food that is supplied. So we recommend allowing the charter company to provision for basics but plan on a trip to the supermarket for the sometimes delectable local foods and cheeses. There is typically a large supermarket close to the charter base. But check with them before you arrive via phone or email. Even in non-English speaking countries, most people who will answer the phone at the charter base speak pretty good English.
In the BVI there are two good provisioning grocery stores in Road town that do a great job of catering to Yachties. You can order the provisions online through an online web portal, enter when you start your charter, which charter company base and boat name (or your name on your charter contract) and they will reliably deliver everything to you.
One BVI grocery stores is:
Also, it's a good idea not to go overboard on provisions. On most islands that you'll visit during your BVI trip you can get extra provisions and ice, so don't buy too much.
In the Mediterranean, there are many villages featuring a fantastic array of tavernas and plenty of opportunities to get extra provisions. We recommend doing a very very light provisioning at the start and only for breakfasts, a few lunches, and local snack foods like olives and local yummy cheeses. For those that are used to ice in their drinks, the Mediterranean is definitely lacking in ice machines. So get used to one cube in your drink.
For other remote places like Baja and Belize that have limited ability to re-provision. So definitely find out that information before you head out. Once while in the remote Baja region, we pre-arranged for a dive master to come out with their dive boat and meet us to lead a dive about 3 days into the trip. We also cleverly arranged for him to bring us more ice at the time.
Here's a list of extra things to make sure you provide for your boat
Matches
Trash bags (big tough ones)
Zip lock bags to store leftovers
salt and pepper
TP (more than the charter company provides)
Paper towels
Bug repellent
More bug repellent
Sunscreen
Cheap little hand towels
Rum (for your guests of course)
Once on the boat, the charter company will provide a checklist of kitchen items that you should go through. However, also check these simple things that may not be on their checklist:
Wine opener
Coffee maker
Cooler that does not have a leaky drain. Very Important!
The charter company will supply all your bedding but it's a good idea to check each cabin is supplied before you pull out.
Things to bring from home
For music entertainment, most boats' entertainment systems (but certainly not all) will have a blue tooth connection to your phone. But we recommend that you bring a 3.5 mm to 3.5 mm audio jack just in case. Also listed on the electrical needs page in the above link
Most all charter boats have a GPS. Some don't and some will be broken when you arrive or will break sometime during the trip. Thus, it is almost imperative that you bring your own iPad/tablet loaded with a navigation App like iNavX or Navionics
Download the NauticEd TrackLink App (for iOS only as of now) to track your sailing track and share out to your friends.
Cruising Guide and Anchorage Guide. Usually, these are provided on the boat, but…
A local area travel guide like Frommers etc. for learning about the local on land highlights of the areas
Many times the charter co. will provide masks, snorkels, and fins. However, we recommend you bring your own mask and snorkel so that they are properly fitting. No one enjoys a leaky mask when spotting the most colorful fish and coral.
A digital camera / or use your mobile phone camera (to post pics on NauticEd's Sailing Vacation facebook group)
Cheap little hand towels. The charter co. will give each person two towels for the whole week. So these little towels can serve as face and hand towels and then finally as floor wiping towels
Book of knots and a few short pieces of line for the entertainment of the crew
Deck of cards
Other Fun stuff – we really have fun on our charters and we get into the mood. One time we took a Grinch suit.
Boat Bling (yeeeeeaaaah) (movie reference if you get it)! Anyway, have fun, bling up your boat with flags and Christmas lights etc.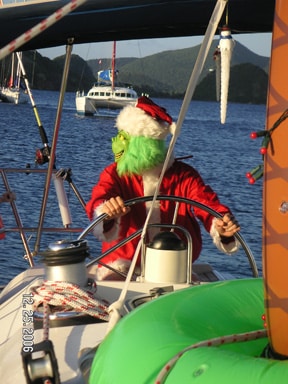 On a catamaran, a good suggestion is to use a used towel as a floor mat just inside the doorway to the saloon. This eliminates sand and grime being tracked into the saloon area and throughout the boat.
Regarding clothes etc. Start with a toothbrush, passport, flipflops, and swim trunks, then seriously consider if you need to bring anything else. The other way to do it is to lay everything out on the bed, then half it. Then half that! For many places that you go, it is a good opportunity to pick up some new clothes there. Who does not turn down a nice Italian shirt when visiting Sicily or the Amalfi Coast? SERIOUSLY, if you pack normally, you will not use 1/2 what you take. Ok ok ok, for a 7-day trip take 9 undies (plane ride extras). But that is it!
Don't bring from Home
A hard suitcase: There is just no room on the boat for it. Ensure you send out an email to your crew prior to the trip informing them of limited space and not to bring suitcases. Instead, bring pack away duffle type, soft bags. Sometimes there is room at the base but they really don't appreciate every charterer wanting to store bags in their small locker room for a week.
In your "to the crew email," we recommend that you have your crew take the NauticEd Bareboat Charter Clinic. They'll learn lots of tips to help improve not only their experience but yours as well. There is a whole page on how not to block the boat toilet – there, we sold you on that idea!
Click on and download this handy Grocery Provisioning Basics Shopping List PDF and store it on your smartphone. Note: there are a few things you can bring from home.
Regarding provisioning and cost sharing amongst a group, download the iOS CostSplit App. It is so well designed. Anyone can enter a group expense and at the end it sums it all up as to who owes who. Here is a similar Cost Share Android App but we have not tested it.
And here is a fun knot App, Animated Knots for iOS, Android Version to keep the crew entertained.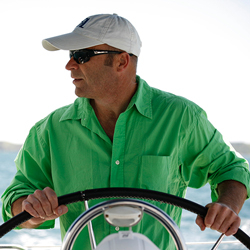 Latest posts by Grant Headifen
(see all)