Dates announced for Tonga Sailing flotilla
While I'm waiting for the America's cup race to start and twittering the updates to the delayed start – I thought I'd add a blog update about our upcoming Tonga Sailing flotilla.
The dates will be August 30th to September 7th 2010.
Come join us in one of the most tropical sailing locations in the world. Only seven boats will be in the flotilla so contact NauticEd now at info@nauticed.org
Requirements are that the skipper must have reached the Bareboat Charter Master Rank – see the video about how to get to this rank at NauticEd Certification on youtube.
Essentially you must have passed the following sailing courses: Skipper, Maneuvering Under Power, Coastal Navigation, Bareboat Charter plus have documented a minimum of 50 qualifying days on a sailboat.
This will be one of the most fun sailing vacations you could have. We've got loads of fun activities planned every day including a mini regatta. Tonga is known for its whale watching, pure white sandy beaches, the friendliest people and tropical fruit like you've never tasted. Come on!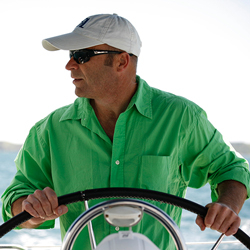 Latest posts by Grant Headifen
(see all)