NauticEd offers a FREE course in Navigation Rules – it is a fun, entertaining, multimedia online course and will bring you up to speed on what you as a responsible sailor should know. Takes about 40 minutes and is well worth the time. Plus you'll get to see how cool we are!
This rule is one of the most fundamental give way rules of sailing. It is Rule 12a in International Rules for Prevention of Collisions at Sea (ColRegs) and Rule 10 in ISAF racing rules. Watch the video to learn the answer.
If you like this post – please like us on facebook – over there ——-> thanks, it helps us grow.
We encourage all sailors to learn the Navigation Rules – why would you not? The Rules are specifically called International Rules for Prevention of Collision at Sea. They apply to all boaters.
The NauticEd sailing resume is accepted by Yacht Charter Companies World Wide and we are the only global provider to facilitate the International Certificate of Competence (ICC) via online theory and Practical tuition. THE ICC IS NOW REQUIRED FOR SAILING IN EUROPEAN COUNTRIES. [learn more about ICC… ]
Please enjoy the video below created by a joint effort of Virtual Eye and NauticEd.
Don't forget to sign up for the FREE course on Navigation Rules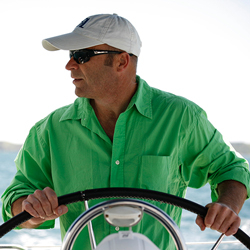 Latest posts by Grant Headifen
(see all)