Best Mediterranean Wine Regions to Explore on a Yacht Charter
Set sail on a wine lover's dream journey, combining the pleasures of yacht chartering with exceptional wine tastings. Discover the world's most captivating wine regions, from the scenic vineyards of France and Italy to the burgeoning wine culture in Turkey, Greece, Croatia, and the Balearic Islands. Raise your glass and embark on a unique voyage, and discover the Best Mediterranean Wine Regions to Explore on a Yacht Charter.
Near the French Riviera is Provence.  Provence is synonymous with rosé wines, and it is one of the world's leading producers of this style. The region also produces crisp and refreshing whites, often made from varieties like Vermentino and Clairette. Additionally, you can find some excellent reds, usually crafted from Syrah, Grenache, and Mourvèdre. Here you can find renowned wineries like Château d'Esclans, producing exceptional rosé wines like Whispering Angel and Garrus, as well as Domaine Ott, known for its premium rosé offerings.
Tuscany produces an array of wines, from elegant Sangiovese-based Chianti to powerful and age-worthy Brunello di Montalcino. Super Tuscans are also popular, often made with international grape varieties like Cabernet Sauvignon and Merlot. Here you can find iconic iconic wineries like Antinori, Castello Banfi, and Marchesi de' Frescobaldi, renowned for their Chianti, Brunello di Montalcino, and Super Tuscan wines. With winery visits through the regions' rolling hills, Tuscany is a top yacht charter destination for wine enthusiasts seeking a taste of Italian viniculture.
In the Cyclades islands, the famous Santorini island is renowned for its distinctive Assyrtiko wines.  These wines are grown in volcanic soils that give the white wines made from Assyrtiko, a crisp acidity and mineral character.  While sailing the enchanting Cyclades, be sure to stop at the Santorini famous wineries of Domaine Sigalas, Santo Wines, and Venetsanos.
The Dalmatian Coast is a stunning yacht charter destination that combines crystal-clear waters, beautiful islands, and vineyards.  This area produces red wines primarily from Plavac Mali grapes, known for their rich and bold character. Pošip is a popular white grape variety, producing aromatic and crisp wines. Some notable wineries in the region include Miloš Winery, producing Plavac Mali wines, and Krajančić Winery, known for its quality Pošip. Enjoy tastings of Plavac Mali, Pošip, and other local varieties while exploring the stunning coastline.
The Aegean Coast region of Turkey offers a blend of historic landmarks and wine regions like Urla and Çeşme.  These areas offers a diverse range of wines, including reds made from Urla Karası and Çalkarası, as well as whites from local varieties like Emir and Narince. Some acclaimed wineries in the region include Urla Winery, producing reds and whites, and Corvus Vineyards, known for its boutique wines. Combine history, sailing, and wine on the Aegean Coast of Turkey.
The Balearic Islands, particularly Mallorca are a sought-after yacht charter destination for wine lovers.  Mallorca's wine region includes indigenous grape varieties such as Mantonegro, often blended with other grape varieties, and the crisp and fruity white from Prensal Blanc grapes. 
Mallorca's wine tours take you to vineyards nestled amidst the island's picturesque landscapes and charming villages. Explore some renowned wineries on the island at Bodega Ribas, Bodega José L. Ferrer, and Bodega Macià Batle. Enjoy tastings of Mantonegro and Prensal Blanc wines while experiencing the island's captivating culture.
Embark on a wine lover's dream voyage, where every destination promises a unique and enriching experience for both your palate and soul. Each region offers a diverse selection of wines, allowing you to savor the distinct flavors of each destination as you sail through stunning landscapes and around gorgeous isles.
The NauticEd Vacation Agency team are Mediterranean experts – we've chartered all over and regularly visit and talk with the charter company operational teams.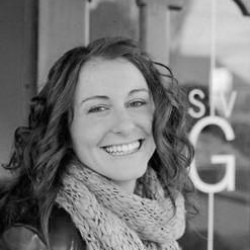 Latest posts by Trisha Evelyn
(see all)
Last updated on September 22nd, 2023