Best Family-Friendly Charter Destinations
Where to go for the perfect family yacht charter vacation!
A yacht charter sailing vacation makes a perfect family vacation.  Set sail with loved ones, explore diverse destinations, and create cherished memories that will last a lifetime. Enjoy uninterrupted bonding time amidst gentle waves and ocean breezes. A yacht charter offers privacy and flexibility, allowing you to create a personalized journey reflecting your family's desires.  Whether the sailing adventure is bareboat, skippered, or crewed, kids (and adults alike) can learn sailing skills and have water adventures. 
A family yacht charter vacation offers the perfect blend of adventure, togetherness, and wonder. So, set sail with your loved ones, embrace the sea's enchantment, and embark on a voyage that will forever hold a special place in your hearts. 
BUT – TO WHERE?
From the sun-kissed Caribbean islands to the enchanting Mediterranean shores and beyond, these five family-friendly yacht charter destinations promise an unparalleled experience for all.
The British Virgin Islands (BVI) is a tropical paradise tailor-made for family yacht charters. With calm waters, hidden coves, and a plethora of family-friendly anchorages, the BVI offers an idyllic setting for water activities and exploration. Families can enjoy snorkeling among vibrant coral reefs, like the Indians, splashing in crystal-clear waters, and discovering the delights of quaint island towns like Jost Van Dyke. Or make sand castles on the beautiful sandy beaches of Anegada.  The Baths on Virgin Gorda is a natural wonder that excites young adventurers with its giant granite boulders and hidden sea pools, perfect for imaginative exploration.  And while the adults enjoy cocktails, the kiddos can jump off the balcony at the infamous Willy T's. 
The Amalfi Coast is a stunning yacht charter destination for families, particularly those with older teens.  Picture-perfect landscapes, ancient ruins, and delectable cuisine await along the Amalfi Coast of Italy. Sail along this UNESCO World Heritage site, and immerse your family in the charm of Positano, the history of Pompeii, and the elegance of Capri. Taste authentic Italian gelato, explore picturesque fishing villages, and bask in the Mediterranean sunshine. Swim in the Blue Grotto, enroll in a family friendly Italian cooking class, partake in watersports, visit lemon groves in Sorrento, visit local markets, or hike parts of the Path of the Gods.  With an abundance of diverse activities suitable for adults and kids alike, set among stunning landscapes and beaches – a yacht charter in the Amalfi Coast is an ideal destination for a memorable family sailing vacation.
A yacht sailing vacation in Seychelles is a dream come true for families seeking an exotic and family-friendly destination. With its breathtaking landscapes, pristine beaches, lush forests, unique wildlife, and diverse marine life, Seychelles offers an array of activities that cater to kids and adults alike.  Kids can snorkel among tropical fish and turtles in the pristine waters or indulge in beach activities such as sandcastle building or beachcombing to discover unique shells and marine treasures. A visit to the Vallee de Mai Nature Reserve offers a chance to see the Coco de Mer palm, the world's largest seed, and the iconic symbol of the Seychelles. Family hikes through lush rainforests provide opportunities to spot rare bird species and other wildlife, adding an educational element to the adventure. Discover the Aldabra giant tortoises on Curieuse Island or visit the Seychelles Wildlife Centre to see rescued animals up close or spot rare birds such as the Seychelles Black Parrot in the lush forests.  The mix of beautiful waters, relaxed sailing,  adventure, nature,  and abundant marine makes Seychelles a memorable family friendly sailing vacation.
The Dalmatian Coast, Croatia
In Croatia, the Dalmatian Coast's blend of natural beauty, cultural richness, and engaging activities makes it an ideal family-friendly destination for a sailing vacation. With endless opportunities for exploration, adventure, and relaxation, families can create cherished memories while enjoying the splendors of this picturesque coastline. Sail among the picturesque islands and let the kids explore ancient fortress walls while you sample local wines in hidden vineyards. Croatia's warm hospitality and family-friendly atmosphere make it an ideal choice. People are welcoming and restaurants are family friendly. Families can explore charming island towns like Hvar, where kids can wander through narrow streets and enjoy ice cream at local cafes. A visit to the medieval town of Korčula allows families to immerse themselves in history through stories of knights and fortified city walls. Croatia's warm waters and numerous coves make it ideal for snorkeling, paddleboarding, beaching, and splashing in the sea, providing endless opportunities for fun on the water.  Zivjeli to the family friendly activities on the Dalmatian Coast!
With its turquoise waters and sandy beaches, the Exumas in the Bahamas is a Caribbean gem that captivates families of all ages. The abundance of marine life and colorful coral reefs offers an enchanting underwater playground.  Families can also encounter exotic wildlife such as the swimming pigs at Pig Beach, iguanas on Allen Cay, and nurse sharks at Compass Cay. With an abundance of pristine sandy cays and secluded beaches families can enjoy picnics, beach games, building sandcastles, and playing pirates on what seems like your own private island.  Or get into the water for paddleboarding, kayaking, tubing, wakeboarding or fishing.  Families can explore nature trails on various islands, like Warderick Wells in the Exuma Cays Land and Sea Park and explore islands like the picturesque settlements on Staniel Cay and Great Exuma, where families can interact with friendly locals, enjoy island cuisine, and immerse themselves in the local culture. A sailing vacation yacht charter in the Exumas promises a combination of natural wonders, exciting activities, and the freedom to explore, making it a joyful and memorable experience for all.
A family yacht charter sailing vacation is a passport to paradise and an unparalleled opportunity to bond, explore, and savor unforgettable moments together. From the tropical wonders of the Caribbean to the enchanting shores of the Mediterranean and the exotic allure of the Seychelles, these five destinations promise a journey your family will cherish for a lifetime. So, hoist the sails and set forth on an adventure of a lifetime, where the sea is your playground and paradise is your destination. Bon Voyage!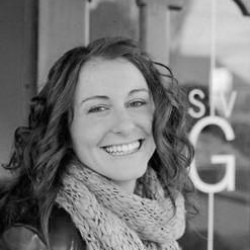 Latest posts by Trisha Evelyn
(see all)
Last updated on September 4th, 2023