Best Times to Book a Yacht Charter
SEE THE BOOKING INFOGRAPHIC BELOW
Too often, clients call us asking to book a yacht on a sailing vacation, only to find out that the best boats are gone or the expensive ones are left.
So we created an infographic guide to help you see when the best time to book a sailing vacation. For popular times you should definitely book 10 months in advance at least – and a year does not hurt. For lower season times, you can get a little closer in time but we advise 6 months at least but better to do it 8 months in advance.
We advise to contact us as soon as possible that you have an inkling of taking a vacation. We can let you know of the available inventory of boats across all charter companies and help you find the best price / quality / size of yacht for you.
On top of all that, chances are that we have been to that location and can help you understand the type of vacation you can expect at each location. We don't charge our clients a fee – you get the same price as if you went direct to each company.
Contact us now to inquire about a sailing vacation to suit your needs. We will also help you understand the license requirements if any.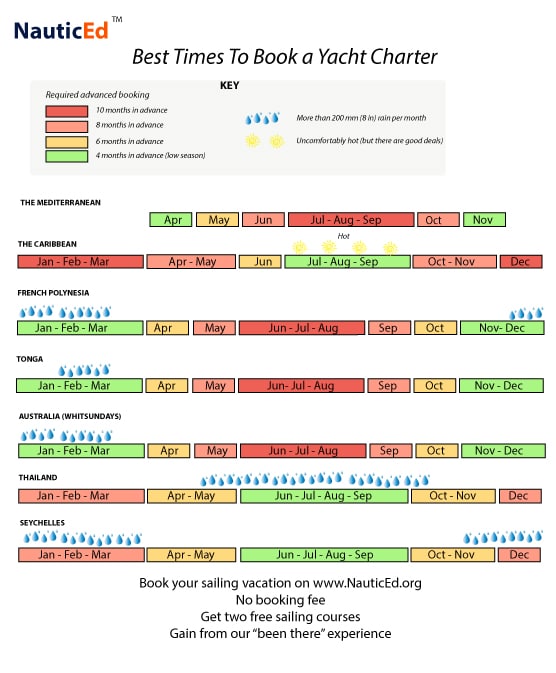 Download a hi-res PDF of this infographic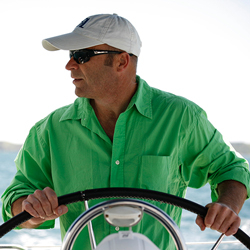 Latest posts by Grant Headifen
(see all)