Come Join us for the Rolex Regatta on a Maxi Race Yacht
Join us on an 80 ft Maxi Yacht in the Rolex Regatta.
In the movie "Hunt for Red October" the XO came to Sean Connery and said: "Captain, it is time". It was the time to make the decision to go for it – or not. And it is now one of those classic movie lines you just can't forget.
Well everyone, that time for you is now!
NauticEd along with sailing adventure partner, Safe Passage Sailing, and members from other sailing clubs are chartering Kialoa V, an 80 ft (25m) Maxi yacht to participate in the Rolex Regatta (the "Crown Jewel of Caribbean Racing") in St. Thomas in March next year.
On board will be world-class sailing and winning professionals Rich Stearns and Brian Thompson along with NauticEd's Educational Director, Grant Headifen to lead us through the weeklong event and … hopefully win.
The event consists of 2 training and preparedness days followed by 3 race days out and around the various island of St. Thomas and St. Johns.
Because of the reasonably serious nature of operations on such a large yacht, we will be requiring a certain level of sailing experience to sail on this Maxi yacht so you'll need to ensure you fill out your NauticEd Sailing logbook under your login account.
STOP PRESS: UPDATE: – Due to great response we are adding a second boat which will be a Swan 51 with an all women crew. If you're wanting to be apart of this unique opportunity (and you're a woman) then contact us at info@nauticed.org with subject line "Rolex Regatta Interest Women Crew Member"
See our successful Antigua Sailing Week Video.
We have space for 10 more crew members only on this 80 ft yacht so in order to participate you must register your interest with us NOW. Accommodation in local rental Villas is available but these will disappear fast after that the hotels can get quite pricey so contact us now to get moving on this opportunity.
Accomodation can take place in several rental villas that we have identified – BUT … these will go fast so you really should contact us fast.
Send us an email to: info@nauticed.org / subject line: Rolex Regatta Interest
See our brochure on the Rolex Regatta which contains the itinerary, costs, professional hired crew resumes, etc.
Discounted rates for 4 or more so update your facebook page, send out a tweet and bring a few friends!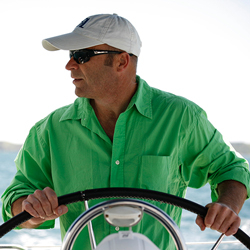 Latest posts by Grant Headifen
(see all)