How to Operate a Dinghy Safely
Last week, NauticEd and crew went to the British Virgin Islands and chartered a Lagoon 450 from BVI Yacht Charters. We went down there to specifically get more content for our courses including video and pictures.
Here is a great video we shot for teaching crew members how to operate a dinghy.
As Skipper, you might be fully versed on dinghy operations but we can guarantee that your crew are not and the last thing you need on your sailing vacation is a dinghy accident.
You're welcome to send this blog on to your crew.

Thanks go to BVI Yacht Charters for providing such an excellent experience. I highly recommend them as a charter company. If you're wanting to go to the BVI for a sailing vacation, we can arrange at no cost to you the boat charter and give excellent advice on where to go and what are the cool hideaway spots.
Contact us for sailing vacations via this page
Take the Bareboat Charter Course AND have your crew also take this course. You're spending $5k on your trip. Make sure you make the most out of it.
Also, see our BVI Fast Check Out Chart Briefing Course
Wanting to be completely qualified to Yacht Charter? Take our Bareboat Charter Master Bundle of Courses and log your previous sailing in our free NauticEd electronic Logbook. Yacht Charter Companies worldwide accept the NauticEd Bareboat Charter Master Rank. Sign in and start now.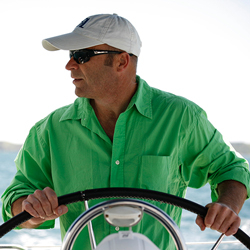 Latest posts by Grant Headifen
(see all)