On The Water Training Standards
At NauticEd, we treat the word COMPETENCE very seriously. We strive to help everyone of our students become competent and we show progress along the way with varying Ranks and Levels of achievement. To us, competence means that a person can do the thing they are asked successfully. That they are fully capable and they go about it with efficiency because they have the background in knowledge, skills, and experience with the associated task.
For this reason, the NauticEd Certificate of Nautical Competence is issued only to those we certify to have been trained and assessed in both theory knowledge and practical skills, AND that the student has had sufficient on-the-water experience that demonstrates applied knowledge, skills, safety, and self-sufficiency to a variety of sailing situations beyond a training enviroment.
To visually explain, here is how our Certificate of Nautical Competence works: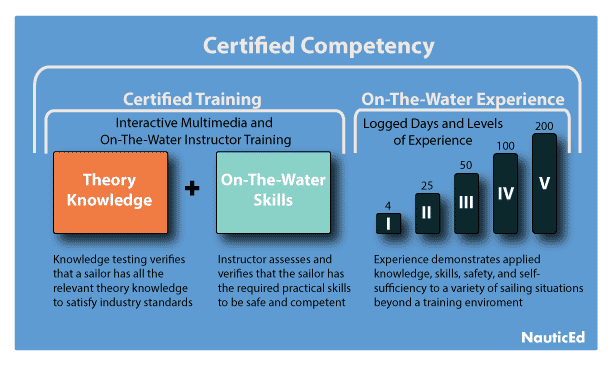 Why Do We Demand Competency Certification in this Manner?
Well to tell the truth, it is what the yacht charter industry standard requires. And besides that, every other industry that requires a practical element of doing also requires competence such as first reponders and airline pilots.
Other sailing McCertification companies only require a paper test on the dock and a set amount of training time out on the water. But it simply will not cut the mustard test with a charter company. Yacht charter companies (along with their insurance companies) are smarter. They require a full resume of experience and a list of recognized courses taken. A simple certificate of bareboat training DOES NOT WORK.
Accompanying every NauticEd Certificate of Nautical Competence is a digitally produced charter formated ready sailing resume. The resume is produced automatically from the student's logged experience in the eLogbook, their courses, and instructor sign off.
Each certificate carries a named "Rank" of the student. The Rank is aptly named to represent what we believe is a fair range of competence of the student depending on their experience Level. From the infographic above, you can see that Level I is a person just getting started – they have between 4 and 24 days of experience only. Level II (25 to 49 days) is where a person starts to demonstrate beyond classroom thinking. Level III (50 to 99 days) demonstrates solid application of knowledge and skills. Levels IV and V is where automatic responses to situations become natural.
Qualified Crew Rank**
This person is able to competently contribute with operations on a small or large keelbaot.
Skipper Small Keelboat**
This rank represents a person that is competent to sail in near shore waters, during daylight on a small keelboat 25 ft or less.
Skipper Rank**
This represents a person that is competent to sail in near shore waters, during daylight on a large keelboat.
Bareboat Charter Master Rank**
This represents a person that is competent to be the master a large keelboat on a Bareboat Charter Sailing Vacation and for further offshore (25 nm) and longer distance and time operations.
Captain Rank**
Captain Rank students are ready typically for much longer distance and ocean crossing challenges.
**When looking at Ranks, always consider the Level to get a feel for their experience. BUT don't reply on Rank alone, ask the student for their NauticEd Resume to show the whole picture.
The Actual Competence On-The-Water Standards
NauticEd uses the American National Standard competence rubrics developed by the US Coast Guard. We are thus recognized by the US Coast Guard and NASBLA as an Official Sailing Education Body. Consequently, all global yacht charter companies and port authorities (including in the Mediterranean) recognize the appropriate NauticEd license, certifications, and resume as valid documents for yacht charter.
Here we list and show the rubrics standards for each rank. In order for a student to be signed off to a competence rank, the student must pass a rigorous assessment of knowledge and skills performed on-the-water by a NauticEd assessor who has been trained in the assessment rubrics AND have passed the associated theory knowledge courses to that rank. During the rubric assessment, the student must demonstrate complete competence in operations of the boat to the rank they are seeking. Students not meeting the grade will be awarded to a lower grade and offered a remediation plan to return and prove competence on another day after further on-the-water practice.
Skipper Small Keelboat Rubrics
Skipper Large Keelboat Rubrics
Bareboat Charter Master Rubrics
In Summary
NauticEd is a recognized American National Standards Sailing Education body. Competence is not awarded where competence is not due. NauticEd is NOT a McCertification company. A student having been awarded a Certificate of Nautical Competence with NauticEd has taken a requisite amount of courses, been assessed on-the-water to a requisite set of skills and has a requisite amount of experience appropriate to their competence Rank.
Ask the NauticEd student for their NauticEd sailing resume.
You can be confident that a NauticEd student is the real McCoy.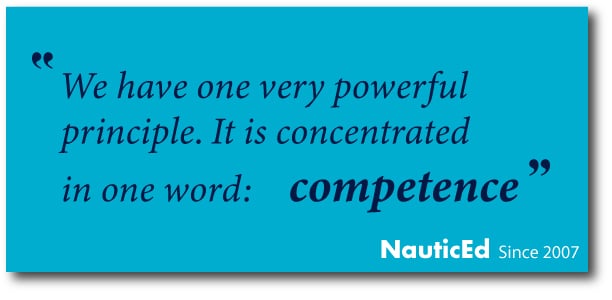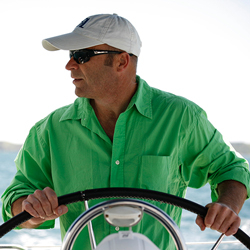 Latest posts by Grant Headifen
(see all)