Sail Magnificent Croatia as Easy as 123!
Every now and then, we at NauticEd hunt out niche yacht charter companies and feature them. Here is one that we have made friends within Croatia and their article about themselves.
CROATIA SAILING COMPANY – SailingEurope Charter
Up until now, North Americans were fairly limited in accessing adequate sailing licenses for sailing in Europe, but not anymore. The SLC (Sailing License and Credentials) has been accepted by the European governments, so you can start choosing your new favorite sailing destination in Europe. One of the Europe's sailing pearls is for sure the Mediterranean and Croatia.
Croatia, a country of more than 1,000 islands, is a proud owner of the biggest charter fleet in the world since 2016. The region of Split leads the way in the number of boats, while Split is the second-biggest city in Croatia where you can find a UNESCO World Heritage Site – Diocletian's Palace, a small and architecturally beautiful city within a city. The area is bubbling with sunny islands, beaches, and towns, as well as numerous festivals and off-season regattas. One can also sail in the regions of world-famous Dubrovnik, Zadar, Šibenik, Istria, and Kvarner ideally from April to October. When sailing in the region of Split, our warm recommendation would be to sail with SailingEurope Charter, which is present in the Croatian and international nautical industry for the past 15 years.
SailingEurope Charter  is a fleet operator in Croatia. Their private base is situated in the quaint port village, Rogač, on the island of Šolta located in the vicinity of the most important Croatian coastal city – Split. The modern SailingEurope fleet currently consists of 16 sailing yachts (Beneteau and Jeanneau) and three catamarans (Lagoon) that are regularly serviced and cleaned in order to maintain in compliance with the highest standards. The marina will amaze you with its beautiful landscape in a quiet bay surrounded by fragrant pine trees. One can expect amenities such as the beach located next to the base, free parking and Wi-Fi, a gas station, a cash machine, quick check-in/check-out, and no crowds. The SailingEurope staff speak English, French, Italian, Spanish, Russian, German and Czech, thus being able to offer clients the best experience possible.
For NauticEd SLC graduates, SailingEurope offers 5% discount on all yachts in SailingEurope fleet – just use the code SAILINGEUROPE318 when making a booking!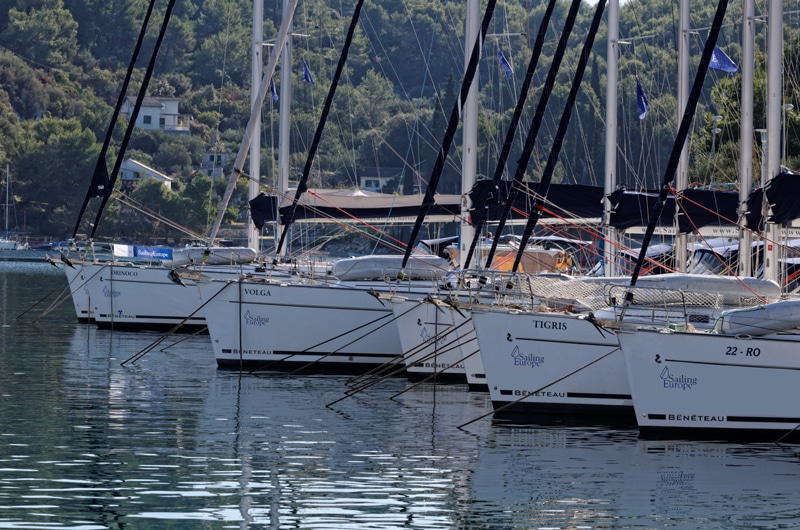 The recommended itinerary for sailing in the Split area can be found below:
Day 1 | Rogač, Šolta Island – Milna, Brač Island | Rogač is the oldest coastal town on Šolta Island. Stroll down the winding coastal promenade, or climb the hill above the town from which you have a grand view of the bay, the town's red roofs and the baroque church.
Day 2 | Milna, Brač Island – Stari Grad, Hvar Island | Visit one of the most unique spots on the island – Blaca Monastery and Hermitage, a settlement of 15thcentury hermit monks. Sail towards the town of Bol and the most popular beach, Zlatni rat (the Golden Cape or Horn), shaped like a spike that extends almost half a kilometer into the sea. Sail to the island of Hvar and visit the town of Stari Grad.
Day 3 | Stari Grad, Hvar Island – Palmižana, Paklinski Islands | Very favorable climate, a spa dating back to 1868, rich culture and a great position have made Hvar one of the most elite and most visited destinations in the Adriatic. Hvar was visited by Jackie O, Jodie Foster, Kevin Spacey, Prince Harry, Beyoncé, Tom Cruise, Bono, and many other jetsetters. You can berth in the nearby ACI Marina Palmižana, situated in an attractive bay on Klement, the biggest island in the Paklinski Islands archipelago that lies just across the town.
Day 4 | Palmižana, Paklinski Islands – Komiža, Vis Island | On your way to Komiža, stop on the islet of Budikovac for a swim break. Visit the Green Cave on Ravnik islet in the afternoon hours to be enchanted by the game of light that creates green shades on the rocky walls and water. The uninhabited Stiniva Bay hides, according to European Best Destinations in 2018, one of the best secluded European beaches that is surrounded by inaccessible stone cliffs up to 100 m high. The sea bed is exceptionally attractive for divers.
Day 5 | Komiža, Vis Island – Vis, Vis Island | Among many Komiža's gastronomic specialties, we can single out komiška pogača (a pastry-topped flan of salted sardines, onion and tomatoes), and lobster. Sail to Biševo and visit the magnificent Blue Cave. On sunny days, the rays of sun entering the cave create blue magic and objects submerged under the water take up a silverish glow. When you leave Biševo, steer your yacht to the town of Vis where you will spend the night.
Day 6 | Vis, Vis Island – Maslinica, Šolta Island | Maslinica is full of traditional buildings, as well as new summer houses. On the wooded, south beach, there is a Baroque castle, newly restored and turned into a hotel. Next to Maslinica is the Šešula Bay, which provides a good shelter from the mistral (a dry cold northerly wind) and tramontana (a cold north and northeast wind). It is worth mentioning that Mamma Mia! Here We Go Again (2018) film has been filmed on the whole island of Vis.
Day 7 | Maslinica Šolta Island – Rogač, Šolta Island | Sail around Mali and Veliki Drvenik. The north side of Mali Drvenik is barren and inaccessible, but the south side is forested with macchia and pine woods. We recommend you to berth in the Krknjaši Bay where you can go for a swim, and then sail out towards Rogač, where you will spend the night.
Make sure to check SailingEurope Charter website and their offers to start living your sailing dreams.
NauticEd SLC graduates gain an additional 5% discount on all SailingEurope yachts bookings, use the code – SAILINGEUROPE318.
How to gain Mediterranean Sailing License.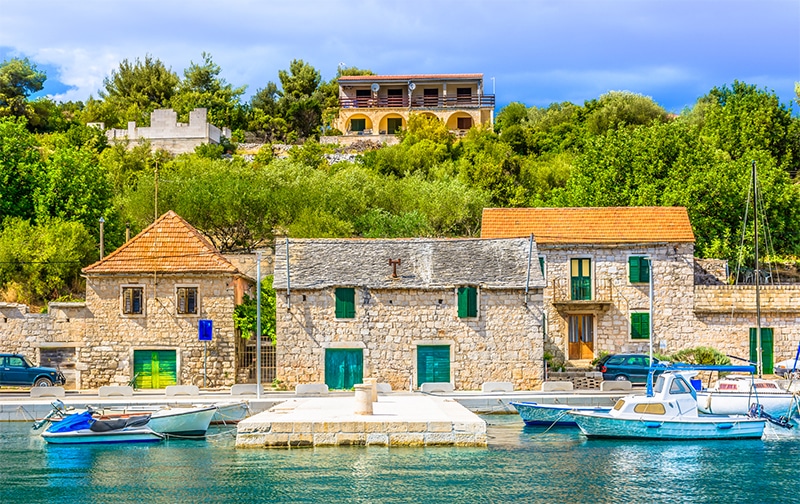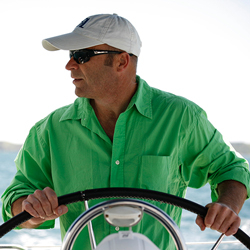 Latest posts by Grant Headifen
(see all)