Greece Sailing Vacation Guide
Greece Sailing Vacation Locations
Greece is a sailing vacation dream destination. But, it is more than just history, culture, arts, and food. The birthplace of Western civilization features beautiful crystal clear Mediterranean waters and a vast collection of pristine islands. We're breaking it all down in this informational blog to help you chart your next Greece getaway.
Note that unless you're hiring a captain, Sailing in Greece requires licensing – for more information learn about NauticEd's International Sailing License and Credentials (SLC) >
---
NauticEd's team includes full-service yacht charter agents ready to assist you when planning a sailing vacation anywhere in the world. We don't charge a fee – actually, we will probably save you money because of our extended search capabilities. To inquire about sailing in Greece or anywhere else in the world, contact us >.
---
Greece Sailing Vacation Overview
Unsure where you should go on Greece Sailing Vacation? It was all Greek to me too until I put this map together! Unsure when to go? Read our blog Destination Inspiration for sailing seasons around the world.
Greece features an enormous number of islands. These islands are traditionally grouped in various clusters, each with their own Greek character. Below's the overall layout, followed by information on each area: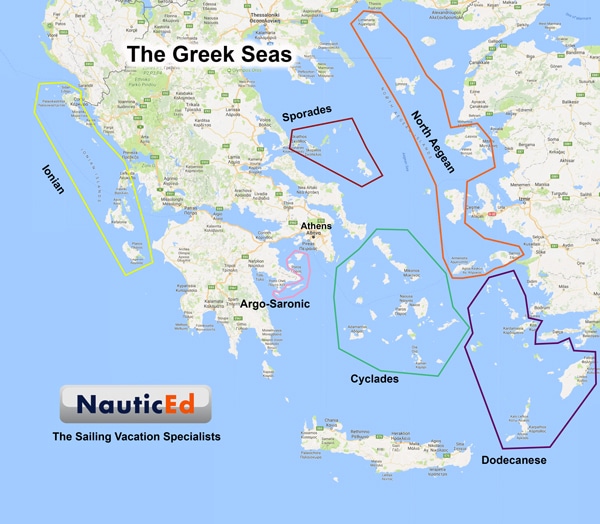 The Saronic / ArgoSaronic Islands & the Peloponnese
Located in the Saronic gulf near Athens
Historical and relaxing atmosphere; change to visit numerous islands and villages without going far
Popular islands/villages include: Aegina, Hydra, Poros, and Ermioni
Charter base: Athens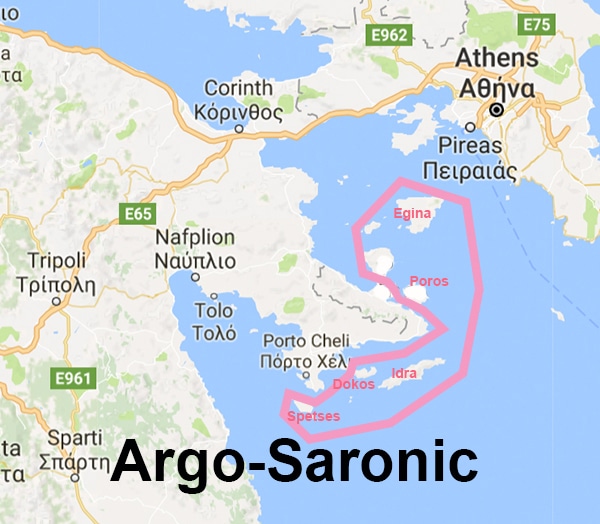 The Cyclades
Located in the central/southern part of the Aegean Sea.
The pictured typical Greek islands with whitewashed homes, white and blue architecture, crystal blue water and gorgeous beaches.
Large cluster of islands forming rough circle around Delos
Popular islands include: Mykonos, Santorini, Paros, Kea, Kythnos, and Ios
Charter bases: Lavrion, Paros, and Mykonos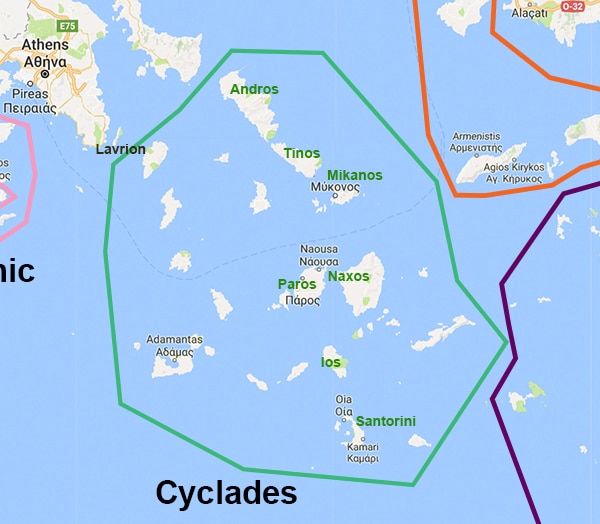 The Dodecanese
Located in the south- eastern edge of the Aegean Sea near Turkey
Medieval architecture, peaceful beaches, archeological finds, a bit rustic
A long string of islands, and the popular ones include: Rhodes and Kos, and the lesser known islands of Leros and Pserimos
Charter bases in Kos and Rhodes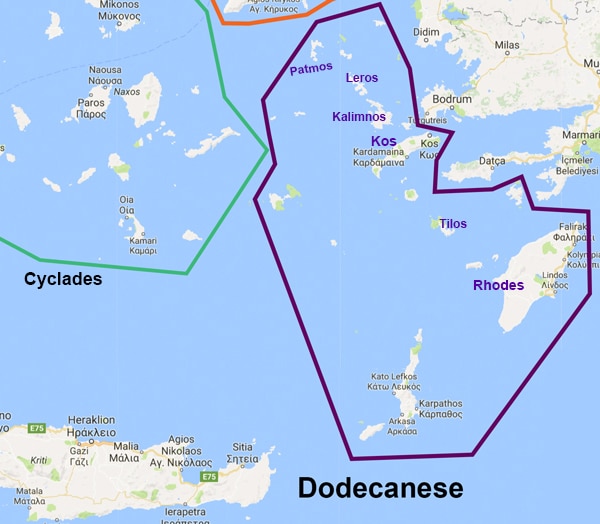 The Sporades
Located off the east coast of Greece in the northwest Aegean Sea
Thickly forested with fertile pine landscape; mountainous terrain; recognizable from Mamma Mia
Small group of islands, and the popular populated ones include: Skiathos, Alonnissos, Skyros, and Skopelos
Charter base in Skiathos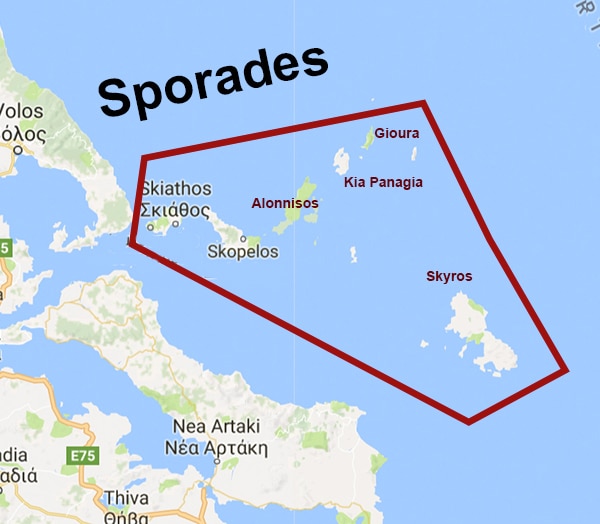 The Ionian Islands
Located in the Ionian Sea in the northwest coast of mainland Greece.
Closer to Italy
Italian style, lush green landscape, scenic countryside and charming villages
Chain of islands, and the popular ones include: Corfu, Paxos, and Lefkas
Charter Bases in Corfu (North Ionian) and Lefkas (South Ionian)
Recommended Blogs: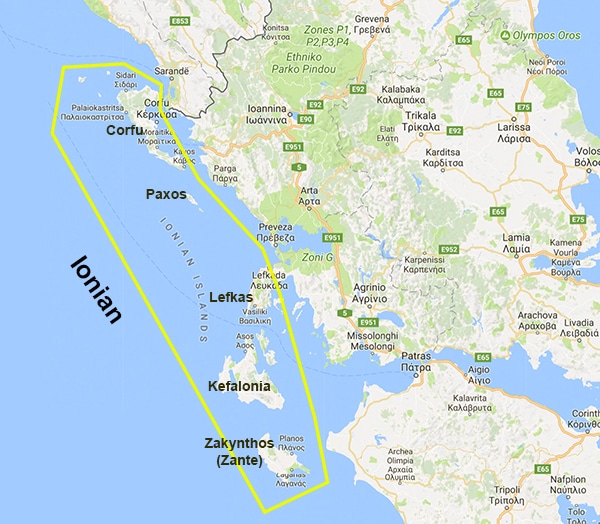 NauticEd are Yacht Charter Agents
We don't charge a fee – actually we will probably save you money because of our extended search capabilities.
Click Here to make an inquiry about chartering in Greece
*Note: The Greek Sailing Vacation Guide was originally published as Unsure where you should go in Greece? on October 10, 2019 and was updated to include more current information.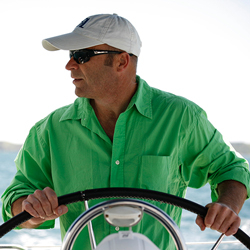 Latest posts by Grant Headifen
(see all)