Types of Sailing Vacations
Just as there are a ton of fantastic sailing charter destinations, there is also a wide variety of sailing vacations.
Bareboat Charter
A bareboat charter means you rent a yacht and serve as skipper/captain. You must have an adequate resume to skipper the yacht. Requirements vary based on thedestination.
The NauticEd Bareboat Charter Master certification is accepted by 100% of Yacht Charter companies in the Caribbean and the Pacific because the certification is not issued until an appropriate and acceptable amount of experience and education is completed.  In the Mediterranean there are a few extra requirements – you must have a license. The NauticEd SLC takes care of that.
Captained Charter
Crewed Charter
A crewed charter means you rent a yacht and hire crew who will skipper the boat and prepare all meals and provide a full concierge program.
Depending on the size of the boat, additional crew may be needed/included.
Consider this an all-inclusive, luxury experience
Cabin Charter
A cabin charter means you rent one cabin on a yacht (versus renting the entire yacht).
Skipper included; can include chef depending on the charter company
This is a great option for those on a tight budget or those that cannot get enough people to rent or fill an entire boat.
The boat offered for cabin charters varies by destination. Gullets are common in the Mediterranean for cabin charters while large catamarans are popular cabin charter boats in the Caribbean.
A great way to meet like-minded people
Learning/Training Vacation
A learning vacation is where you rent either a cabin or entire yacht and hire a sailing instructor to accompany you for purposes of learning, certification, and/or gaining sailing miles, experience, and confidence.
Destinations, and boats (catamaran or monohull) vary
Flotilla
A flotilla is a group of boats getting together and all following the same route
You can do this as the skipper and following the other boats or just renting a cabin as above
The Advantage is a great and varied group of people to interact with similar interests.
Good for kids on family-friendly flotillas.
Some flotillas are tightly organized – some are more loosely organized
Overall – A sailing vacation will provide an experience that is the most fun thing you can do on this planet and if you can think of something else that is more fun then you can do that on a sailing vacation anyway.
NauticEd are experts at arranging a personalized sailing vacation.
Start your experience here.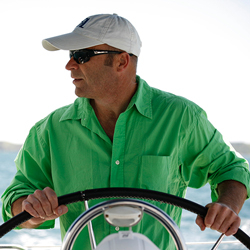 Latest posts by Grant Headifen
(see all)