Canary Islands Sailing Vacation – Salty Seamen
The Salty Seamen Sailing Team explore the Canary Islands.
A fun and informing blog written by Joseph Dieber and the intrepid Salty Seamen Sailing Team's adventure sailing the Canary Islands. Joseph is a NauticEd Bareboat Charter Master graduate with International SLC certification.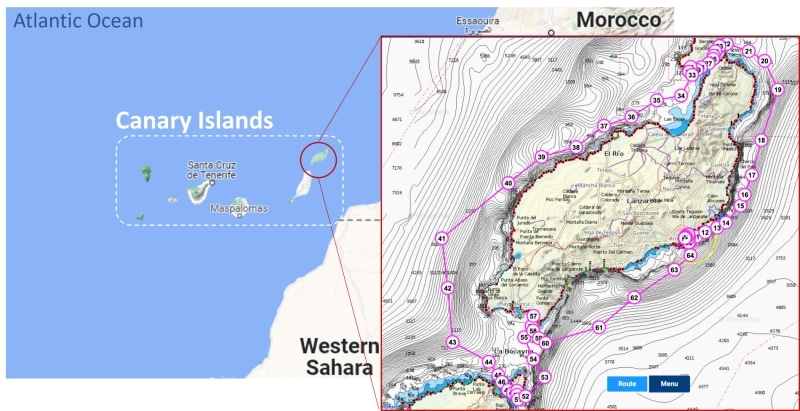 We had our vacation weeks secured, trip itineraries booked, and most importantly permission from the wives for another Salty Seamen Sailing Team vacation. This time adventure would bring us to the Canary Islands, a small Spanish archipelago 60 miles off the coast of Africa in the Atlantic Ocean.
Consuming sailing media such as magazines and podcasts, I had only ever heard of the Canary Islands as a starting point or break during various Atlantic crossings. I had never considered them for cruising purposes until seeing a post from NauticEd about Lava Charters. My sailing buddies and I are always looking for unique and challenging sailing locations rather than the common, safe, tried-and-true sailing trips. The last blog article I wrote, for example, was about our shoulder-season trip to sail out of Stockholm. The Canary Islands seemed to check all the boxes being both uncommon and somewhat ambitious.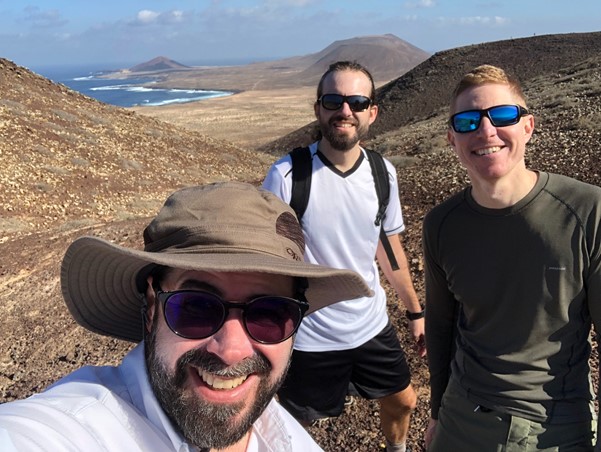 Getting to the Canaries involves a trip through Madrid, with a connecting flight of about 3-4 hours. Lava Charters is based out off of the southern port city of Arrecife on the island of Lanzarote, which is the eastern most island in the Canary chain. An easy 10-minute cab ride from the airport brought us to the marina.
Stocking up on supplies at the local chain grocery store was fairly easy. Unlike more popular European destinations, there were not a lot of locals that spoke English. Luckily one of my crewmembers was fluent in Spanish. Even without his language skills, I think we would have been fine using the typical cadre of hand gestures and translation apps.
Jan at Lava Charters and everyone else in their office were on the ball about preparing the boat and providing orientation in a timely and efficient manner. They also had a stocked chandlery for forgotten supplies.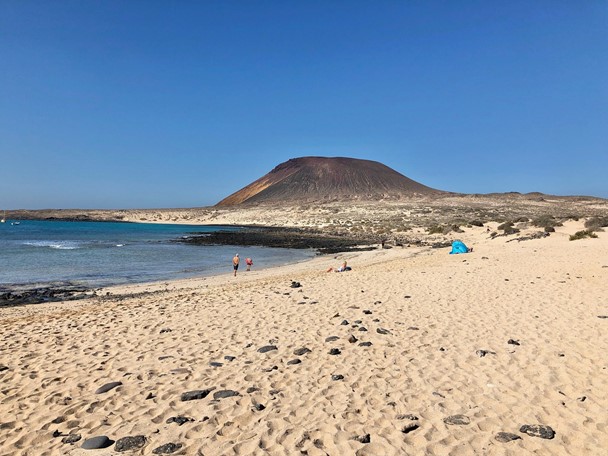 We chose to cruise in a Dufour 412, which offered each of us our own cabin and had all of the amenities that the average charterer would require. There was, however, an issue with the house battery unable to hold a charge for an entire night and the blower running continuously, draining the starter battery (for reasons we never discovered). While these technical issues on a charter boat can be stress inducing, I tend to enjoy some of the added challenges of problem solving (and cracking a beer afterwards to celebrate arriving at a solution). Luckily cell phone coverage was great around the islands and they had someone available 24-7 from Lava Charters to offer mechanical advice.
More so than a most locations at which I've chartered, this felt like more advanced cruising. The Canaries are definitely out there. The full Atlantic Ocean surrounds you with very little protective buffer. The coves and bays in the Canaries do not offer the level of safety that abounds in the BVI. Swells can be large and wind gusts whip up to 25-30 knots on any given day. There are a handful of sailing schools around the islands that use the acceleration zones between the islands for their foul weather training. A sailing ground in the US that offered us a similar level of challenge was the northern Channel Islands in California.
Before chartering, Lava did require either the International Certificate of Competence (ICC) from RYA or the International Sailing License and Credentials (SLC). Having neither of these, I spent the months before this trip preparing and passing the requirements for the SLC. Special thanks go out to Bruce Schwaegel at Landfall Sailing for the lessons and the testing that got me ready to handle the challenges that the Canaries offered.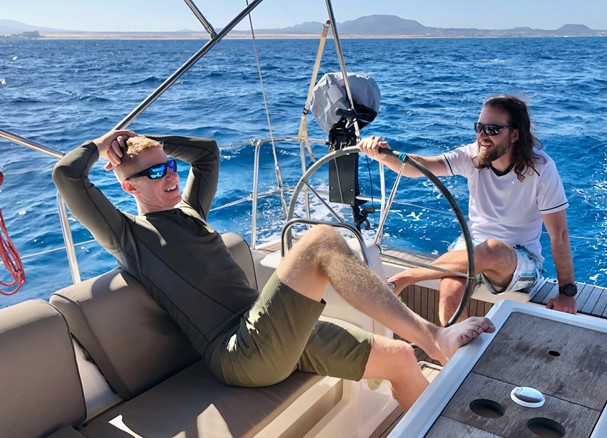 Our trip involved more than a 100-mile circumnavigation of Lanazarote counter-clockwise. A long first day sail from the marina at Arrecife landed us on the neighboring island of La Grasiosa, which is national park land and therefore required acquisition of a permit (applied for a few weeks ahead of time). Playa Francesca at La Grasiosa was a beautiful protected beach with an overlooking volcano and a small resort town nearby with a lively bar and restaurant scene. This was probably my favorite stop, and we spent an extra night at anchorage here that included grilling a whole octopus that we purchased at a local market.
The next long sail took us around the southwest side of Lanzarote to Isla de Lobos, which sits just off the coast of the next island down the Canary chain of Fuerteventura. This island is almost entirely uninhabited, which allowed for more volcano hiking, swimming/snorkeling, and people watching as ferried tourists and surfers from nearby resorts made their way in and out.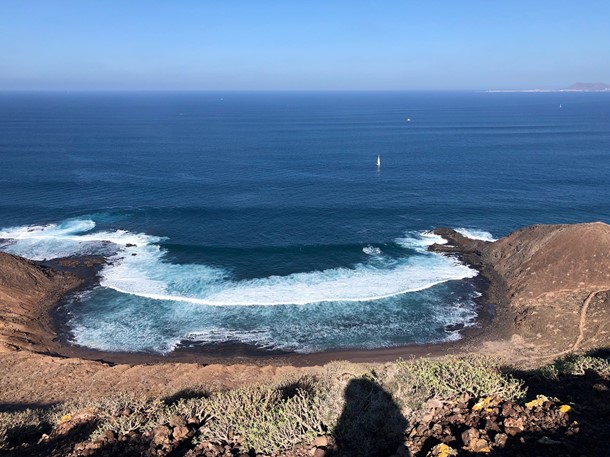 Before returning to the marina at Arrecife, one additional night was spent at Playa Papagayo on the southern end of Lanzarote. The beach was beautiful. Unfortunately, the prevailing wind and swell did not allow for much of a visit and really tested our skills and stomachs overnight and well into the next day as the Easterly picked up sand from the Sahara Desert and added a hazy yellow fog to the air.
On our circumnavigation, we stuck to the anchorages out of preference, but there are a fair number of nice marinas around the islands that would allow for that option, as well. A majority of the marinas are located on the south side of the islands because of the predominant northeasterly wind.
Before our departure back to the real world, we spent a day enjoying a guided tour of Lanzarote that let us visit some of the viewpoints of the island overlooking our previous anchorages. We also got to explore the spectacular Timenfaya National Park, which closely resembles Volcanoes National Park in Hawaii.
Having been home for a few days now, I am reflecting on what an adventure this trip has been. It would be perfect for someone who has chartering experience and desires a challenge that is both unique and unforgettable. A full week allows for a small taste of the area, but it may be better as a multi-week trip. I am already envisioning a return visit, as I would like to explore more of the western Canary Islands and grill some more fresh octopi.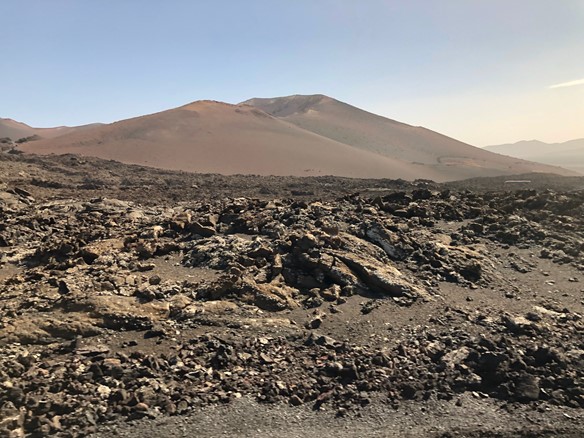 Here is the NauticEd Canary Islands podcast.
Learn more about the Canary Islands in this previous blog post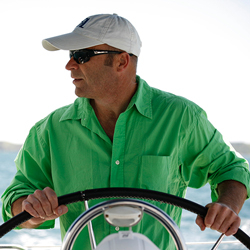 Latest posts by Grant Headifen
(see all)