Top 10 Apps for Planning a Sailing Vacation with Friends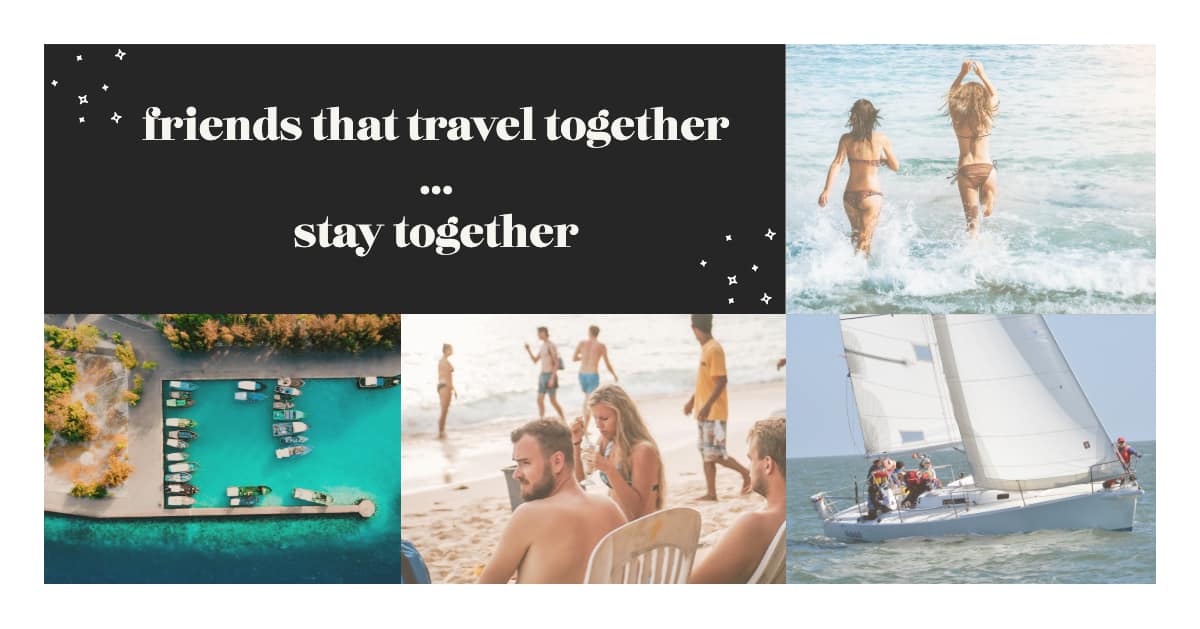 So, you've decided you want to take a sailing vacation with friends and/or family.  Fantastic idea!  You're already guaranteed to have an awesome holiday.
NauticEd can help find the perfect yacht for you in your desired location and can provide expert advice as to which boat/destination best suits your vacation style and desires.
But making plans with friends can be a bit of a headache.  Caribbean or Mediterranean?  Spring or Summer?  Catamaran or Monohull?  Coordinating schedules.    Beach or town ports?  How many cabins?  How much will it cost?
Sometimes we joke that it's like herding cats.
———–
Here are some apps that can help you with planning and organization:
Kayak's Trip Huddle:  https://www.kayak.com/huddle
Allows your group to vote as to destination & dates
Prava:  http://pravaapp.com/
Allows you to build a trip with friends by sharing discussions, itinerary, and expenses and has social sharing for travel photos and notes
Travefy:  https://travefy.com//
Software that allows for group decisions; built-in chat; stores documents, imports important emails; expense sharing
Grup Trip: http://www.gruptrip.com/
Allows for collective planning of trip
Mesh: http://www.mesh-app.co/
Social planning simplified; planning and communicating with groups; expense sharing
Trip It: https://www.tripit.com/web
For when you want to do the planning and share it with others in your group
Doodle: https://doodle.com/
Simple website for scheduling only
Money-Sharing Apps:  These apps allow your group to share expenses before and during your trip with cloud-based technology that syncs up at the end to tally who owes who and how much is owed.
Of course, there are tons of other travel apps out there for when you reach a location including currency exchange apps, yelp and trip advisor type recommendation apps, foreign map apps, and language translator apps among others.  But there's plenty of time to download those once you've gathered your friends, decided on dates and location, and booked your yacht through NauticEd.