Captain's License
Here is the latest list of courses associated with the NauticEd Captain's License. Keep in mind that you must log a minimum of 50 days on the water – 25 of which at minimum must be as master of the vessel and 25 of which must be on a sailboat greater than 28 feet.
There is no other eLearning Captain's sailing license that is as extensive in knowledge. The total investment in all of these certificate courses is just $us307 – an incredible value.
This license as with the NauticEd Bareboat Charter Master Certificate is recognized by yacht charter companies worldwide as having attained enough knowledge and experience to charter a yacht. Is it not a commercial sailing license. If you plan on commercially operating a vessel you must gain a country specific license for general operations of a vessel. In that case the country specific license will not require such extensive knowledge of sailing vessel operations.  Thus if you're looking for a home to gain proper education regarding operating a sailing vessel and recognition, it does not get any better than the NauticEd Captain's License.
Register for the NauticEd Captain's Sailing License  NOW!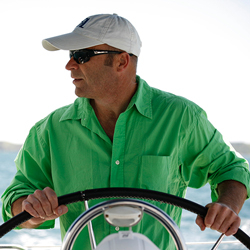 Latest posts by Grant Headifen
(see all)