FREE Sailing Guide & Itinerary for St Vincent & The Grenadines
Neil and Sam, previously of Bluefoot Travel, are a Sailing Vacation couple with extraordinary sailing experience in the Caribbean. Neil is an accomplished RYA Sailing Instructor. Both Samantha and Neil can provide sailing instruction while underway if you like. But their main focus is to help you have a memorable sailing vacation.
We asked Samantha and Neil to write us a blog about St. Vincent and the Grenadines. And in their style, they went overboard with information providing a mini-cruising guide for the whole area.
Here is their article:
Imagine a necklace of 32 tropical islands and cays, only nine of them inhabited. Welcome to St. Vincent and the Grenadines! It is one of the most popular destinations in the world for leisure sailors, who go for its uncrowded anchorages and charming ports of call. Neil and Sam have done 25 charters around St Vincent & The Grenadines in the last three years.
It is not surprising that St Vincent & The Grenadines is one of their guests' favorite sailing destinations! Sailors are drawn by the great trade winds and incredible turquoise waters. Snorkelers and divers are drawn by the many underwater attractions, especially the coral-luscious Tobago Cays. And everyone is drawn to the remote islands with their secluded black and white sand beaches and lush tropical vegetation.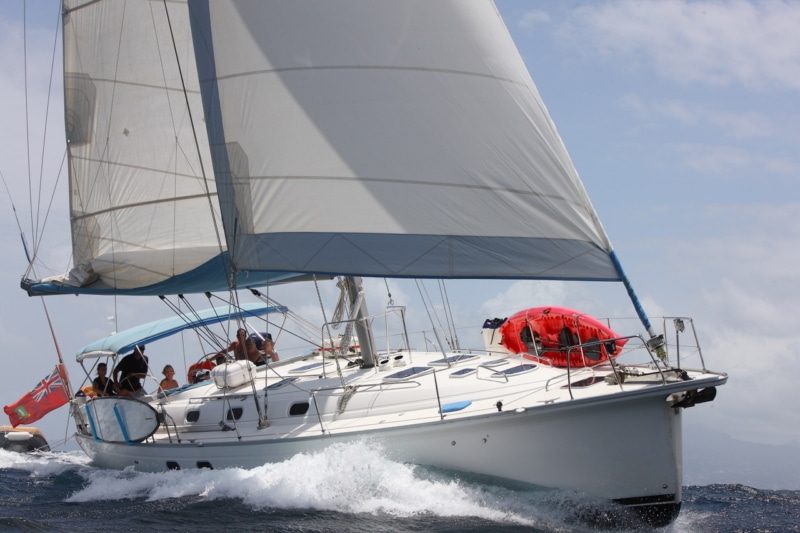 And to help you make the most of this amazing sailing area, Sam and Neil prepared a detailed sailing itinerary and guide for you should you wish to charter in St Vincent & The Grenadines yourself.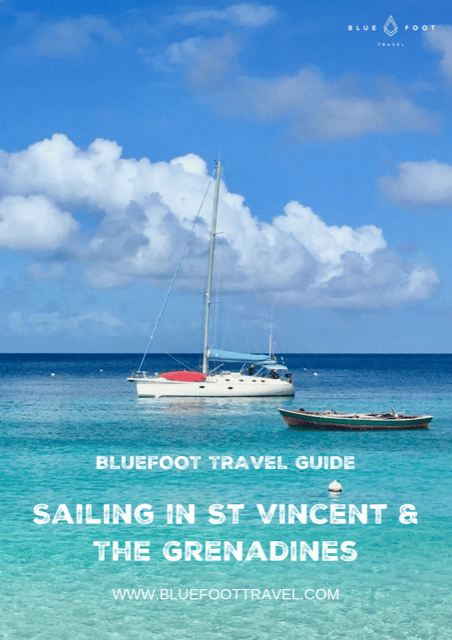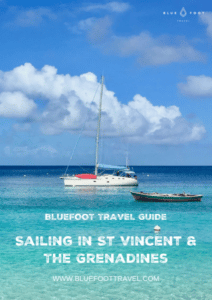 St Vincent & The Grenadines Sailing Guide Overview
Neil and Sam's sailing holidays are focused on great hands-on sailing balanced with time to explore underwater and ashore and topped off with delicious healthy meals. Their sailing guide is aimed to highlight the great sailing routes and islands around St Vincent & The Grenadines.
*Note: Bluefoot Travel has (sadly) since stopped operating in the Caribbean. However, Neil and Sam's guide remains an excellent resource for anyone chartering in the area!
The guide includes 8 days of sailing itineraries with anchoring/mooring information and anchorage activity suggestions. There are so many different routes you can take. Which anchorage you visit first is mostly governed by the weather. This is their favorite route for getting a good sail in each day:
Day 1 – Blue Lagoon – Cumberland Bay
Day 2 – Cumberland Bay – Petit Nevis – Mustique
Day 3 – Mustique – Mayreau
Day 4 – Mayreau – Petit St Vincent
Day 5 – Petit St Vincent – Union Island
Day 6 – Union Island – Tobago Cays
Day 7 – Tobago Cays – Bequia
Day 8 – Bequia – Young Island
Additional Information on:
Provisioning on all the islands
Yacht Services
Tour Guides
Restaurant & Bar recommendations
Chart Guidance – And while you are at it, why not take NauticEd's Free Navigation Training. We definitely recommend that you refresh your navigation rules for IALA B before you sail in St Vincent & The Grenadines. If you are joining BlueFoot Travel on Nemo, they do daily chart reviews and Captain Neil is very happy to advise on navigation and do navigation exercises with you.
Neil & Sam
#SailingInStyle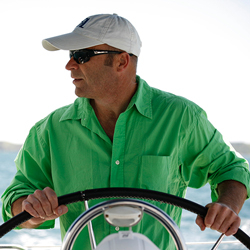 Latest posts by Grant Headifen
(see all)