NauticEd's iPhone/iPad App
We think this is the world's best sailing App and for good reason.
NEW APP WAS UPDATED ON SEPT 20th 2015
First off, it is free  (that's good) and second off with that you get NauticEd's free course on Navigation Rules. Pretty soon we'll also add NauticEd's FREE Basic Sail Trim Course.
In addition, any course that you have invested in with NauticEd automatically appears on your App. And to top that off, you can also take your tests for all your courses on the App offline. That's a big wow!
There is zero reason not to download the App – and imagine if everyone did and took the FREE Navigation Rules Course. You could stop worrying about if the "other guy" heading at you knows the rules or not. So spread the word generously.
Bored in the doctor's office? Take the Free Rules of the Nautical Road test!
Download the NauticEd Course and Testing App now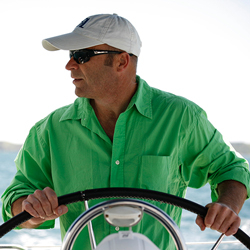 Latest posts by Grant Headifen
(see all)