Sailing Stories: Dodecanese Sailing Itinerary
OUR DODECANESE STORY
A fun and informative blog article written by Scott W. and his modern-day exploration team.  Scott is a NauticEd graduate with International Sailing License.
In 2021 our group of nine decided we wanted to try sailing the fiords of Norway in 2022, but we shifted our focus to Greece due to a lack of suitable charter options. We considered all the major sailing areas in Greece and decided on the Dodecanese based on boat availability and expected crowds during our limited sailing window. 
NauticEd booked us a five-cabin Bali 4.6 from Istion Yachting sailing out of the New Rhodes Marina in Rhodes, Greece. We arrived in Rhodes three days early to adjust to the time difference and explore Old Town Rhodes. We booked rooms at the 10GR Hotel and Wine Bar, a  wonderful boutique hotel in Old Town close to all the major historical sites. The hospitality,  food, wine, and accommodations were excellent, and we highly recommend this as a home base for any trip to Rhodes and part of a Dodecanese sailing itinerary.

Starting our Rhodes and Dodecanese Sailing Charter Vacation
We arrived at the New Rhodes Marina at noon on Saturday and we checked in and boarded the boat by 2 pm. The technical checkout was thorough, although the boat interior cleaning could have been better and the lines and rigging needed cleaning or replacement due to salt and sun exposure. The marina is a modern facility with two restaurants, showers, and toilets, and is close to several grocery stores for provisioning. We provisioned from the nearby Spar Supermarket Pappou and they delivered our order to the boat at no charge when we finished shopping.  Taxis are also readily available and can be scheduled through the marina reception desk. 
Off we go
We sailed from Rhodes early Sunday morning and headed to the port of Ano Symi on Symi  Island. The port is well protected from the Meltemi winds and can accommodate a  combination of approximately 20 catamarans and monohulls with the balance of available berths utilized by large luxury yachts and commercial vessels. You should plan to arrive prior to or before 3 pm if you want to get a berth. A dock master in a small boat will guide you to a  mooring ball laid near the middle of the channel. You pass him a line which he ties with a  bowline directly to the ball and then you back down to the quay wall and med moor. Dock hands or other boaters will assist in taking stern lines ashore. Power and water are available. An alternative to the port of Ano Symi is Pedi.  
Ano Symi is very picturesque with multi-colored houses on surrounding hills and numerous tavernas and shops. Sarah Beach is within walking distance and there are hiking trails to the nearby port of Pedi and St. Nicholas Beach. Water taxis to Pedi are also available for 11-euro roundtrip if hiking over the relatively steep hill is not your thing.
From Symi, we sailed to the port of Pali on the island of Nisyros skirting the coast of Turkey along the way. Although the port is small, it can also accommodate between 20-25 charter boats. You will need to drop anchor as you med moor taking care not to cross anchors from other boats. Power and water are available and there are several tavernas in the small village. The crew rented a van and drove inland to visit the semi-dormant volcano crater on the island. The drive took them through mountain villages and provided scenic vistas for some great photos. The Volcano still reeks of sulfur and spews steam.
As the wind, so the sails
Winds the previous two legs were variable from 10-18 kts and sailing was good. Morning winds from Nisyros to Kos were consistent at around 18 kts. Mid way to Kos the winds died below 3 kts and water was like glass. We motor sailed toward the point at Fokas on the southeastern coast of Kos where we planned to turn north to the town of Kos and spend the night at the old Kos Harbor. As we approached the point, winds accelerated to 20 kts and we reefed the main. We experienced gusts above 25 kts and we reefed the foresail. Another gust hit and sheared the worn lazy jacks from the starboard side. We quickly pulled down the main and secured it to the boom with lines and began to motor to the newer Kos Marina where Istion Yachting had a  charter base. We contacted the charter base by cell phone and they had riggers standing by when we docked to repair the lazy jacks.  
We toasted our luck over wine and steaks in old town Kos that evening and were glad we were docked in the Kos Marina instead of Kos Harbor in the heart of old town. Kos Harbor is a tourist haven and filled with tourist boats and floating restaurants, most of which reminded me of the infamous Wille-T's in the BVIs with similar boisterous crowds.
Everyone needs a good anchor app
From Kos we headed to the port of Livadia on Tilos Island. The winds were again variable and we alternated between sail and motor for the 40 nm leg. When we arrived in Livadia the winds were 20 kts and the small port that accommodates no more than 10 boats was full. We anchored in a sandy patch in 15 meters of water south of the port and dove on the anchor to be sure it was securely set. As the sun set winds continued at 25 kts with a 2 ft swell. At 6 am we were abruptly awakened by the anchor drift alarm on my cell phone and found ourselves roughly 50 ft from the beach by the time we got on deck, started engines, raised anchor, and got underway.  
After reviewing our tracking data it appeared that the winds died down around 4:30 am and the boat drifted around the anchor. When the winds picked up again, our chain dislodged the anchor and we began drifting toward the shore. Thank goodness for anchor apps. 
We originally planned to sail to Chalki when we left Tilos, but the winds were predicted to remain steady at 25 kts and the port of Chalki was as small as Lavadia and we didn't want to spend another night on the hook in strong winds. With few alternatives, we decided to sail back to Symi for our last night before returning to Rhodes.
Rhodes and Dodecanes Sailing Itinerary
We always enjoy sailing to new locations, and the southern Dodecanese were no exception. The scenery, food, drink, and pleasant hospitality we encountered were exceptional and worth the trip. Costs were also very reasonable, especially for groceries and food and drink ashore.  
However, this area wouldn't be on my list for a return visit having sailed it once. The sailing legs between islands averaged 30-45 nm per day. The winds were widely variable from 3 kts to  30 kts and changed quickly. The ports were relatively small, requiring you to get into port early if you wanted a berth, with few if any alternatives to anchor within any reasonable distance of the ports. If we did decide to sail this area again, or the area north of Kos, I'd recommend scheduling the trip in May or late September when the variability in the winds is not as extreme and the small ports are less crowded.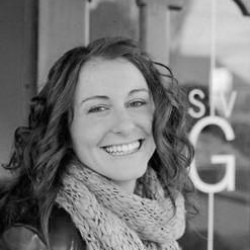 Latest posts by Trisha Evelyn
(see all)