Navigating Your Yacht Charter Journey: From Inquiry to Adventure
Embarking on a yacht charter sailing vacation is a thrilling journey filled with exploration, relaxation, and unforgettable moments. As your dedicated charter broker, I'm here to guide you through this exciting experience, from ensuring every detail is meticulously planned and executed to on-charter support while on vacation.
From your initial inquiry to the completion of your charter adventure, let's delve into the stages that shape your voyage and vacation experience.
Cheers!
– Lauren & Emily
Lauren
"Agent Extraordinaire"
Initial Inquiry and Consultation
Research leads to curiosity…hence, your inquiry to NauticEd Sailing Vacation:  https://www.nauticed.org/sailing-vacations
Our inquiry form makes it easy for NauticEd Sailing Vacation agents to provide you with some beginning proposals.  Have kids?  Want a chef?  Celebrating a birthday?  Vegan?  Never sailed before?  Want to learn on a charter?  Let us know your particulars in the notes field of the inquiry.  We're here to listen, understand your group's dynamics, provide expert advice, and tailor the charter experience to match your desires.
Yacht Charter Proposals
Now comes the fun part—looking at options.  NauticEd Sailing Vacations agents will search the global yacht charter databases with your criteria to craft a personalized proposal that captures the essence of your dream sailing vacation. Based on your group size, preferred dates, and desired destinations – we will present you with a curated selection of yachts, each with its unique charm and offerings.
Things to look at in our proposals:
Dates. Are you flexible as to dates? Some dates may be less expensive than others or more options may be available. Note that in the Mediterranean, charter companies operate on a Saturday to Saturday schedule.
Embark/disembark times. Some companies operate on a mid-day embark/disembark while other companies offer embarkation in the evening (an automatic sleep-aboard) with departure from the marina the following morning.  If there is a mid-day embark, consider if you need/want a sleep-aboard the night prior.  In the Mediterranean, embark is in the evening and there is a mandatory return to base Friday late afternoon/early evening so the first and last nights are spent in the home marina (absent priority boarding/embark).
Location. Most sailing regions have various ports in the area.
Boat specifications. We will provide you with a link to view boat specifications including layout, amenities, and equipment.
Options. Some options are obligatory while some are optional.  Do you want a skipper ? A  sleep-aboard?  Water toys?  Priority embark?  Wifi?  We will guide you as to what is recommended.
Price. Pay attention to the pricing and read our notes to you about the pricing.  Each company and each yacht charter global database presents pricing differently.  There will be the client price, the total price which includes the boat plus mandatory services/fees (ie-cleaning, transit log, etc), the amount payable at base, and the various costs for optional extras or optional equipment. Generally, in the Mediterranean, only the boat price is paid upfront; the rest (mandatory extras and any optional extras) are payable at base upon check-in.
Communications
After you've received the proposals from NauticEd Sailing Vacations, take a look over the proposals paying attention to the various details.  Let us know you received the options.  Talk with your crew or your family to get an idea of their preferences.  Take a look at airfare and airline offerings.
Then, let us know what you think.  Need to adjust the dates?  Want to add an extra cabin?  Need to find a less expensive option?  Want to change destinations?  Unsure about pricing?  Questions on licensing or qualifications?   NauticEd Sailing Vacation agents want to communicate with you.  We're happy to re-search the charter databases and provide more or different options.  We can also answer any questions or provide any information.
Simply, we want to ensure you're picking the right boat for the right destination at the right time for your dream sailing vacation.
Option/Hold
Don't wait too long to decide on what boat may be the perfect vessel for your sailing vacation.  Since all agents all over the world have access to the charter databases, boats get booked regularly and we want to ensure that your boat doesn't disappear while making final arrangements.  If a boat looks like it would work for your needs let us know.  We can put an 'option' on the boat for a few days.  An option is basically a no-obligation hold on the boat.  This gives us time (generally 3-5 days) to take care of the details—flights, confirm with crew, get resume/licensure approval, etc.
Charter Booking and Reservation
Once you've chosen the perfect yacht, it's time to secure it for your yacht charter adventure.
First, NauticEd will request the booking from the charter company.  We'll ask you to wait making any payments or making any formal arrangements (including flights) until the charter company confirms.  They usually confirm within 24 hours, and their confirmation ensures the boat is still available, in good working order, etc.
After confirmation, NauticEd Sailing Vacation agents will send you the invoice and payment instructions along with a general confirmation e-mail outlining the details including boat details, embark/disembark, base location, payment schedule; and what, if anything, is payable at base as well as suggested optional extras and more.
Upon reservation we'll ask you for a resume and contact details on behalf of the charter company (If they aren't already in the NauticEd Sailing system). Sometimes the charter company will ask for a contract to be signed; in the Mediterranean generally the contract is signed at base but NauticEd can provide you with the terms and conditions ahead of time.
Your initial deposit marks the beginning of your journey towards the open seas.
Balance Payment & Paperwork
The final balance is due about 30-60 days prior to your embark date.  NauticEd Sailing Vacations will send you a reminder along with an updated invoice (we'll convert the Euros to Dollars for you) and payment instructions.
This is the time we want to make sure all the paperwork is being completed.  This may include crew list, arrival details, optional extras selections, preference sheets, resume/license, contract, and more.
After your balance payment, some companies, particularly in the Mediterranean, will send us a 'Boarding Pass'.  This outlines all the details, notes boat payment is complete and what is owed at base, and reiterates the paperwork needs to be completed.
Charter Preparation & Excitement
As your departure date approaches, anticipation builds. We're here to assist you in every step of the preparation process—advising on packing, discussing provisioning preferences, suggesting itineraries and optional extras, and providing insights into your chosen destinations.
Embarkation & Sail Away
The day has finally arrived to embark on your sailing escapade. At the marina or port, you'll meet the charter company.  We suggest arriving a few hours prior to embark to take care of the necessary paperwork.  At the base, you'll be asked to review documentation, sign paperwork, pay anything due at base, go over yacht procedures and more.  Once this is complete, it's just time to wait until the boat is ready.  During this interim, you can take care of provisions (if bareboat), walk around the base/town, or enjoy a snack/cocktail at the port restaurants and bars.
Once your boat is ready, the charter company will give you a call to embark.  If you are bareboating, shortly after embark, the base company will provide a technical briefing where they walk through the boats specifications, some companies provide a chart briefing highlighting areas to go (and not go), and you will also be given an onboard inventory sheet to take note of what's on board.
Afterward, it's time to set sail! The real adventure begins!
Your Voyage
With the wind in your sails and the horizon as your guide, you immerse yourself in the beauty of your chosen destinations. Explore charming coastal towns, indulge in water activities, and savor the tranquility of life on the water. The yacht is your floating haven, and your itinerary unfolds like pages in a storybook.
On-Charter Support
During your charter, the charter base is your main contact.  During your briefing, take note of the customer service contact number as well as base support and the emergency maintenance telephone line in case of unforeseen situations.
Of course, NauticEd Sailing Vacation is here for you too.  We want to make sure you have a flawless sailing experience.  If anything goes awry, please let us know- we want to advocate for you with the charter company as to compensation; while things do and can break on a boat we want to make sure the charter company's customer service response is quick and appropriate.
Feedback
A few weeks after your return, after you've had time to re-settle and reflect, we'll ask you for feedback as to NauticEd Sailing Vacation Services, the boat, the charter company, and the area.  Your feedback is invaluable, helping us refine our services and enhance the charter experience for future adventurers.
***
Your yacht charter journey is a symphony of excitement, relaxation, and exploration.  NauticEd Sailing Vacation agents are committed to orchestrating every note to perfection.  From the moment you envision your sailing vacation to the final anchor drop, your adventure reflects your dreams and desires and the planning that brought it to life.   NauticEd Sailing Vacation agents are genuinely excited for you and we're here with you every step of the way.
Bon voyage!
Get 2 Free Courses
Sign-up and get 2 free courses and a free sailing eLogbook to build your sailing resume for charter companies worldwide.
Plan your perfect sailing vacation!
Inquire about a vacation destination and see what NauticEd can do for you! We'll send you a FREE quote of available boats and additional resources to begin planning your vacation.
Bareboat Courses and International Licensing
Take our online Bareboat Charter Master course or get your International Sailing License and Credentials (SLC).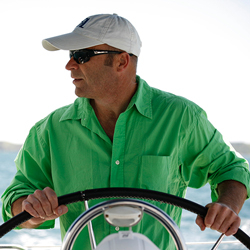 My vision for NauticEd is to provide the highest quality sailing and boating education available - and deliver competence wherever sailors live and go.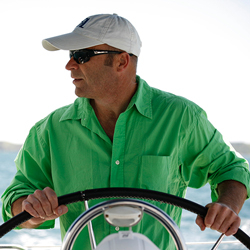 Latest posts by Grant Headifen
(see all)
Tags:
Article, Sailing Vacation, Yacht Charter
You might also like
Last updated on September 22nd, 2023
NauticEd is a fully recognized education and certification platform for sailing students combining online and on-the-water real instruction (and now VR). NauticEd offers +24 online courses, a free sailor's toolkit that includes 2 free courses, and six ranks of certification – all integrated into NauticEd's proprietary platform. The USCG and NASBLA recognize NauticEd as having met the established American National Standards. Learn more at www.nauticed.org.
The NauticEd Vacations team are Expert Global Yacht Charter Agents – when you book a sailing vacation or bareboat charter through NauticEd, we don't charge you a fee – we often save you money since we can compare prices from all yacht charter companies. PLUS, we can give you advice on which destination or charter company will suit your needs best. Inquire about a Sailing Vacation or Charter.