NED the world's coolest sailing instructor – teaching people to learn to sail
This is a FREE learn to sail application which the NauticEd team developed. We've made it so that anyone can have access to it for free. The application is called NED. When you're first getting started in sailing, trying to figure out how the sails should be set according to the wind angle can be confusing. NED helps those new to sailing and is a great tool for those teaching others how to sail.
The tool is below. We have also put a direct link to just NED all by itself here so that you can bookmark it for future use.
Hover over the areas and learn how to use NED. If you get stuck, the full instructions are here:
If you like NED then you will definitely like NauticEd – 21st Century Sailing Education. Take online sailing courses at NauticEd.org and get on the water with our growing network of practical sailing schools and instructors.
________
What NED gives a real interactive feel of all points of sail and teaches "points of sail" at the same time. The efficiency meter across the bottom of NED allows the user to really see and dial in the proper sail set. It's also a big advantage to instructors because the last thing everyone else on the boat wants is spending too much time on one thing. If that can be learned/assisted off the boat then that helps everyone. All in all,  NED is just a tool. On top of that – the other point with NED is that it is fun and fun is what we all want to create to get people involved in the wonderful sport of sailing.
NauticEd gives NED away for free so that everyone can enjoy NED for FREE. We encourage all instructors to add NED to their arsenal of tools for effective teaching.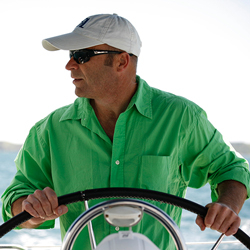 Latest posts by Grant Headifen
(see all)