While it is generally accepted that mooring is safer than anchoring, there are still some considerations. The following photo from Waiake beach in Auckland, New Zealand is proof of this.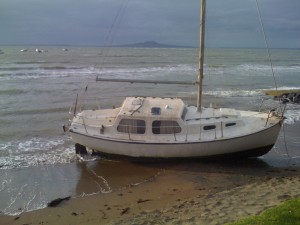 Whilst visiting New Zealand for the purpose of spreading the NauticEd word, we came across this early in the morning after an overnight mild storm.
After talking with the locals, the mooring chains on all the moorings in the bay had recently been replaced about 6 months ago, and so that was not likely the culprit. Upon closer inspection of the boat, the cleat and bollard had broken off the boat due to age and lack of maintenance on the tie off points on the foredeck.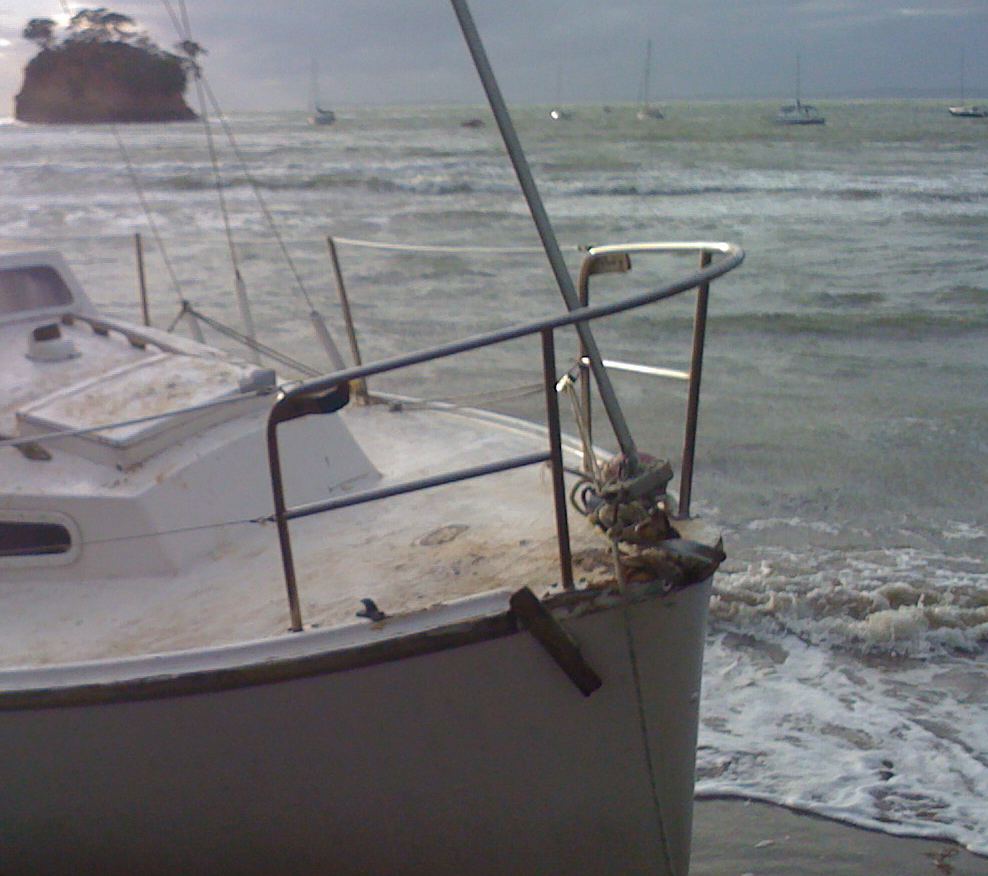 The storm was caused by high winds produced from a low combined with a high as in the following map.
In the southern hemisphere, lows spin in a clockwise direction and highs spin anticlockwise. The two systems then combined here produced 35 knot to 40 knot north easterly winds. This direction is completely open to Waiake beach (on the north east coast of New Zealand) and thus the moored boats in the bay are vulnerable to these high winds.
What should be done?
Check tie off points on your boat for rot.
Check for leakage of water under fittings. Often times water leakage under the fiberglass can rot out the plywood. Creating hidden rot and weak points.
Tie off onto stronger points on the boat rather than weaker points.
Use multiple tie off points to spread the load
Dive the anchor point on the bottom
Check all chain and rode connections
Ensure rode is not able to be chaffed
Use stainless steel wire to lock closed any d-rings
Check chain for rust. Don't buy cheap chain for a permanent mooring. You get what you pay for.
Feel free to add to this blog regarding mooring safety.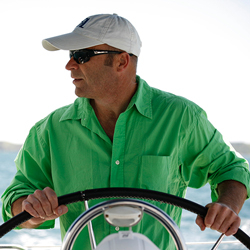 Latest posts by Grant Headifen
(see all)