Sailing Certification Question
Here is a question posted by one of our students today with our response following.
On 6/4/10 1:54 PM, "Ted" wrote:
I have recently started through your courses in the hope of chartering next winter. My own boat is a 25′ Catalina. From your information it appears that I will not receive credit for my days on water due to my boat being under 28′. Is that correct and therefore will I not be able to progress beyond crew level 0?

Thank you for your time

Ted
>>>>>>>

Ted
Some of your small sailboat experience is counted. However, the sailing certification and experience that the yacht charter companies are requiring is that their customers have some experience on larger sailboats before they responsibly release a sailboat to anyone on a chartered sailing vacation. As you can imagine, sailing experience is a major factor for them in lending out their charter sailboats. When we consulted with the major yacht charter companies in the world to put this program together they were adamant and rightly so that a proper and valuable sailing certification would include some big boat time.
My advice would be to buddy up with some one the local yacht club who has a larger boat to gain the experience you'll need.
You will be able to advance to Skipper as soon as you log 5 days more on a sailboat 28ft or longer whilst you are acting as master of the vessel.
I hope that answers your question.
Sincerely
Grant Headifen
Educational Director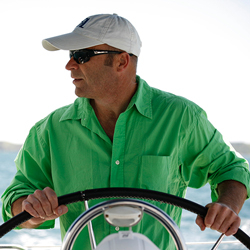 Latest posts by Grant Headifen
(see all)