2023 Sea of Cortez Flotilla
La Paz – Sea of Cortez, Mexico
January 14-21, 2023
Join fellow sailors on a Sea of Cortez Flotilla and Sailing Vacation
The Sea of Cortez has captured the imagination of sailors and adventurers and offers unparalleled opportunities for exploration under sail.  Good sailing, stunning scenery, and remote anchorages abound in what Jacques Cousteau called "The World's Aquarium."
Dates
Sat, January 14th – Sat, January 21st 2023
Who
We welcome all, sailors and non-sailors alike.  There are 3 main ways to join:
Bareboat charter the whole boat with you as the skipper and your friends and family as crew
Charter the whole boat with our hired skipper. You and your friends and family are crew. Sail and learn as much or as little as you want.
Shared boat – cabin charter (perfect for solos or couples traveling). Sail and Learn from our professional NauticEd Instructor/Skipper
Where
Sailing north from La Paz, Baja California Sur, Mexico, we'll explore islands of the Espiritu Santo Archipelago, Isla San Francisco, and more.  Join us by taking a cabin or chartering your own monohull or catamaran.
Scroll through images below from past trips…
Flotilla Details and Information
Select a topic below for more information…
What is a family-friendly flotilla?
The 2023 La Paz Flotilla is a casual flotilla without a 'theme.' This is NOT an adult-only flotilla, a party yacht week, or a flotilla focusing solely on hiking or wines or yoga.  We're laid back and run our flotillas that way. Of course, you're welcome to explore as you see fit.   There is a no ducks in a row mentality; a flotilla offers you independence with peace of mind as well as fun and camaraderie with other flotilla sailors.
The NauticEd team are experts at charters – we will provide pre-charter advice, set the course and itinerary and include recommendations on things to do and see.  We'll provide advice and recommendations on where to anchor under the stars, as well as optional activities before and after the cruise.  We will be there for any questions you might have.  We will send out a guide with itinerary and details ahead of the charter.
Who will lead the flotilla?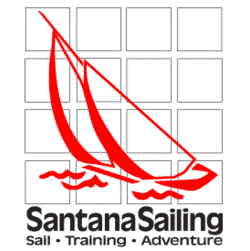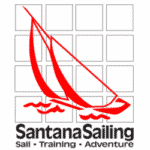 US Coast Guard Captain, Marc Hughston is a seasoned captain and one of NauticEd's highest student-rated and highest NauticEd ranked instructors and instructor/trainer will lead the flotilla. Marc has led fun instructional trips here for years. He knows the area well including the best sights and anchorages. This ensures that the flotilla will follow the best itinerary according to the local and current variety of conditions.
Marc is the owner of Santana Sailing which is located in Los Angeles / Long Beach CA. Santana Sailing is the premier sail training and adventures school in Southern California. Capt. Marc Hughston will offer flotilla members confidence that the Sea of Cortez flotilla experience will be second to none!
Charter Options
Cabin rental:  Marc Hughston (NauticEd instructor extraordinaire) will skipper the lead boat – a Lagoon 52F with air conditioning. It is available for rent by the cabin. Cabins are suitable for 2 persons. The price (inclusive of food kitty, water toys, fuel, professional skipper, and boat rental) is $4,500 per cabin. On this boat, you will have the option of learning from the best of the best (or maybe you just want to sit back and relax – your choice). If you are interested in this option, please contact Marc directly.
For rental of the entire boat: Please refer to the Boat Availability tab below for details. 3+ cabin Monohulls start at $4,536 while 4+ cabin catamarans start at $$9,460. Price will be dependent on the specific boat and amenities. These prices do not include provisioning, water toys, or fuel. If you do not have Bareboat Charter Master qualifications or prefer to sail with a skipper, we will arrange one for you. A hired skipper ($1400 per week) will require a cabin. If you are interested in chartering a boat and joining the flotilla, please contact Lauren at NauticEd directly.
Other additional costs may include travel/accommodations, on-land excursions and activities before or after the cruise, and NauticEd Welcome Dinner (optional).
We have one more potential option – a group of (nice) folks want to join the flotilla but they need someone to skipper the boat. If you are a competent skipper, you (and your partner) could join in sharing the cost of this monohull boat. Cost around $1600 + for the cabin depending on the boat. If you are interested in this option, please contact Lauren at NauticEd directly.
Pricing and Boat Availability
*NOTE: below prices and availability are subject to change. Contact Lauren at lauren@nauticed.org for updated information and availability. Prices include a $600 flotilla fee per boat.
Base:  La Paz, Costa Baja Marina
Check in time:  1/14/2023 (5pm)  | Check out time: 1/21/2023 (10am)
Pricing below is for one week, bareboat, inclusive of cleaning, taxes, and fees.  Optional extras are available.
Boat specifications can be seen on the hyperlink
Monohulls
Oceanis 41.1  SOLD
2018
3 cabins/2 head
$4,874.61
Dufour 412 GL
2020
3 cabin/2 head
$5,071.50
Sun Odyssey 449
2018
4 cabin/2 head
$5,770.00
Sun Odyssey 519
2018
5 cabin/ 3 head
$6,798.50
Catamarans
Astrea 42 SOLD
2021
4 cabin/4 head
$9,459.90
Bali 4.3 SOLD
2019
4 cabin/2 head
$9,578.75
Lagoon 450F
2018
4 cabin/4 head
$10,874.00
Lagoon 450F SOLD
2019
4 cabin/4 head
$10,399.08
Saona 47
2019
5 cabin/ 5 head
$13,277.50
Optional Extras:
Professional Skipper: $1310*   [ + tip ]**
Hostess: $1040***  [ + tip ]
Transfer: $55  for 1-4 persons [Round Trip – La Paz Airport/La Paz Base]
Transfer: $99  for 5-8 persons [Round Trip – La Paz Airport/La Paz Base]
Fishing equipment: $132 per booking
Kayak: $154.00 per booking
Stand-up paddle (SUP): $176.00 per booking
*Include the Skipper and/or hostess in your provisioning plan.
** Plan on at least $500
*** Plan on at least $300
Sea of Cortez Flotilla Intinerary
On this one-week flotilla, we'll explore the islands of Espiritu Santo, Partida, San Francisco, Coyote, and San Jose. The exact itinerary is TBD, and subject to change depending on weather conditions.
Day 1 Saturday— Board vessel in La Paz 5 PM, Welcome Dinner (optional)
Day 2 Sunday— Espiritu Santo
Day 3 Monday— Partida
Day 4 Tuesday— San Francisco
Day 5 Wednesday— San Francisco, Coyote (fishing village), San Jose (mangrove lagoon)
Day 6 Thursday—Espiritu Santo/Partida
Day 7 Friday—Balandra/Caleta Lobos, return to base appx 4 PM
Day 8 Saturday— Depart vessel by 10 AM
More details, maps, and optional activities are forthcoming once you join us.
Qualifications to Bareboat Charter
To bareboat charter a yacht from Dream Yacht Charter in La Paz, you need to qualify as Bareboat Charter Master. To charter a catamaran, you need the Catamaran Qualification or Endorsement. If you are unsure if you qualify, please ask us and we can assist. If you have experience but do not have a certification, visit nauticed.org or contact NauticEd today. Without a doubt, you should be competent at anchoring as there are no moorings and have significant sailing experience in your resume.
"Home" Base & Travel Information
We will be embarking and disembarking from the Marina Costa Baja in La Paz. You can fly direct to La Paz international airport with many carriers (airport code LAP), frequently with a connection through Mexico City. The marina is just 30 minutes away from the La Paz airport. From the airport, you can take a taxi to the marina for about MEX$340 pesos.
You might also choose to fly into Cabo San Lucas (airport code SJD), and shuttle to La Paz.  EcoBaja Tours is the least expensive shuttle option, running about $55 USD for a round trip.  It usually takes about 2.5 to 3 hours to cover the approximately 190km to La Paz. Private cars generally run $250-$300 USD for the same trip.
Many people choose to explore other parts of La Paz and Baja California Sur before or after the sailing vacation.
In La Paz there are opportunities with local vendors for snorkeling, kayaking, diving, and swimming with Whale Sharks.
Todos Santos – About 95 km to the south, Todos Santos is popular with ex-pats, artists, and surfers, offering views of the Pacific coast, small hotels, and culinary experiences ranging from street tacos to fine dining.
La Ventana – the small fishing village and kite surfing hot spot is about 50km southeast of La Paz, on the gulf coast.
Los Barilles – this is a popular spot for ex-pats with an active sport-fishing fleet.  It is located about 115km southeast of La Paz on the gulf coast and is about 70km from the SJD airport.
Cabo San Lucas – this has become much more than a party town.  There is quite a lot to do and see, and everything from the basics to 5-star resorts.  It is about 170km from La Paz.
—The distance from La Paz to Todos Santos is approximately 95km or about a 1.5-hour drive away and well worth it. Popular with expats, artists, and surfers, Todos Santos offers views of the Pacific coast, small hotels, and culinary experiences ranging from street tacos to fine dining.
Who is NauticEd?
NauticEd is the premier official Sailing Education Body of the United States recognized by the US Coast Guard and NASBLA (the State boater licensing authority). NauticEd has been awarded the American National Standards EDU-3 for sailing training and issues global sailing licenses and certifications. Theory education is accomplished with online sailing courses in a modern multimedia format while practical on-the-water training and assessment is conducted through a network of sailing schools and instructors worldwide.
Try out our online courses now with 2 free sailing courses
In addition, NauticEd is a professional Yacht Charter Agency making hundreds of reservations for sailing vacations worldwide. It has access to over 5500 boats in 55 destinations worldwide. Learn about why use a Yacht Charter Agent >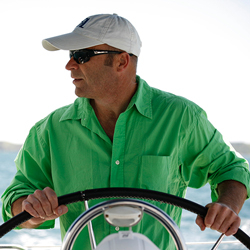 Latest posts by Grant Headifen
(see all)
Last updated on February 2nd, 2023