You see this – what do you do? What should you have done?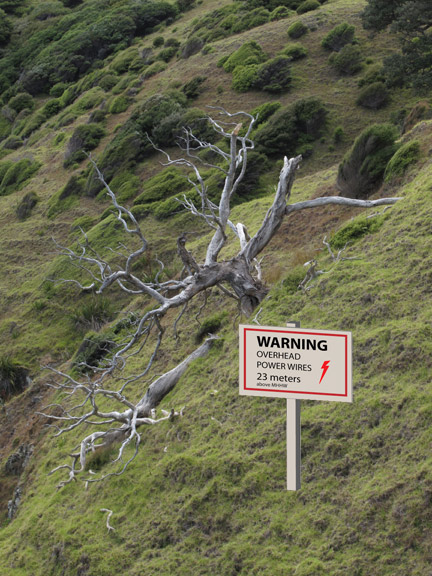 Last week, Editor and Chief of Sail Magazine, Peter Nielsen, and I chartered a 38 foot catamaran from the local Moorings Base in the Bay of Islands, New Zealand, on a bareboat yacht charter. Peter was writing a story about sailing in the south pacific which will come out later this year (keep and eye out for it). We snapped some great shots, did some great sailing, caught lots of snapper and ate like kings in some of the most beautiful bays. The Kiwi weather really turned it on for us and the New Zealand Tourism board will be happy as Peter had a great time and surely will be writing up the Bay of Islands as a must see sail area.
So we sailed up into the Kerikeri inlet to the north of Moturoa island and past the stunning Black Rocks – where in the old days whales were so abundant here that whalers used to harpoon the whales from these rocks.  The wind was 20 knots out of the north so it made for a nice beam reach into the inlet. On the way back we decided to do a run through the Kent Passage. About 100 meters back I noticed power wires crossing from the mainland to Moturoa Island.
"Hmmmm", I said to Peter "what do you think about those".
"Hmmmm" replied Peter.
We both looked at the GPS which noted nothing on the electronic chart.
A quick consult of the paper chart showed the following image with a very hard to see thin line.
Not much information and no height datum.
"Hmmmm" we both said
We could now see a sign on the shore warning of the DANGER. But we could not read the specifics.
"Hmmmm" one more time. 30 meters to go!!!!!
With out any more hesitation and with prudence taking over, we brought the boat up into wind, turned on the engines and motored the boat away from the lines.
We got out the binoculars and were able to see the sign marking which indicated 23 above MHHW.
From the manual in the chart table, the sailboat mast height above the water line on a Leopard 38 is 19.1 m. That made it safe to proceed.
MHHW is the mean higher high water. This is the average height of the high tide during spring tides. Bridges and power wires are marked as such to indicate safe passage at these times. This is opposed to chart datum depths which are marked as MLLW.
So the lessons learned here:
If you're unsure of situations like this bail out. We did the right thing. Not that we were under any time constraint, but there is no time constraint that is worth really messing up like what could have happened.
Know your sailboat mast height. When pilots get rated for an aircraft they spend hours and hours studying the characteristics of an aircraft. Yet when we go charter a boat – at best the Yacht Charter Base will spend maybe an hour with you.
Off the top of my head, here's a list of boat characteristic specifications that you should know about when chartering a Sailboat on a Bareboat Yacht Charter sailing holiday.
Sailboat mast height
Keel depth
Offset of the depth meter (some charter companies add in a 5 ft offset below the keel, some do it at the keel, some do it at the water line and some don't even know)
Beam Width (for unfamiliar marinas)
Number of water tanks
Max cruising revs for engines
Boat speed at max cruising revs
Length of anchor rode
Reefing wind speeds
Typically, you're not going to be too concerned about fuel capacity with a week to 10 day long yacht charter, but it's prudent to watch fuel usage.
There is a lot of other things to learn about a charter boat like locations of safety gear etc. But this is more about the boat dimensional characteristics.
I'll end the post with a bit of humor.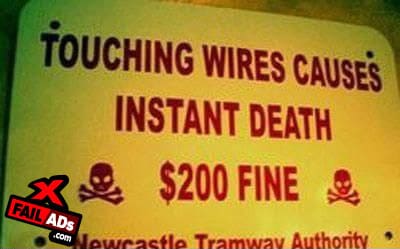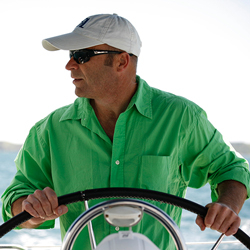 Latest posts by Grant Headifen
(see all)